LOEWE AW23 Collection
Couture classicism meeting something which is new
Jonathan Anderson's passion for innovation in craftsmanship, fabrics, and silhouettes, as well as his bold attempts at product diversification have catapulted LOEWE into one of today's most noteworthy fashion forces. Celebrating a decade at the helm of Loewe as creative director this year, LOEWE has entered the era of surrealism and a new minimalism this AW23 season.
Read on as we take you through some of the latest unmissable fashion trends on the LOEWE AW23 runway.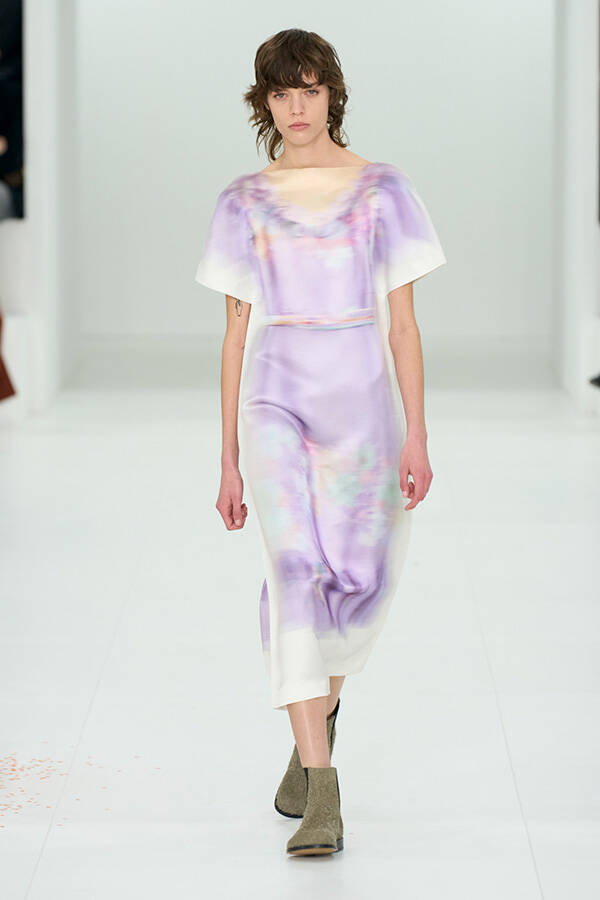 One of the Loewe "ghost" you can't miss. In a current moment defined by utter extroversion, the AW23 women's runway presents an introvert stance that's about silhouette, texture, and the way materials react to light.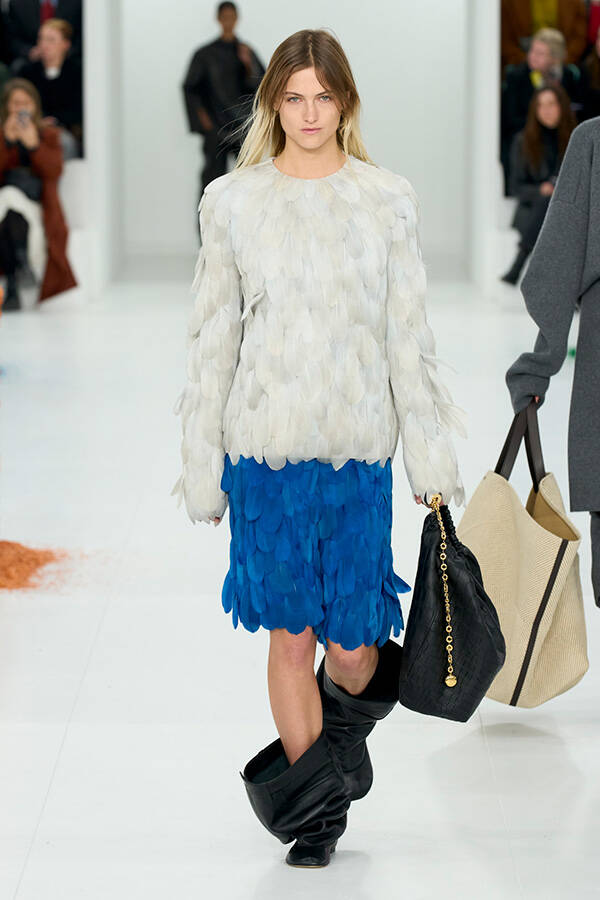 Warping anachronistic haute couture techniques and generic dress types to make 'T-shirts' and 'jeans' entirely of goose-feathers is one of the elements seen on the LOEWE AW23 runway, showing us the surreal future of fashion.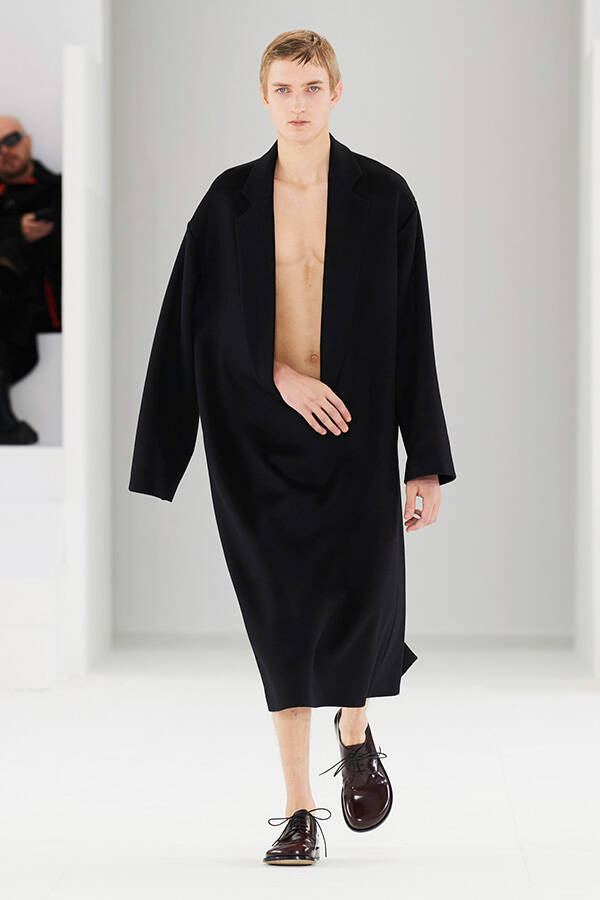 Simple, but way out of the ordinary. Anderson felt that arriving at that coat had hit the quintessential mark. "Sometimes, by getting that one look, it helps you to create a narrative throughout the show," he said. "There's something in that it says everything and nothing at the same time."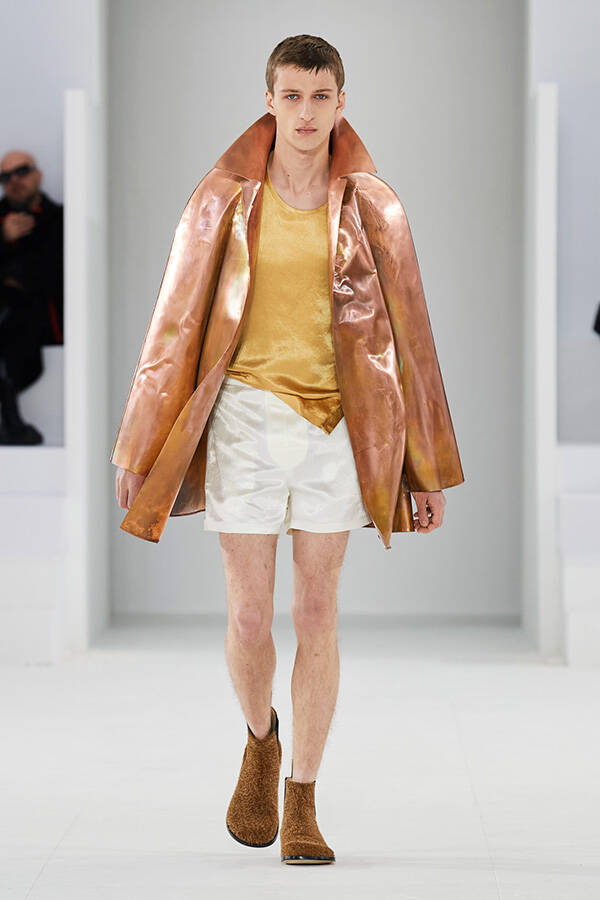 In Anderson's world, the subject of clothes is multi-layered but startlingly focused on clarity; what be called "a reductionist act." His collection was about exaggerating the materiality of fashion fabrication into the realms of pure-lined 3D sculpture—full metal jackets beaten by artisans from copper and pewter; stand away structured coats molded by hat-makers.
Shop our edit of LOEWE's new ready-to-wear collection below.