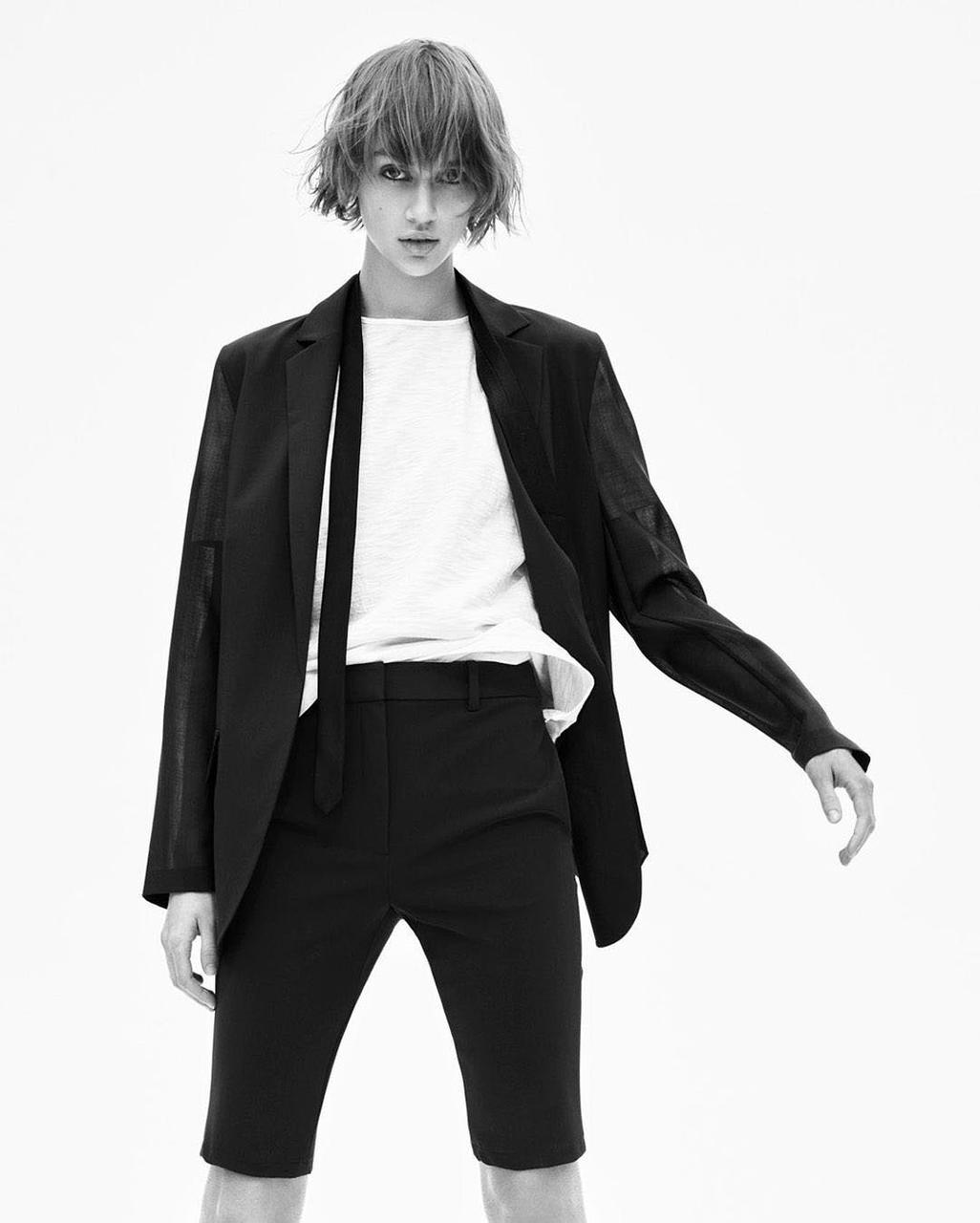 Just because you're slipping out of your PJs for more suitable business attire doesn't mean you have to sacrifice comfort. We're avoiding anything too skin-tight, building our outfits on the foundation of simple, slouchy T-shirts that go with absolutely anything.
No matter your personal style or office dress code, we're here to simplify the hardest part of your morning routine. Scroll down for versatile outfit ideas for men and women. Step one: reach for your favourite plain white tee.
To look classy on a time crunch, ground your ensemble in a statement piece - like this breezy two-tone denim pleated midi skirt - and make sure to colour-coordinate your accessories. Slingback flats with a playful blue suede knot are dressy yet comfortable, while a black leather drawstring bucket bag exudes a more edgy touch.
Workwear Staples, Modernised
Trying to put a casual spin on a formal equation? Start with a minimal lapel-less blazer in a non-restrictive silhouette. Then, add a refreshing yet refined pair of shorts in a beige bouclé fabric and office-apropos length. Complete with a pair of duo-tonal kitten heels for understated elegance.
For the trend-conscious, flaunt your personal style with unexpected, streetwear-inspired details. The sporty varsity jacket gets a sophisticated take, while basic black pants undergo a subversive makeover with a built-in waist bag and two oversized side straps. Break up the monochromatic palette with a bold dose of fun via maximalist, neon-coloured platform sneakers.
Wear Your Art on Your Sleeve
Chances are that your back-to-office style will reflect the many months you spent cultivating your artsy side. Embrace the hipster aesthetic with quirky pieces like a contrast-pocket cardigan, layered-hem jeans, and a conversation-starting graphic tote. Tip: store DIY craft projects in your carryall to work on during your daily commute.
Shop our edit below for more transition-friendly apparel.