What to wear to Pitti Uomo What will your tribe be wearing at the biannual menswear fair?
Around this time of year, the streets of Florence, Italy are flooded with a special breed: menswear enthusiasts. Pitti Uomo, the industry's most significant trade fair, takes place in January among the city's famous piazzas and palazzos, and for everyone involved it's a chance to showcase and wear the latest looks. Attendees tend to split into distinct style tribes, so if you're thinking of going to the Tuscan city this season, here's what to wear to make a statement.
The tailored dandies
In Italy, beautiful tailoring is perennial. And this tribe of enthusiasts is well established amongst the stands at Pitti. Suiting continued its ascent in 2018 and, more than ever, the elegant tailored look is back. One of the true masters of the art is Brunello Cucinelli, with its softly structured tailoring and sophisticated fabrics. For this season's Pitti, soften the look even further by adding knitwear from a brand such as Maison Flaneur. Layer it under your suit or tie it around the shoulders for authentic sprezzatura (the Italian art of "studied carelessness").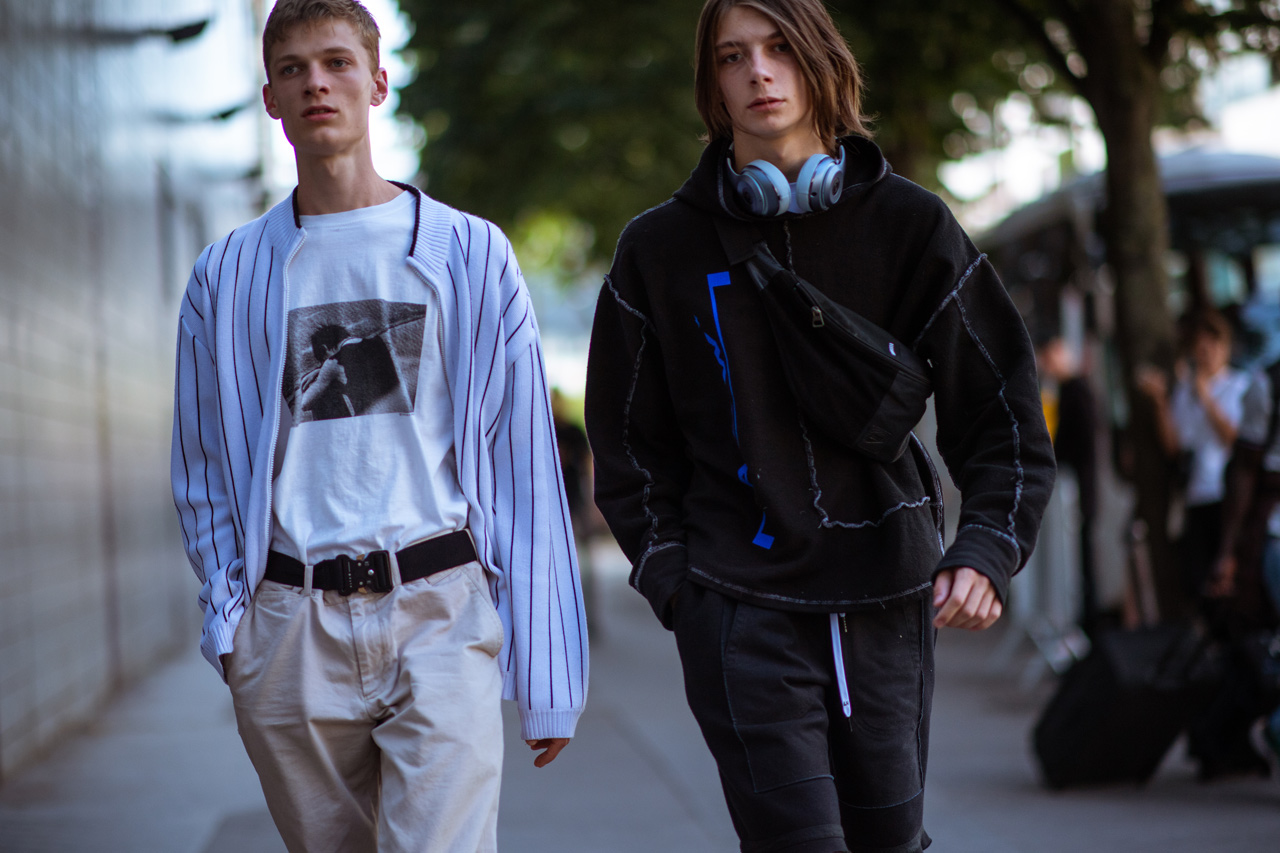 The streetwear cognoscente
It can be hard to keep up with the streetwear scene, with its seemingly never-ending stream of drops and limited distribution. The one sure-fire way to keep your look right up to date for Pitti? Fresh sneakers. Balenciaga's "Track" style will no doubt find its way onto some of the most well-appointed feet in Firenze, while Vetements is always a strong choice too. Check out Vetements' latest collaboration with Reebok to get a piece of the '90s nostalgia that's so important right now.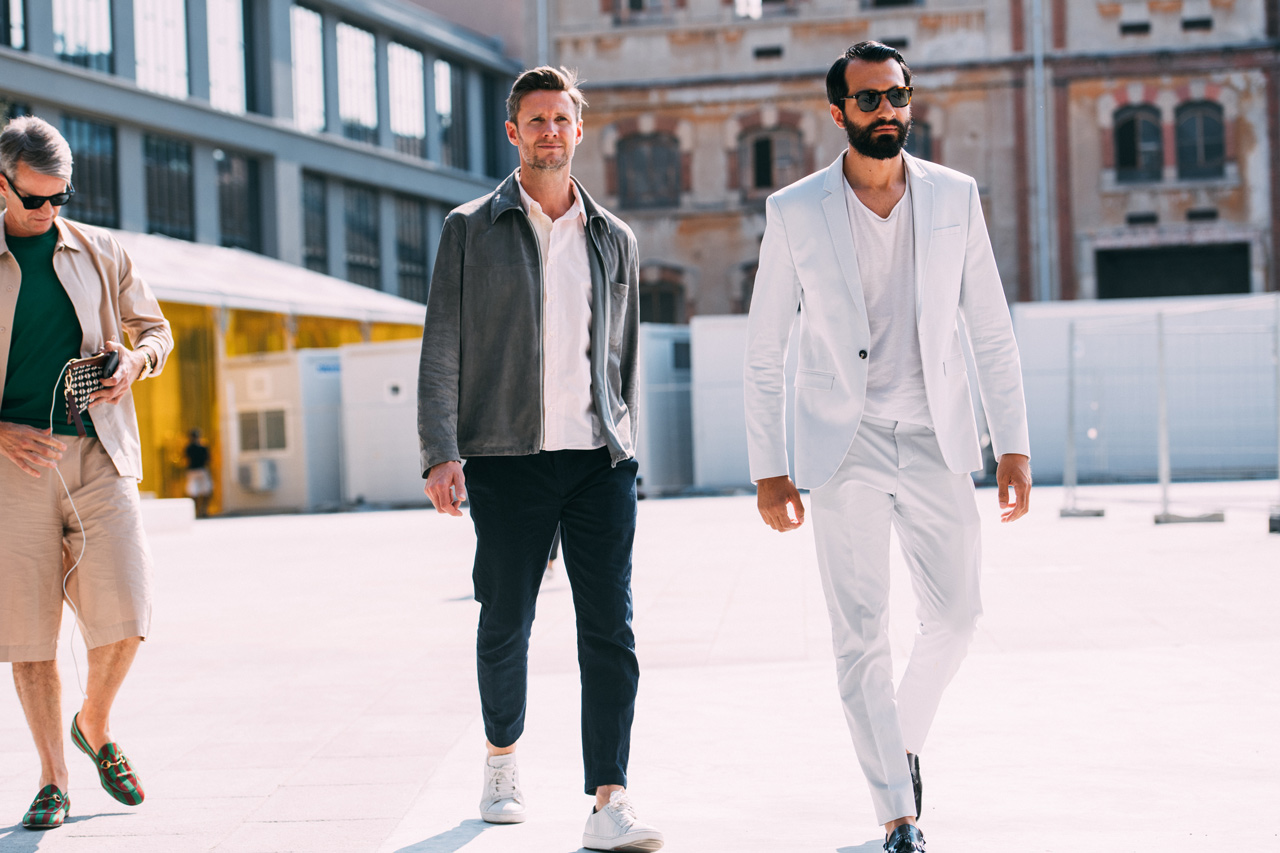 The modern minimalists
While all the peacocking at Pitti is to be admired, a minimalist approach can be a breath of fresh air among the puffed pocket squares and bold logos. To bring this look up to date, add some of-the-moment elements. Sage green was a popular colour among the latest collections; an outfit made entirely of this hue will look totally current. Or adopt some of the season's key shapes, such as oversized, double-breasted suiting, and keep everything else pared back to create the best impression.