Wellness 101:


Vivienne Tang

Living with Mindfulness
"Wellness means balancing body, mind, emotions and spirit so everything is in harmony," says Hong Kong-based wellness enthusiast, founder of Destination Deluxe and co-owner of wellness centre The Sanctuary, Vivienne Tang. Having spent her life dedicated to exploring the latest wellness lifestyle trends, she shares with us her top tips for living more mindfully.
WELLNESS
"I'm into holistic wellness. I believe that we create our own reality. Therefore, I also believe that we manifest or attract our own illnesses. I believe it's very important to train our minds to think positive and empowering thoughts. Obviously that's easier said than done.
I'm a huge advocate of meditation and depending on the type of stress I may be experiencing, I try to manage it with meditation and self-reflection. If it's really pushing my buttons, I'll go see a holistic practitioner who can help me shift it. Meditation is about getting to know ourselves, and when we truly know ourselves and the love and power that resides within us, then a lot of the fears start to fall away. When we go through tough times, we often forget this place within us actually exists. So it's really important to keep coming back to that space through meditation."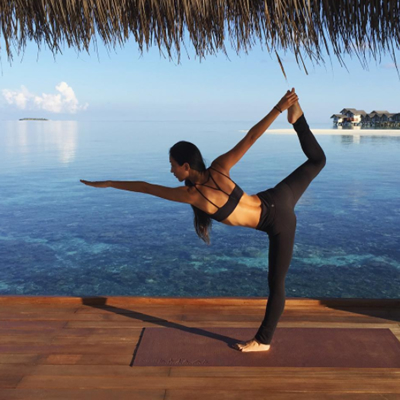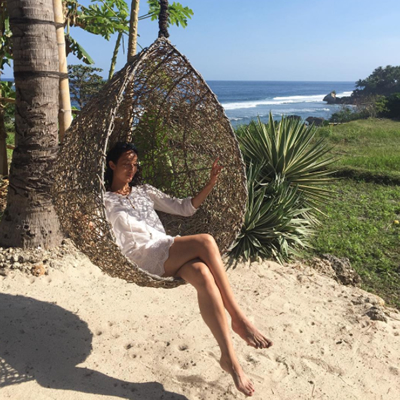 HEALTH
"I try to do one to three barre classes per week, which is great to strengthen and lengthen the muscles. When I'm travelling I do barre seatwork exercises and kundalini yoga, which I can even do in my hotel room. I also walk a lot. I walk everywhere and I go hiking on the weekends. For glowing skin, I think the key factor is sleep. I think a lot of us, including myself, underestimate how healing and nurturing getting enough sleep can be. I really try to go to bed before 12am, but often that's not the case.
I make my own green juice everyday with kale, cucumber, cabbage, celery, apple, kiwi and turmeric. I also like banana smoothies. I take coconut water and two bananas and just blend everything. No added sugar, and voila! I also take a range of supplements, such as magnesium, Vitamin B12 and D."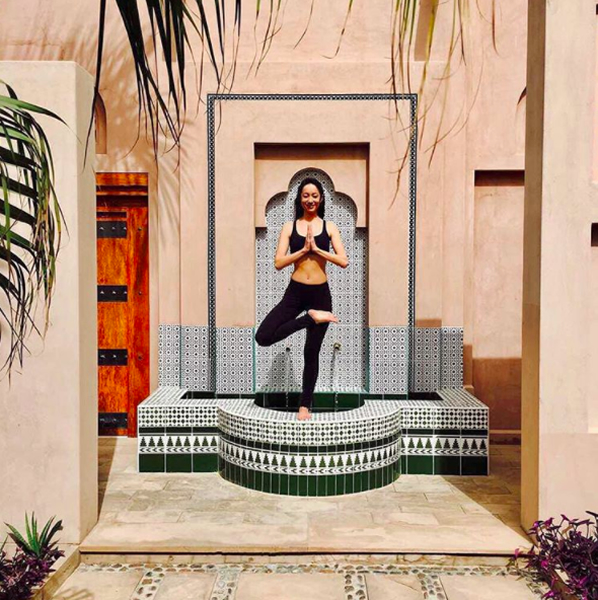 NEW WAVE WELLNESS
"All the things I'm into have been around for a while, but maybe they're new to some people. I love Rebirthing Breathwork. It's very transformational. Currently I also listen to something called Holosync. It's a form of neuro-audio technology that works with brain waves. It encourages whole brain thinking. I also love Kinesiology, which I've studied before. It let's you get to the root cause of a problem quite quickly. I'm also a big fan of Craniosacral Therapy. It's very gentle, but powerful."
MANTRA
"'The more you love your decisions, the less you need others to love them.' This is really about staying true to who you are and being able to say no to things that you don't want to do anymore. It goes pretty much hand in hand with living your dreams."