The Way We Move Active inspiration from three of Asia's fitness and

lifestyle icons
Lane Crawford collaborates with The Woolmark Company to create two worldwide exclusive athleisure capsules with emerging designers Particle Fever and Helen Lee. Each collection incorporates innovative techniques using Australian Merino wool to showcase the versatility and importance of the sustainable fibre in the future of fashion.
We caught up with fitness and wellness influencers Vivienne Tang, Natalie Soderstrom and Haruna Kunisawa at Trybe - a gym founded on the idea that with fun comes an effective workout and specialises in movement-oriented classes such as tumbling and acrobatics – to learn how they stay fit and what they like to wear in the process.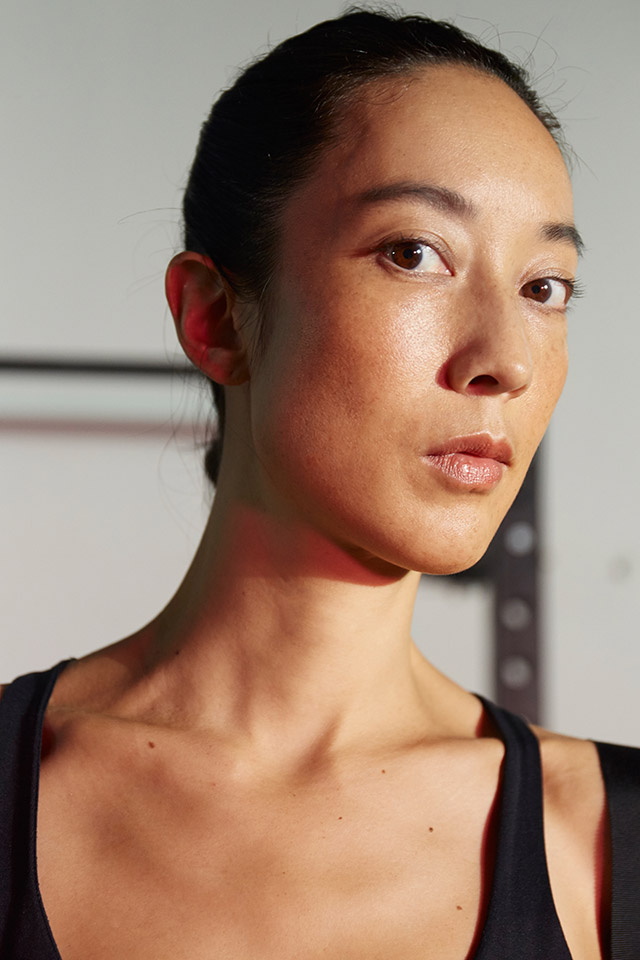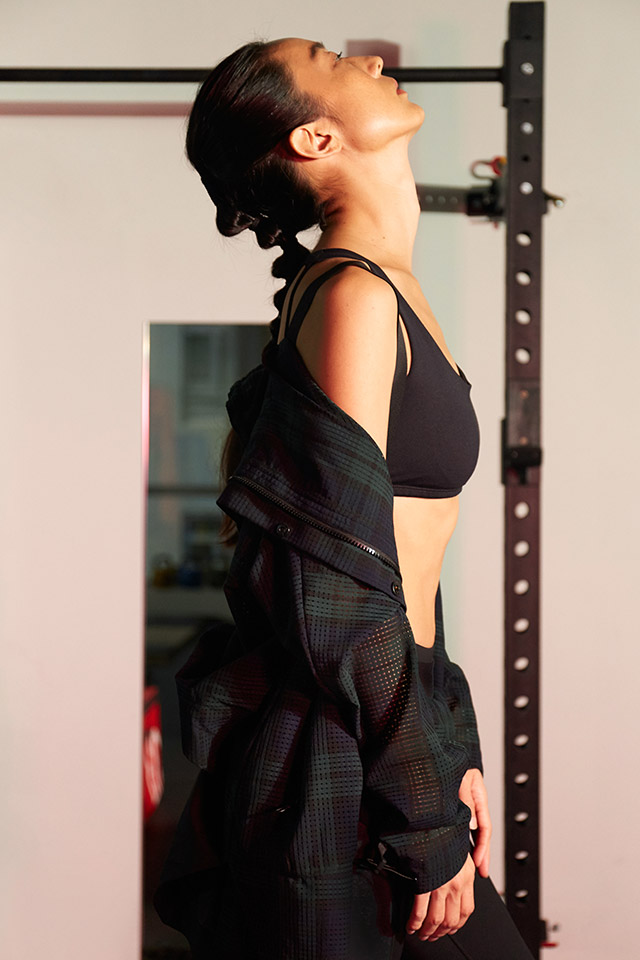 Vivienne Tang
Hong Kong-based fitness enthusiast, founder of Destination Deluxe and co-owner of wellness centre, The Sanctuary, Vivienne Tang once practiced Chinese martial arts in her youth. Now, her workout of choice may not require as many lethal props but barre classes has become her secret weapon to obtaining a toned physique. "In barre you're constantly looking in the mirror to check your muscle movement and posture so I like pieces that are form-fitting and versatile. I also prefer to go for pieces that easily work with my wardrobe because afterwards I'm often going to brunch, and then a meeting, with no time to change, so when I buy things I always ask, 'Can I wear this after a workout?'" This jet-setting wellness guru's workout philosophy? "I don't believe in working out because you hate your body, I work out because I love my body and I want to gift that to it."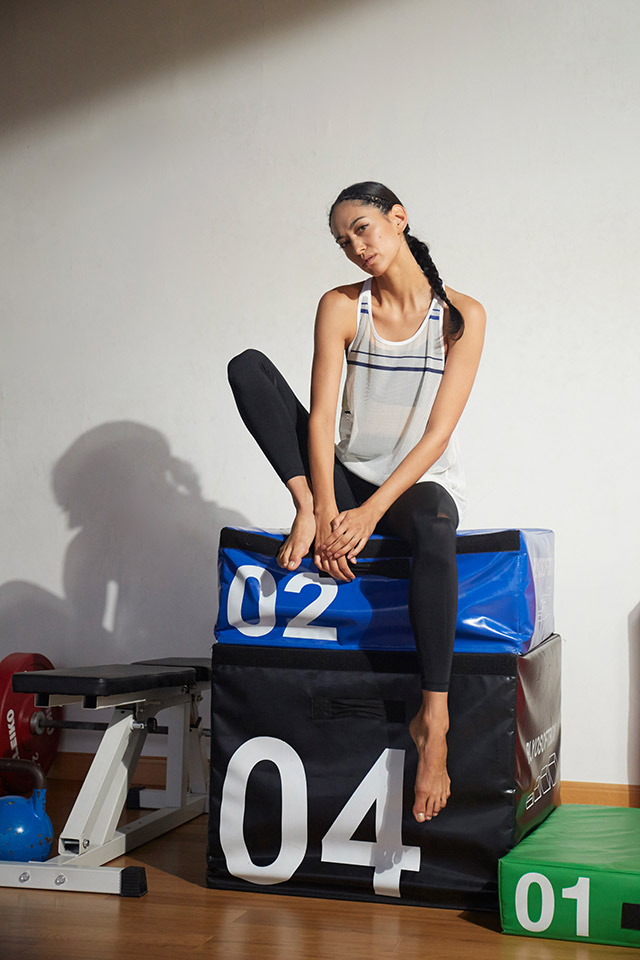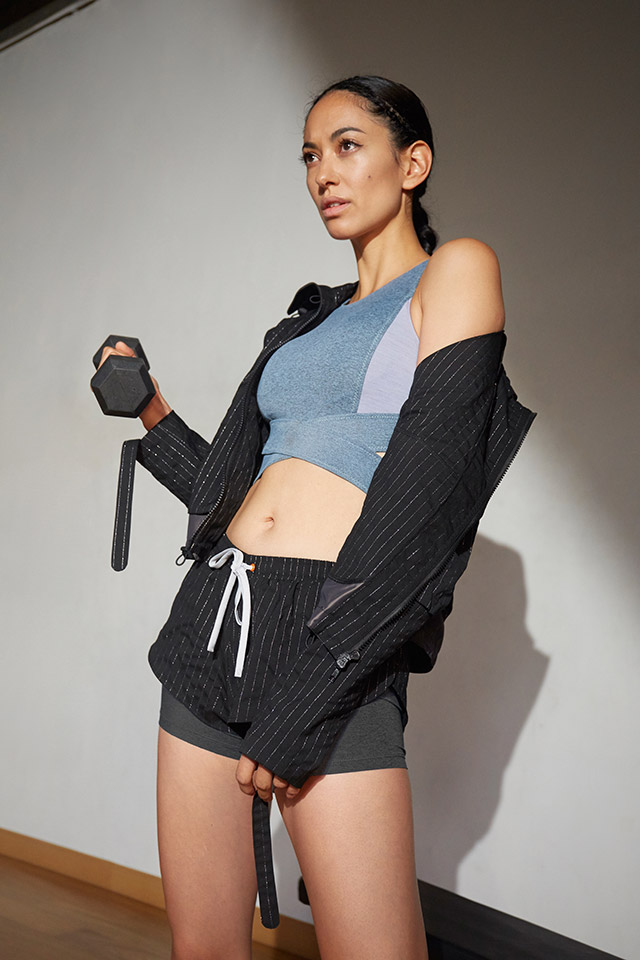 Natalie Soderstrom
It's no surprise that model, holistic health coach and yoga teacher, Natalie Soderstrom workouts are as diverse as her talents. To keep up, her workout wardrobe must be as comfortable as it is versatile. "There's nothing worse than having to correct your bra top or pull up your pants all the time during a spin class - you have to wear something that really fits. I also love black and clothes that don't look super sporty like this Particle Fever pinstripe jacket because I can wear it after I teach a class and go straight to a meeting. I'm always looking for something I can throw over my yoga pants and sports bra when I'm going to and from my workout and I appreciate that brands are now trying to blur the line between performance and every day wear to make pieces that look like a relaxed, weekend outfit."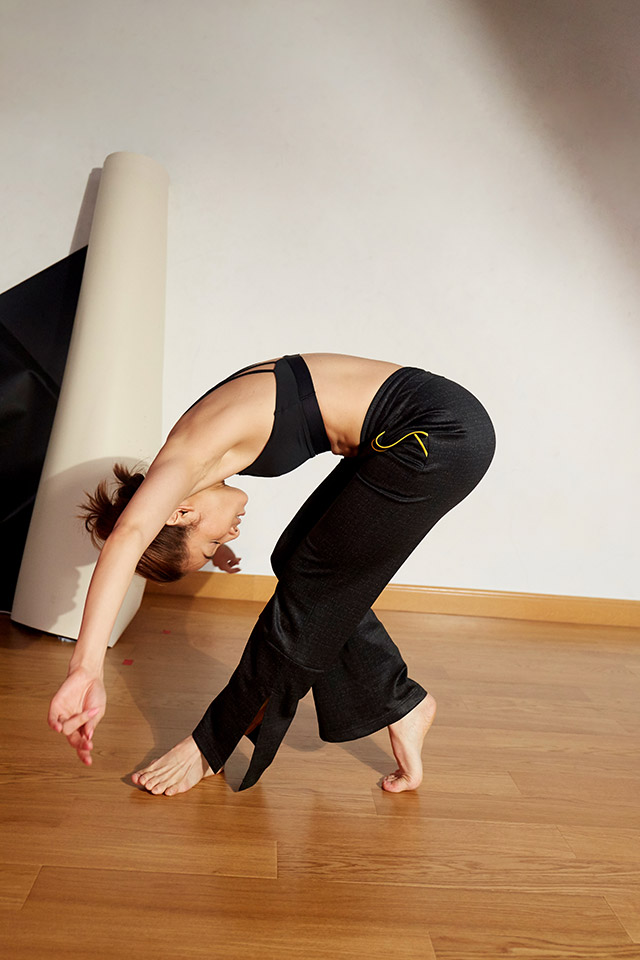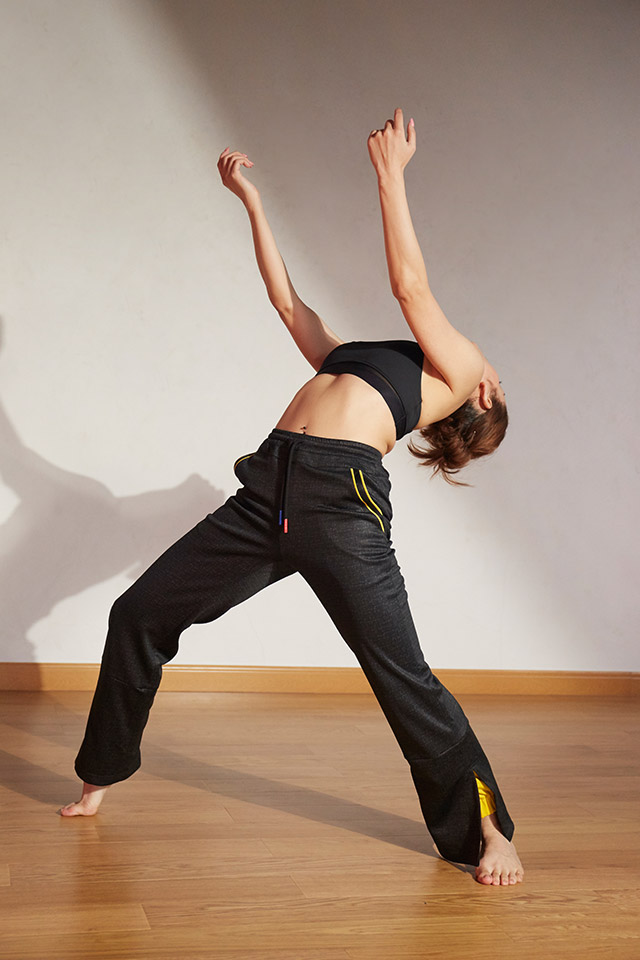 Haruna Kunisawa
When her mother saw her bounce in front of the TV every day at six years old, she knew that a future in dance was inevitable. Now, a celebrity dance coach and performer, Haruna Kunisawa's idea of working out is imparting her love of hip-hop and jazz funk to her students while performing on stage. "I don't work out specifically to gain muscle, it's more to maintain a strong figure, because a good body contributes to a more beautiful dance as well. But strong muscles also provide a lot of support for certain dance moves and in maintaining your balance and strength in movement." Constantly stretching and contorting, it's imperative for Haruna that the clothes are comfortable and supportive of extreme movements. "[That's why] I like these Helen Lee pants because they have a lining inside that won't reveal your entire leg when you perform kicks, something that happens a lot in my choreography."