The Art of Shade

Three new spring-time shades
A swipe of red, a striking fuchsia or a bold deep-berry lip — lipstick maketh the look. "Whether it's a nude or a hot pink, lipstick is perfect for every moment," says Kenneth Kwok, Lane Crawford's Beauty Service Assistant Manager. Even better, bespoke blends can ensure the ultimate match for your skin type and mood. With this mind, we asked Kwok to show us the three shades he's most excited about this spring. So pucker up those luscious lips and have fun trying out a new statement shade or two.
New nudes
Complement a glistening, sun-kissed look with a sleek nude. "Nude lipsticks with a brown tint are a great choice for Asian beauty users who tend to have more yellow skin tones. The Raw Sugar lipstick looks great paired with gold accessories and beige clothing. Pair cooler tone lipsticks like Say Yes with silver accessories, and if you have thick, large lips, opt for a nude lipstick paired with a smokey eye."
Move past red
If you love a statement red lip, why not try out a coral lipstick instead? "Coral looks fantastic on every skin tone. You can pair it with any eyeshadow colour, and coral shades definitely brighten your smile. Coral can be warm and welcoming, like Shoutout, and it can look good no matter the event, so if you have a black-tie event opt for bow lips in coral."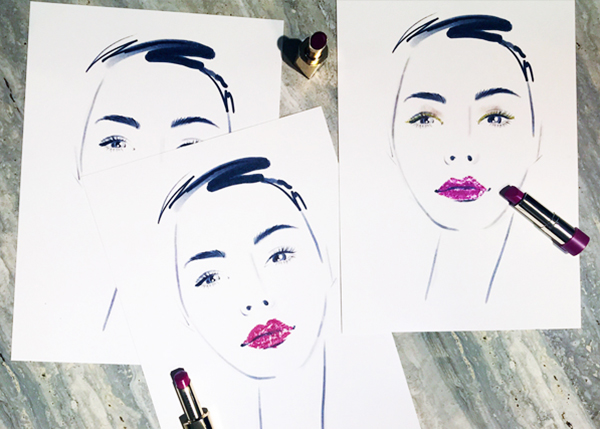 Discover pink
Lipsticks come in a full spectrum of fantastic, kaleidoscopic colours with matte and gloss options, so become your own artist and try an under-rated shade guaranteed to pop. "Rebel Glam pink is flattering for every skin tone. It's never too much! It'll brighten your smile, and you can wear both gold and silver accessories. Pair this with a natural brown eyeshadow or for an extra pop use a chartreuse eyeliner. A Barbie pink is a great choice too, especially on a date night, but if you have a party try out plum tones."
Create your own custom Estée Lauder lipstick, from the bespoke shade to the engravings on the case. Join us at the Lip Party at Lane Crawford Canton Road from April 2-8.