Rising to the
Ultimate Fashion Fix
Creative Call Out winner FFIXXED STUDIOS recount their experience from collaborating with Lane Crawford to being on the judging panel themselves for this year's event.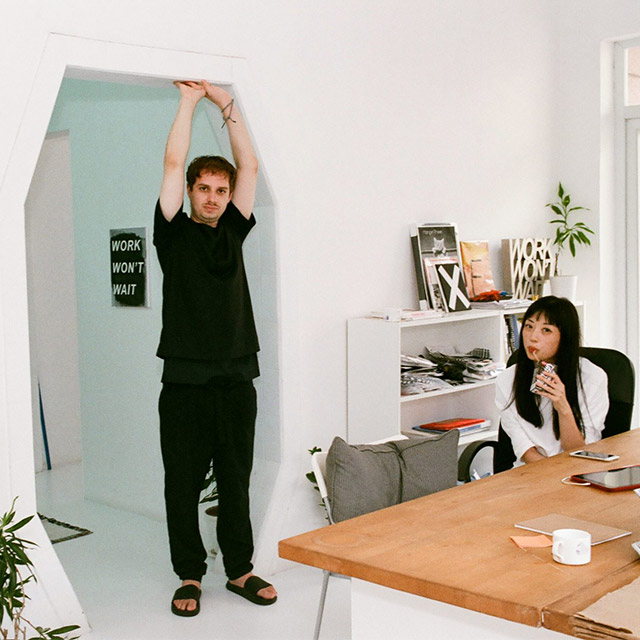 Tell us about your experience when you first applied for Creative Call Out - were you scared, anxious, nervous?

We didn't know what to expect because it was the first call out Lane Crawford had done. I think if we fully understood the gravity of the situation we would have taken more initiative by presenting our actual collection instead of our look books. Luckily our discussion was convincing enough for them to request another viewing in our studio.
Do you remember what the judging was like?

It was quite relaxed as the judges were engaged and they came across very positive and enthusiastic. Before we had any idea about the outcome, we already felt it was a valuable opportunity to discuss with the buyers and to hear their feedback.
What has been your most memorable experience of the process?

I think it was the moment when the initial questions were asked that we realised we were quite underprepared. Making new connections from the Call Out has also been incredibly worthwhile, as they have become some of our closest friends.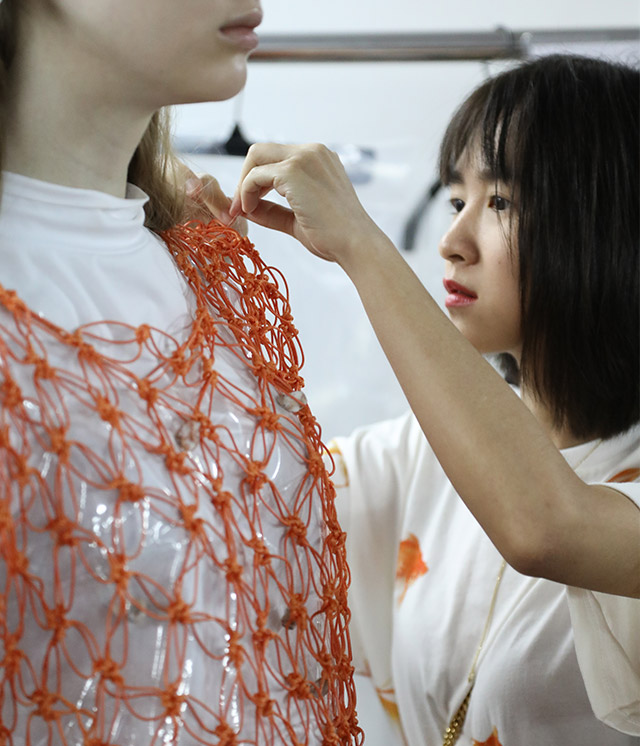 What was your reaction when you won? How did you celebrate?

We were super excited and a little surprised to be honest! We celebrated with our team that included our youngest member who is an 18-year-old Russian model. There was so much excitement because he got drunk for the first time!
How do you think Lane Crawford has helped you since winning the competition?

Lane Crawford has been completely supportive of our brand by developing the collection and building our image with us. Apart from raising our profile and introducing us to a wider audience, we appreciate the ongoing dialogue that has helped us grow beyond the programme.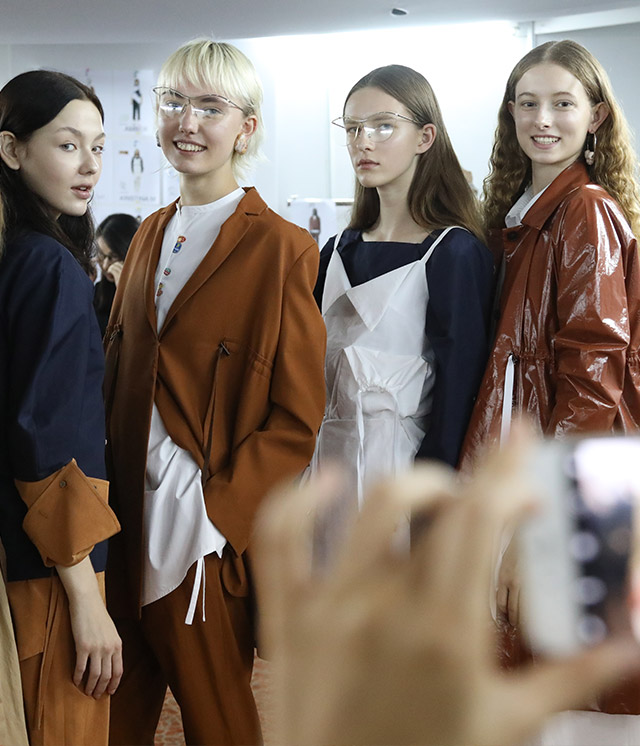 What kind of projects have you worked with Lane Crawford on since winning?

We worked together to make a full capsule collection supported by an amazing visual merchandising push across all stores. There was also a photo shoot that was planned around our Wutong Mountain studio, which is something we're most proud of since we started FFIXXED STUDIOS.
What kinds of other opportunities have you had since winning?

Being part of Lane Crawford creates a lot of opportunities for a young brand like us. It opened a lot of doors with other retailers and new collaborative projects. Just yesterday we had a meeting for a new video project and the first thing they remembered is our Lane Crawford capsule collection. It is an amazing entry point to have when you're developing new opportunities.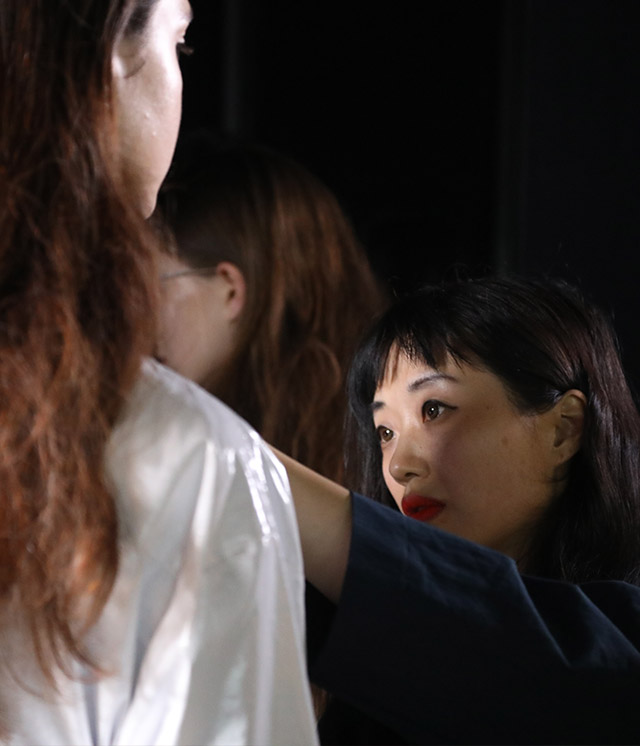 How was your experience of being one of the judges at the Creative Call Out 2017, did it bring back any memories?

Yes, definitely! It was refreshing to see how many talented people there are working in China right now. So many of these young designers have such a unique perspective combined with their drive and business acumen. The bar is constantly being raised and it gave us a lot to reflect on in terms of our own brand, especially listening to the other judges. We have to admit, it's much more fun being on this side of the judging panel!
Do you have any words of advice that you would give to this year's winners?

Take full advantage of the openness and support of the Lane Crawford teams. There is a lot of talk within the industry about support for young designers, but it often doesn't amount to much. What Lane Crawford is offering is a groundbreaking opportunity to develop and grow in a significant way.