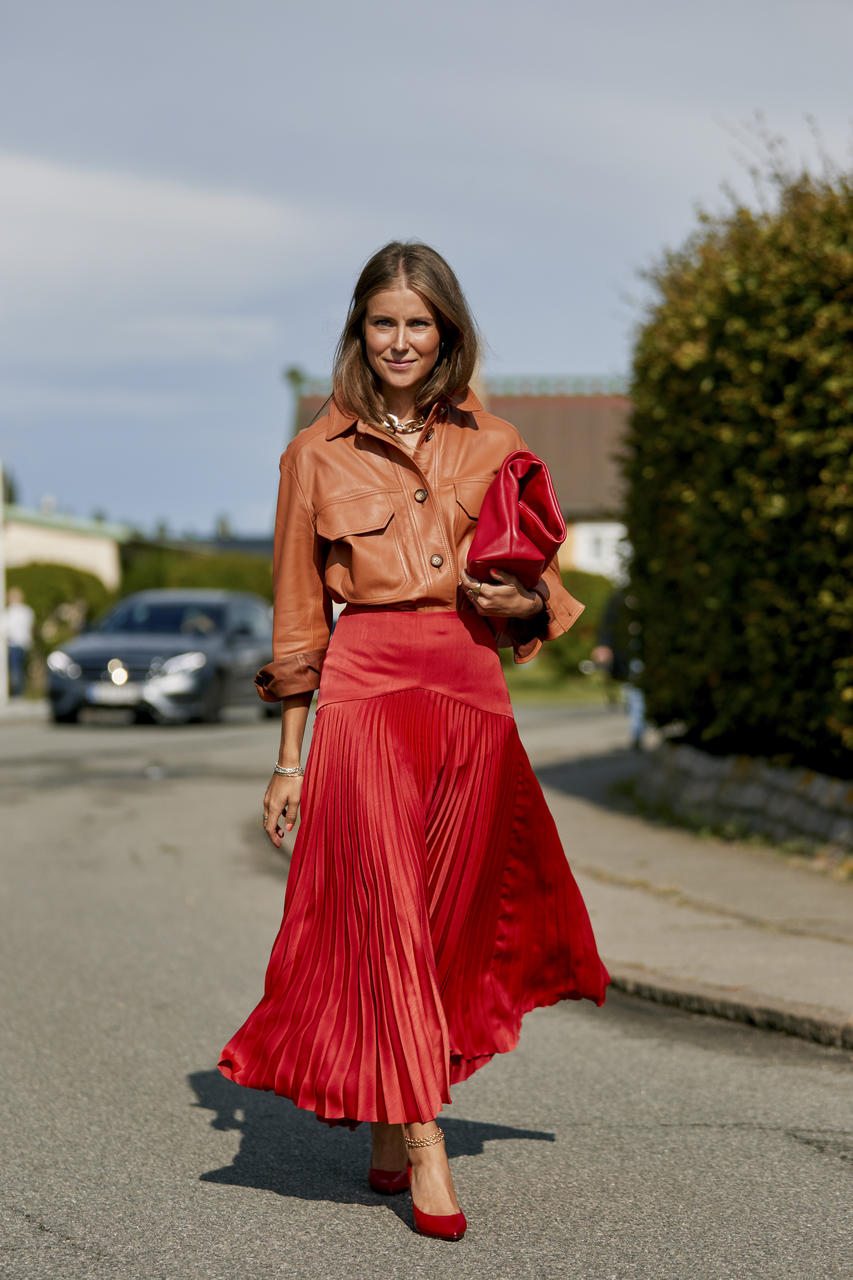 OBJECTS OF DESIRE
Get onboard with head-to-toe hues
Words by Bridget Barnett
The quickest way to master a polished look? Go tonal. The trend is pretty simple – pick a shade and wear it head-to-toe. It's all over the street style scene, it always turns heads (for all the right reasons), and it's surprisingly easy to pull off.

A few easy-to-follow styling tips to really nail it? Keep it interesting by playing with different textures and fabrics, add depth by varying shades of the same colour, and don't be afraid to experiment with layers, volume and length.

Here, we look at three key Pantones of Spring Summer 2020 – flame red, faded blue, and khaki green – and how to rock them all over.

Get ready to look good.