Exclusive
Nicopanda Nation
Exclusively at Lane Crawford, Nicola Formichetti's line is at the forefront of fashion's new attitude
Words by Yale Breslin
Fashion's jack-of-all trades, Nicola Formichetti, refuses to follow the rules. Not only does he continue to push the boundaries as the artistic director of Diesel and creative fashion director of Uniqlo, this season he's taking his cult cartoon brand Nicopanda to the next level with a fully fledged ready-to-wear collection.
Complete with a global exclusive silver-inspired capsule collection especially for Lane Crawford, his refreshed line is for the brave at heart. Described by Formichetti as "Harajuku meets downtown New York", the high-octane collection is a mash-up of his Japanese-Italian heritage and his New York/London lifestyle.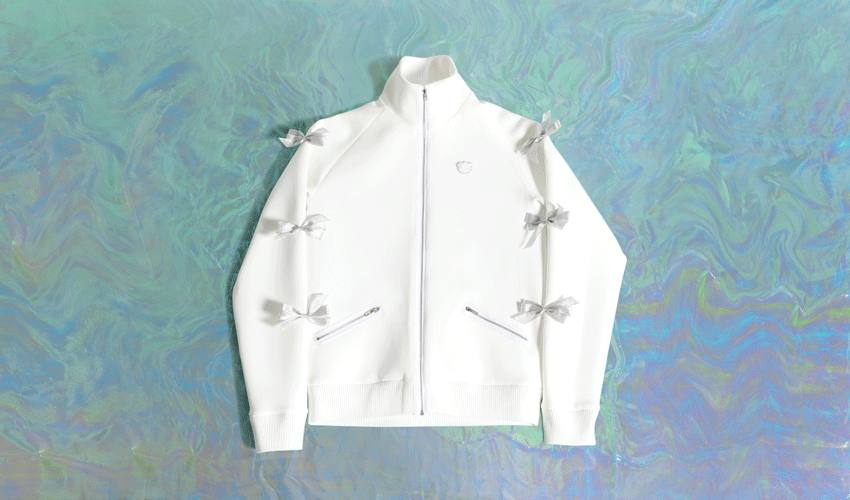 From designing, to styling, to the various projects you take on – you're always doing something different. How do you adapt to change?
I'm the master of change! Its very natural – I go with feeling.
How would you define the aesthetic of Nicopanda?
I would describe it as an "East Meets West" movement. I've taken inspiration from the places I've lived – Tokyo, New York and London. It's a true cross-cultural fusion that channels my love of the cutesy Lolita-esque sensuality of Japan and the punk-edged experimentalism of London with the raw intensity of New York streetwear.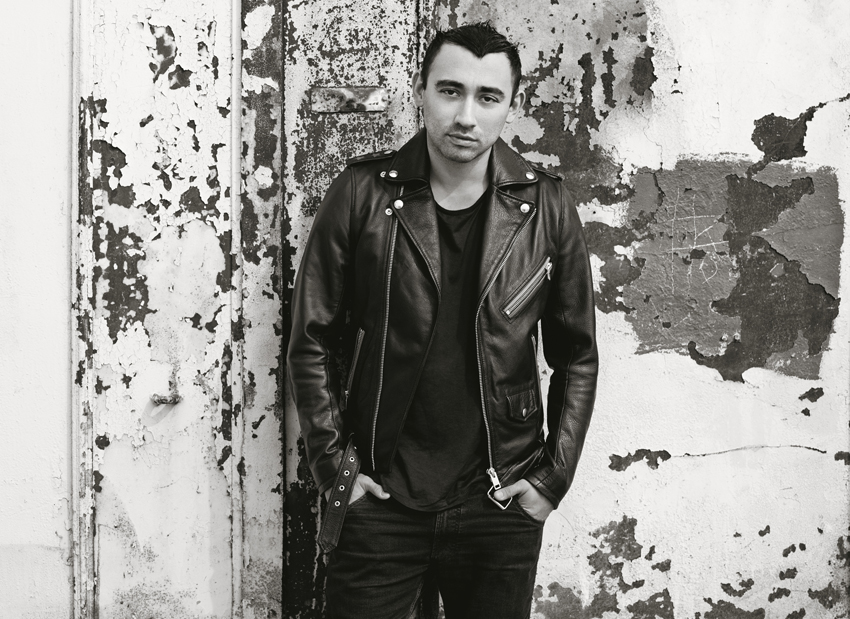 Photography by Alex Sainsbury
What's behind the name Nicopanda?
Nicopanda is my nickname. It started when I was younger and it has stuck! All my friends used to say I looked like a panda.
You first came into prominence as a stylist, was the transition to designer a difficult one?
I don't think of myself as a designer or stylist – more as a fashion creator. Design is a longer process and when I'm designing, I think about the wearability and fit of the garments. Styling is more about smelling the mode and vibe and having the ability to be very spontaneous. I've been so lucky to be able to make a living out of things I love doing.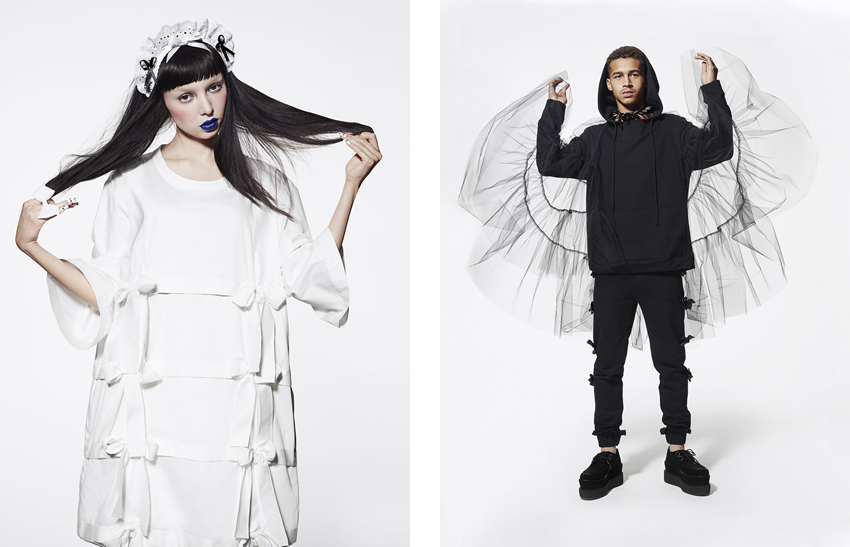 This is a collection for a "try anything" culture.
It's for people who are ready to mix things up.
You're either brave enough to wear it, or you're not.
For you, what makes the brand special?
Nicopanda is my baby. I have been working on this for the past four years – watching it transform from paper to a fully fledged collection. This collection characterises me; it's my colourful fun side. I describe it as "Harajuku meets downtown New York".
Your dogs now have their own fans…
Tank and Bambi are my babies; I really miss them when I am travelling. I always wanted a dog so when I saw them I knew I had to have both of them rather than just one. My favourite thing is to snuggle with them in the morning.