New Normal Wedding Trends
The Little White Dress & More
In 2022, weddings are looking vastly different. While they're still jubilant occasions, they've gotten a lot smaller and simpler. As we're getting reaccustomed to in-person celebrations with friends and family, we have to admit that our definition of fun has changed - and that's okay. Picture-perfect decor, a once-in-a-lifetime gown, and decadent refreshments still get our hearts racing, but our current priorities also include flexibility, sustainability, comfort, and health.
Read on to get inspired by our list of top wedding trends to ensure it's a day to remember. Find something you like? Add products to your online wish list and make your way to our physical stores to try them on. While you're there, feel free to reach out to our concierge and stylists for some expert advice.
Phase 1: Setting the Theme…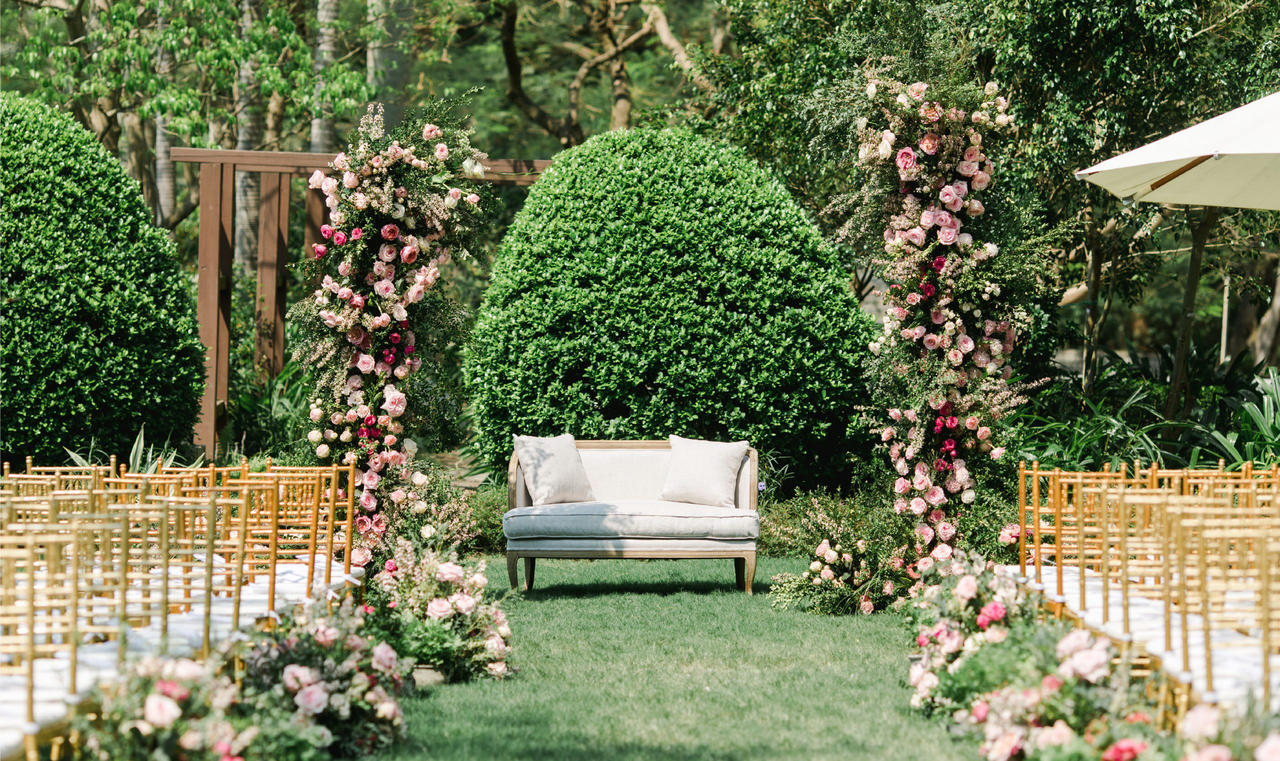 Small-Scale Home Weddings
Out of pure necessity, Covid-19 brought on minimonies and micro-weddings, but even as social restrictions ease, intimate get-togethers remain the trend. Whether you're a relaxed soul or a control freak, small-scale home weddings will appeal to you. The benefits offered include comfort, convenience, and cost-effectiveness - not to mention an inimitable personal touch.
Outdoor Weddings
Outdoor and backyard weddings have recently become more popular. To match this aesthetic, the colour palette veers away from whites and pastels and towards earth tones such as rust and sage green, which can be incorporated through decor such as linen napkins, tablecloths, and centrepieces.
Eco-Friendly Weddings
Waste-conscious wedding is another noteworthy trend. There is an abundance of ways to incorporate sustainability in your wedding, from replacing traditional aisle ends with potted plants to preparing reusable table designs that double as wedding favours for guests to take home. Our go-to? Virtual save-the-dates that are budget-friendly and accommodate last-minute changes.
Recreate Destination Weddings
While itching to make up for missed holidays of the past few years, many couples are still hesitant to plan destination weddings. Recreate the experience of a destination wedding closer to home with transportive, immersive elements such as curated scents, menus, and playlists.
Phase 2: Finding the perfect outfit…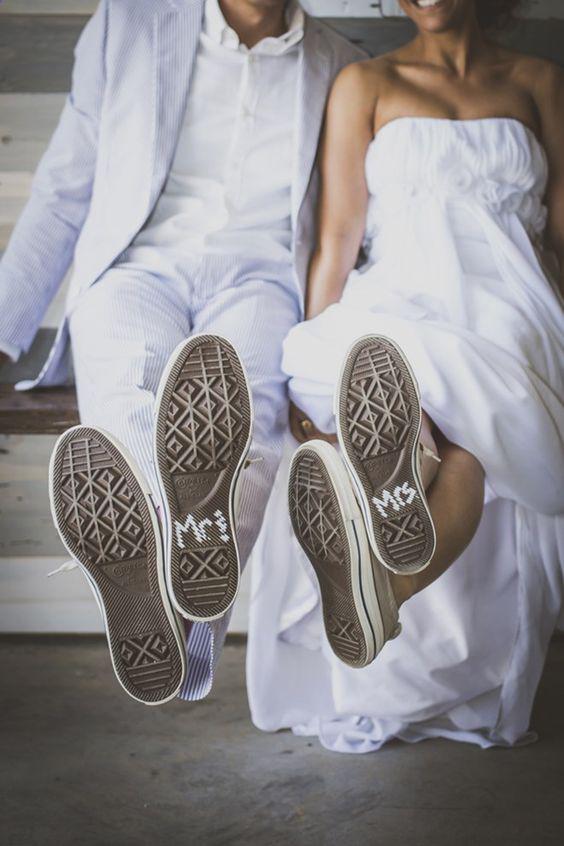 Going Casual
As weddings are turning into more intimate, low-key affairs, our vision of the ideal wedding attire is also evolving. Princess-inspired dresses - dramatic, intricate, and spotlessly white - are giving way to modern, minimalist styling. We're talking shorter hemlines, two-piece sets, or eliminating the notion of a white dress altogether!
Grooms can consider hanging up the traditional tuxedo and walking down the aisle in something more informal but just as swanky (and arguably more comfortable!). Lean into lightweight fabrics in neutral colours for an effortless yet sophisticated look.
Sneakers > Heels
Slipping on dress shoes and shaky stilettos? So yesterday. We're happy to announce that sneakers are making its way from the street to the aisle, having graduated from its sporting origins to provide maximum comfort for late-night dancing.
Phase 3: Keeping guests well-fed & entertained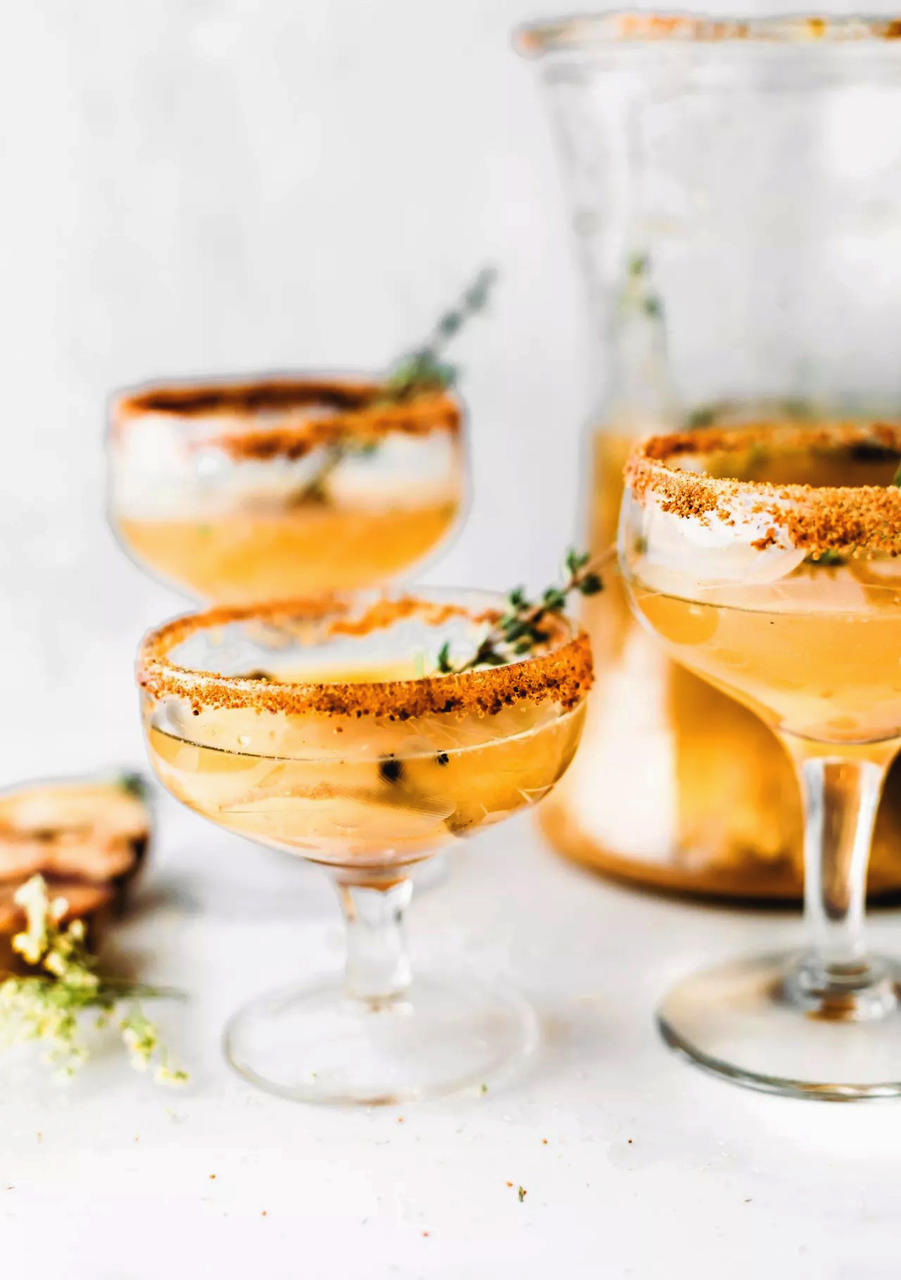 Sober-Curious Weddings
Another side effect of the pandemic is increased health-consciousness. Sober-curious weddings cater to guests who choose to reduce or eliminate their alcohol intake. Expand your beverage offerings to non-alcoholic spirits and mocktails, or fun, kid-friendly alternatives like bubble tea, smoothies, and milkshakes!
Bite-Sized Food
Remain cautious in your dinner service by swapping buffets and family-style meals for more hygienic tray-passed, bite-sized food, minimising food waste. Say goodbye to seating plans, and allow guests to mingle freely, keeping stilted, awkward small talk to a minimum.
Unusual Entertainment
Weddings are also seeing a renewed emphasis on FUN. The key is to stay true to who you are as a couple and create a wedding that represents you. That might mean a playful reception with piñatas, bouncy castles, and temporary tattoos, or it might mean hiring a "social shooter" to film TikToks and Instagram reels of your special day.
Shop our edit of modern wedding essentials below.