Celebrating 165 Discover the new visionaries
New Dimensions
The future of responsive environments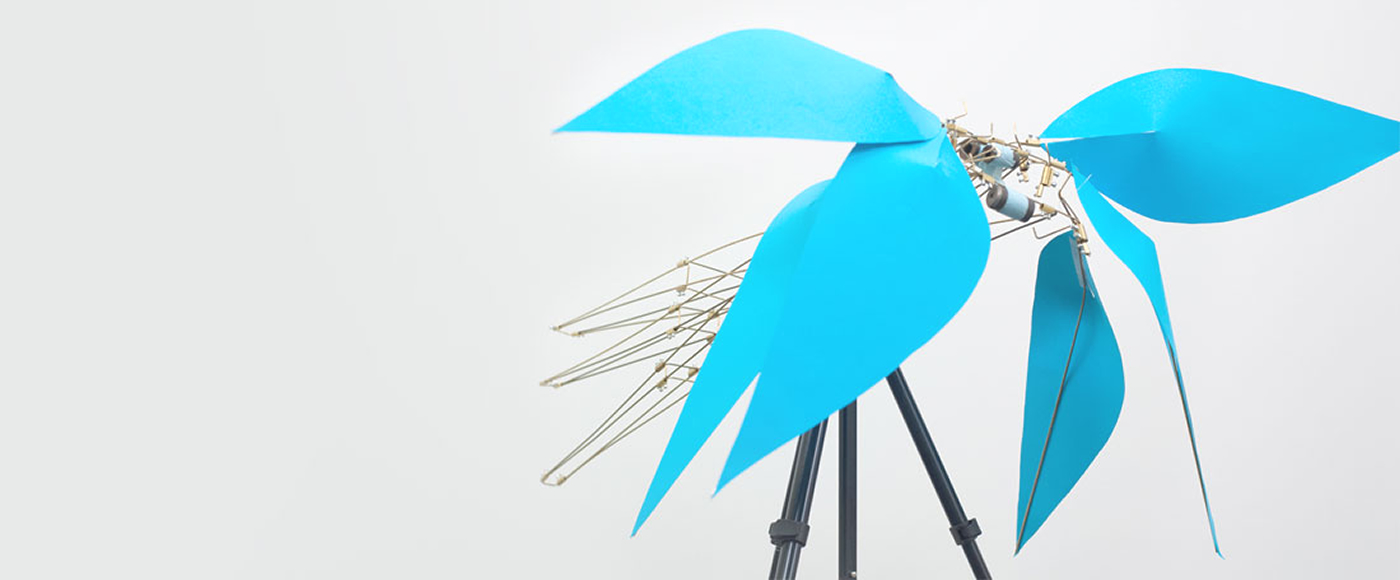 As part of Lane Crawford's 165th anniversary, inspirational design studio Sky Yutaka has created a mesmerising new window display, where the future is a haunting rendition of machine-made beauty.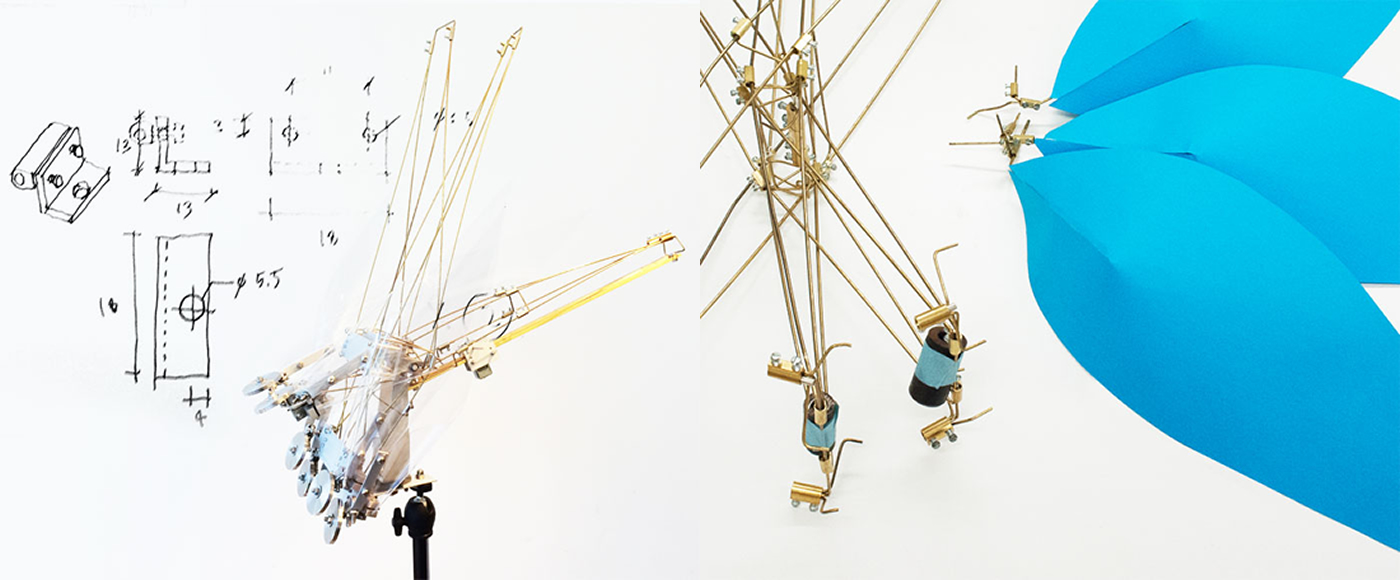 Robotic rain flowers gently furl and unfurl their petals in response to a flowing stream of water that feels as if you've stepped into a dystopian vision of the future. Ripples and reflections in the water surrounding the gently closing and opening flowers are hypnotic, ethereal, otherworldly. This is the scene of the awe-inspiring window display in honour of Lane Crawford's 165th anniversary crafted by the visionary Hong Kong design studio Sky Yutaka.
These 21st-century blooms masquerade as nature, appearing as delicate as those in the real world, yet reminiscent of camera tripods, with every detail, wire and metal work exposed.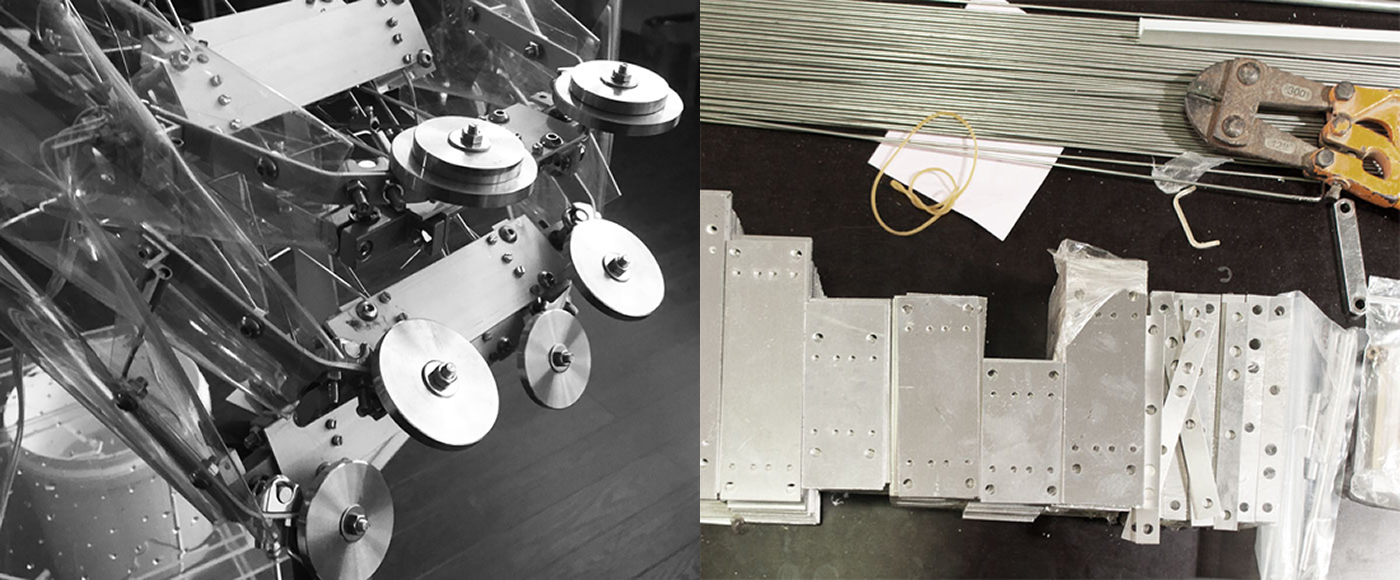 Sky Yutaka founders Sarah Kwok Yan Lee and Yutaka Yano say their robotic inventions responded directly to Lane Crawford's quest to innovate. "When we first read the brief [for Lane Crawford's 165th anniversary] we were excited by the question of thinking ahead to the next 165 years. At the time the brief made us want to know more about the company," explains Sarah. The duo, both graduates of the Bartlett School at University College London, met with the Lane Crawford team to brainstorm their vision for the future. "Using water in the installation was a key element," Sarah adds, "because it has such a poetic dimension."
From there, a painstaking and repeated overlay of exploration and realisation slowly gave birth to a piece where water sensors and reflective glass plates were used to mimic rainfall, falling upon mechanical flowers whose movements are solely controlled by balanced counterweights.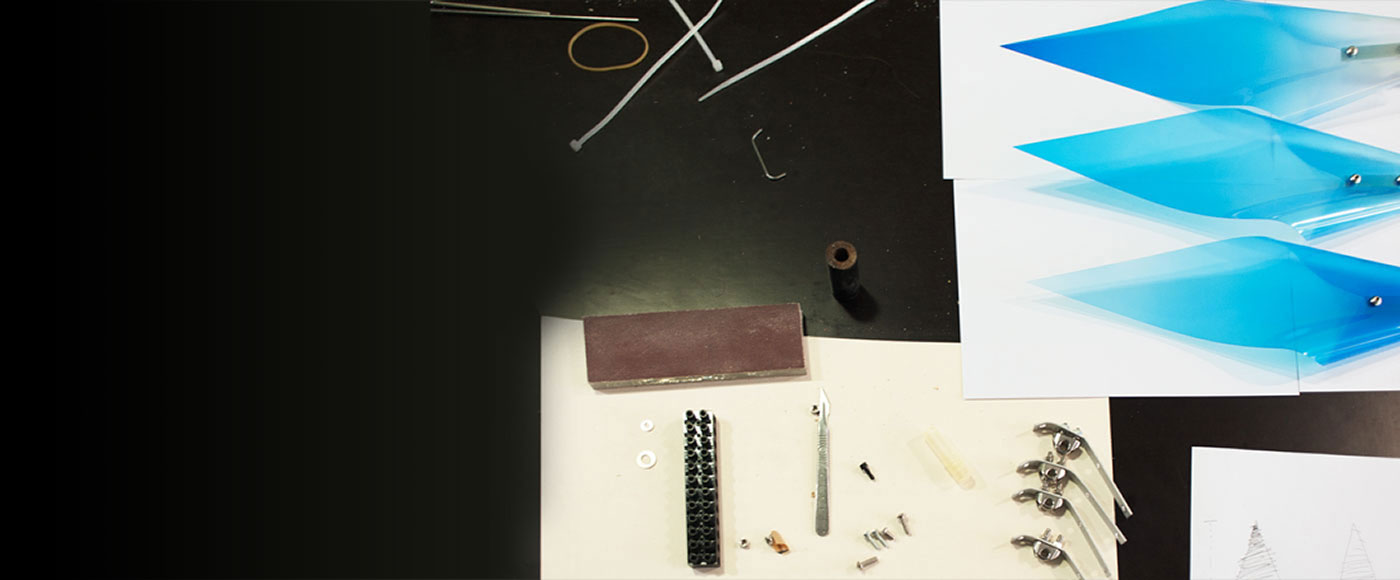 "Using water in the installation was a key element because it has such a poetic dimension."
"Rain Flowers" is the studio's first effort to integrate water as a medium into its concept for responsive architecture. With minute changes continually impacting the overall structure, the installation is the perfect fusion of art and architecture, nature and nurture.
Even for partners heavily influenced by and practiced in engineering mobile structures the project was, at times, mind-boggling. "It was the most challenging design process, and we had to really focus and resolve multiple design issues in a limited time," Sarah says. "The project drove us to challenge and push the boundaries further than we thought possible."
From the duo's perspective, the 165th anniversary aims to "tell a story of the future through several elements using different media." And working on this project gave the design studio the opportunity to ponder a question that has been at the back of their minds for some time: "How to articulate moving structures within an architectural environment?" Their answer, seen reflected in Lane Crawford store windows, may just sow the seeds for further growth in the field.