Meet BYT New season jackets -

and a new way to buy them
Photography by Carina Fischer
Launching its debut collection this season, Hong Kong-based label BYT offers not only a fresh new approach to jackets, but a fresh new way to shop. Rather than just owning a fashion item, with every BYT piece, you're buying into a belief that fashion should be cared for: Buy, wear and then return your BYT item to the brand to be repaired or recycled.
The brand champions an 'imperfectly perfect' approach to dressing, placing individuality and authenticity at the forefront of each design. BYT's inaugural seven-piece upcycled 'Trailblazer Trio' collection, designed by emerging design duo, Kévin Germanier and Victor Chu, is filled with smart, statement jackets, including a beautifully tailored navy pinstripe blazer, classic short belted trench and modern denim biker jacket, all with a distinctive cut-out back detailing.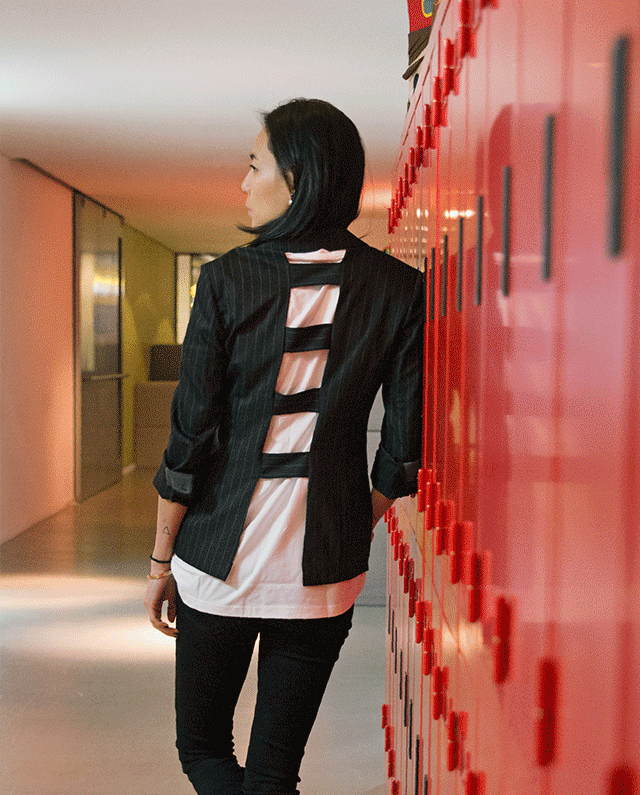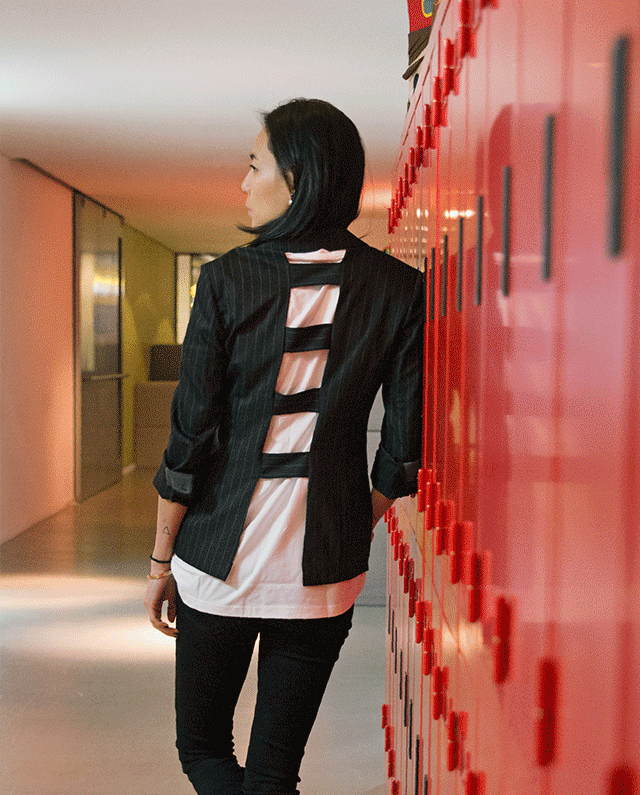 This pioneering BYT social impact brand, which ambitiously wants to prove that fashion can be a force for good, was co-founded by Christina Dean and Michelle Bang. BYT also builds on the work of BYT's sister charity, Redress' 10-year legacy working to reduce waste in the fashion industry. Ten percent of BYT's profits will be donated to Redress.