Materials Matter
Three lifestyle designers you need to know
STUDIO HENRY WILSON
Sydney industrial designer and Creative Call Out runner-up Henry Wilson specialises in sculptural pieces cast in bronze and aluminium. "We use different materials for their inherent qualities — bronze is used for is castability, warmth and reflection. I think cast metal has a certain permanence, and it's both sculptural and functional."
Wilson describes his aesthetic as "honesty and longevity". As he puts it, "We try to make objects that are gestures towards use — pieces that people can live with in different ways and in different spaces over lifetimes".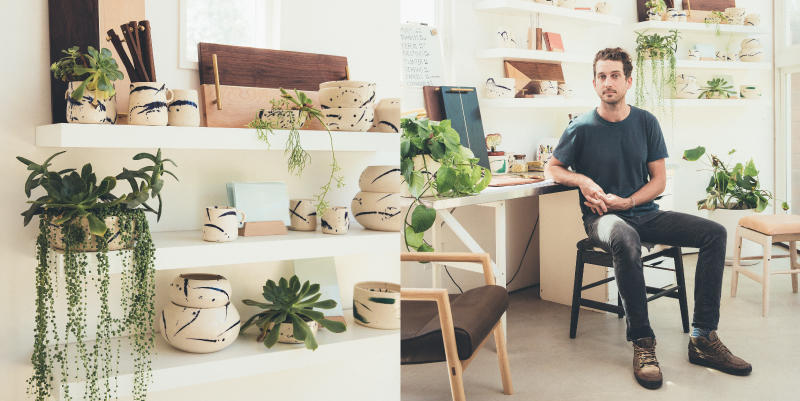 LA-based designer and Creative Call Out Finalist Chris Earl creates cosy, handmade homewares and furniture, working primarily in sustainable hardwoods and ceramics complemented with brass, copper and other metals.
"Our materials always bring a sense of warmth and welcome into the home. We try to create objects that make a statement, but are also timeless, and that will provide a sense of simple luxury and comfort in a variety of spaces," he says. "For me, it's a true pleasure to have the opportunity to work with these natural materials."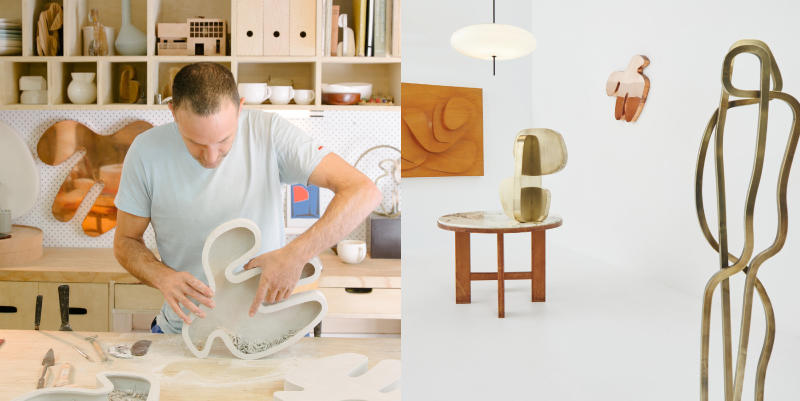 Gidon Bing makes a range of tactile and timeless ceramics, homewares and furnishings that have organically spun out of his fine art and interior design studio. "I use materials that are subtle, sensual and truly modern in the sense that they're made using traditional materials and techniques that have withstood the tests of time," he says.
Bing's new collection draws from a rich palette of materials, which are shaped into forms using a combination of traditional techniques and cutting-edge technology. The designer's forms hinge on the appeal of the handmade and his conception of the integrity and intimacy of organic and essential materials and forms. Materials include bronze, copper, plywood and Bing's acclaimed ceramics, complemented with a series of artistic prints. "I select my materials for their superior aesthetic properties and longevity to ensure the products will look better as they age and develop a natural lustre and patina," says the designer. "My focus is to create simple, modest and elegantly timeless objects."