L
oewe x

O

n

C

apsule
Performance Wear for Modern Adventure
Exploring a vision for a more sustainable future with an emphasis on applying handmade craft skills to technical pieces, Loewe and Swiss performance brand On present a limited-edition capsule for the great outdoors.
The collection features Loewe editions of On's Cloudventure and Cloudrock performance shoes, incorporating trademark technologies - Missiongrip™ rubber outsole and Speedboard™ mid-sole hidden plate - as well as hand-pressed marble effect outsoles that make each shoe unique. In addition to sturdy shoes, head-to-toe gear is needed to endure nature's unforgiving requirements. Six ready-to-wear pieces for women and seven for men include weather-adaptable Running Pants, a moisture-wicking Waterproof Anorak, temperature-regulating Performance-T T-shirts and a unisex insulation three-layer Parka.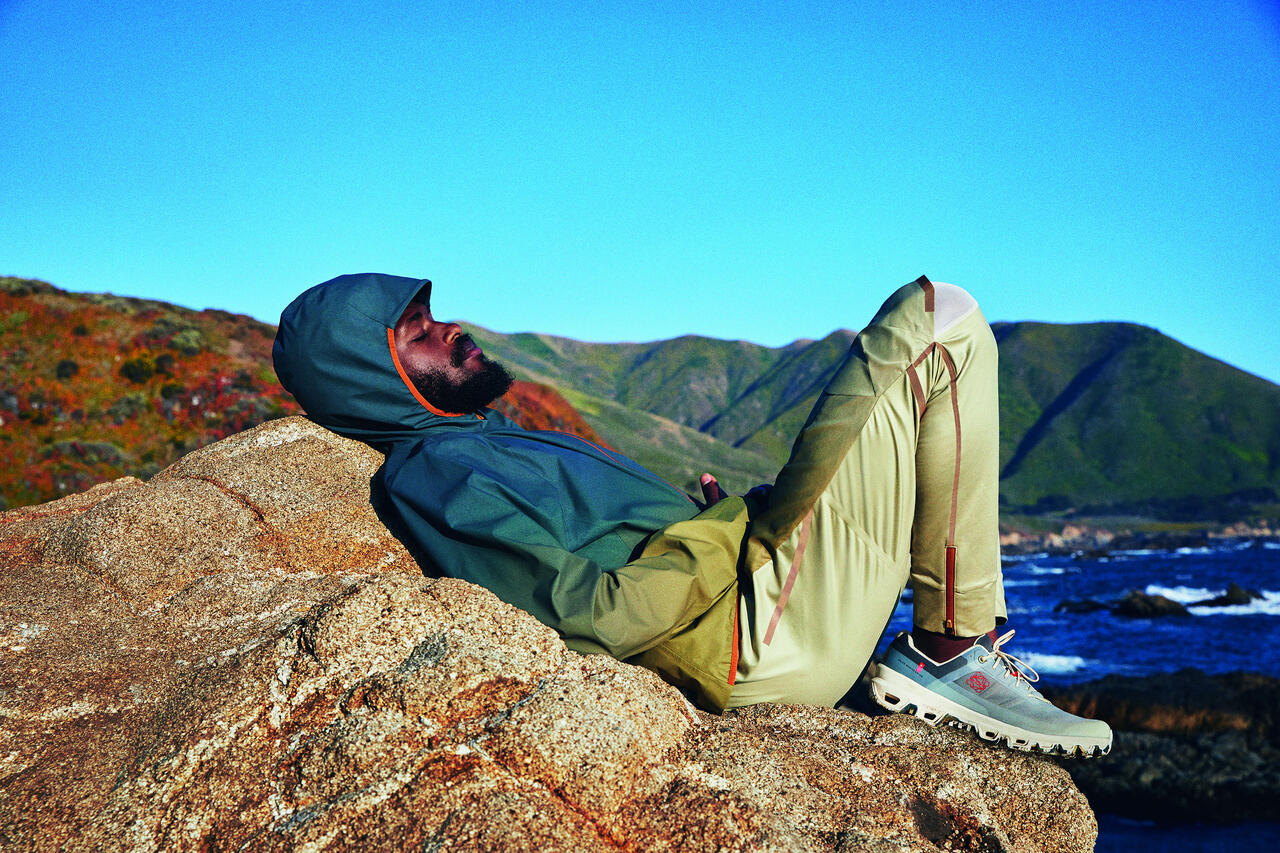 On the trail, functional garb that maximises performance is key, but that doesn't mean that we have to sacrifice artful design. Across the collection, a nature-inspired palette of khaki, blue and orange is applied in gradient effect and Japanese sashiko-inspired needlework print. These are the result of meticulous technical processes carried out by hand to guarantee that prints match across all components of each item.
Discover the Loewe x On capsule collection in the Lane Crawford Canton Road store.