Locally Sourced

Emma Elizabeth on curating Australian and New Zealand design
Australian designer and design curator Emma Elizabeth has created a global exclusive collection of homewares and furniture for Lane Crawford. The collection spans multiple spaces in the home, from vases, bowls and mirrors to lighting, armchairs, tables and a modern riff on a coat rack. Materials are slanted to natural, with stone and marble, leather, straw marquetry and beautiful timber offset by blown glass and worked metals.
We asked Emma about her platform LOCAL DESIGN and her process in creating the collection. "I launched LOCAL DESIGN in 2015, as I felt that Australian and New Zealand design needed a platform to bring together the vast array of incredible makers, designers and creatives based there and overseas," she says.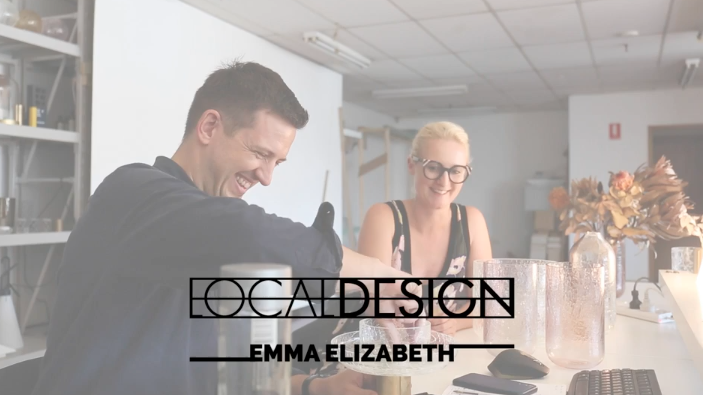 As for defining the elusive Antipodean aesthetic, Emma sees it as a collaboration of cultures. "I feel the distance from the rest of the world makes us more eager and adventurous. We aren't afraid to take risks and challenge the use of materials, colour and form. We also want to learn from all cultures and implement that in our designs."
Indeed, this is a key aspect of Emma's curation of the collection. "The designers are ones that push boundaries. They're not afraid to challenge their practices and to explore materiality and form. Their approach to craft is hands-on and collaborative with makers and fabricators," she says. But while all are diverse in their aesthetics, she continues, "they're bound together by the power of craft and strength of materiality. Each piece has been made by unique materials that have been manipulated by highly skilled makers and designers. They challenge the power of form — I think they've created pieces that make you stop, think and consider."
Discover LOCAL DESIGN's global exclusive collection at Lane Crawford Pacific Place home store this March. Homewares and furniture are only available for purchase in-store, for more information please contact our Customer Care team.