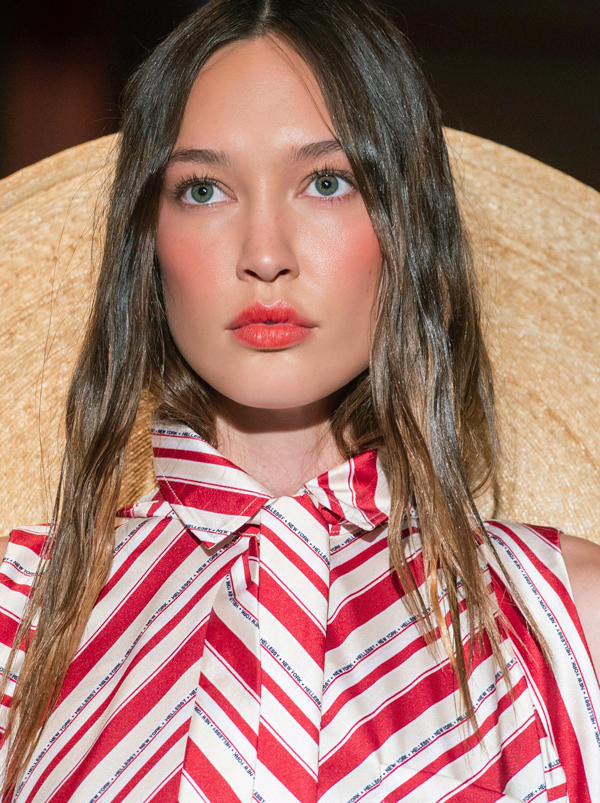 Petal Lips
This gradient lip look, popularised in Korea and beloved for that sexy, just-bitten vibe, is easily created: blend a little concealer from the outside of your lips towards the centre, then simply apply your favourite lipstick in the centre of your lips and use the concealer brush to blend outwards to your liking.
Perfect Precision
Using concealer or foundation on your lips will allow you to achieve the crispest lip line ever (bonus: if you want to adjust the size or shape of your lips using liner, this is the way to do it) and then fill in with liner before using one of this season's eye-catching hues with maximum colour payoff.
Bonus: Match It Up
What's really trending is a look that's consistent across your face — to match your lipstick perfectly, skip the blush and mix in lipstick with your foundation to dab across your cheeks, or mix it with your liquid highlighter for a custom shade.
TALK TO OUR BEAUTY ADVISORS
Make an appointment with our experts to enjoy exploring the latest in beauty and skincare, either as a one–off consult or a regular date.
Feel free to book via our Customer Care team seven days a week. Get in touch at customercare@lanecrawford.com or call +852 2118 2288 (Hong Kong), 400 120 1483 (China).