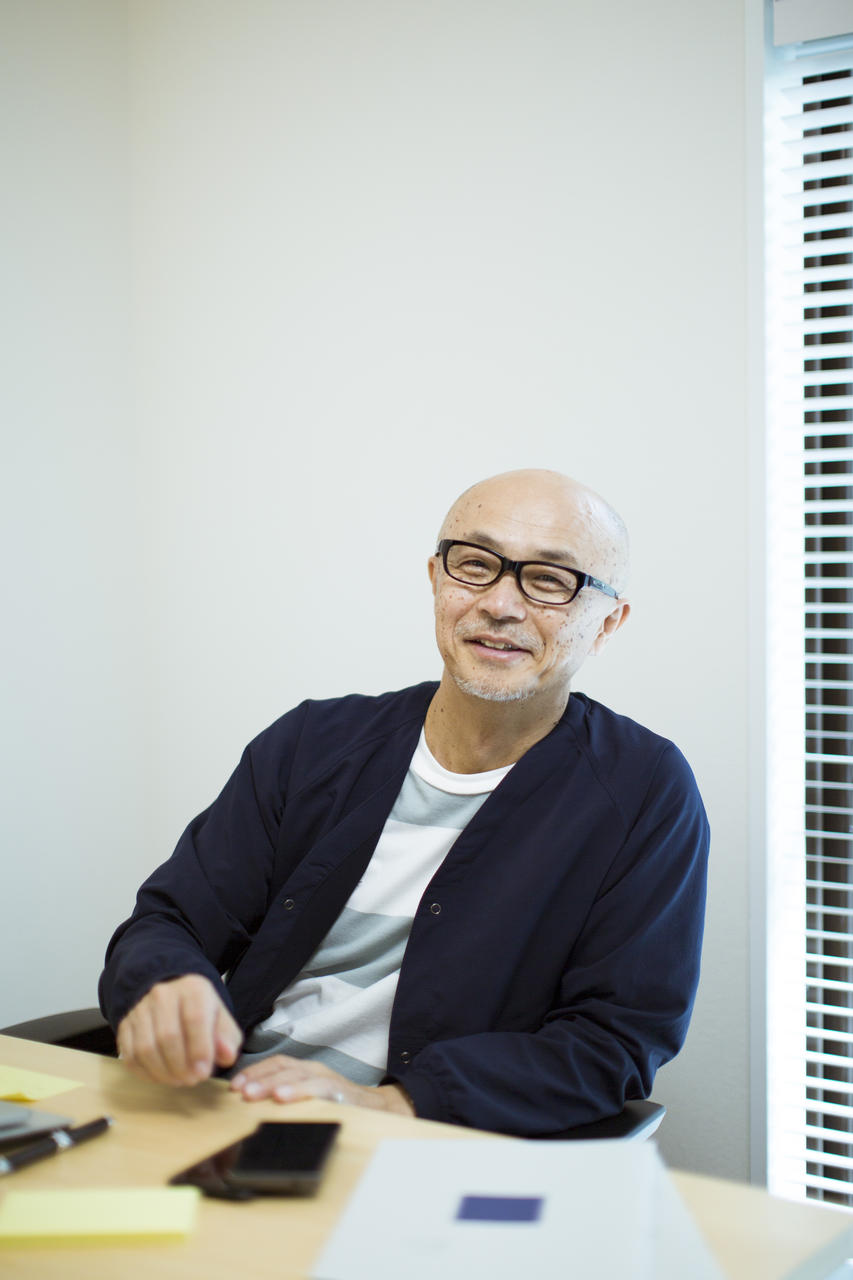 INTERVIEW:

NANAMICA'S HUMAN APPROACH
Out To Sea With Designer Eiichiro Homma
Dive deep and picture the most famous sailor you know.

Is it Laura Dekker, the current youngest solo circumnavigator of the sea?

Maybe literary protagonists are more your thing; perhaps Piscine Molitor 'Pi' Patel à la Yann Martel? Jules Verne's Jean Passepartout?

The act of sailing — of exploration, really — seems to always stand in as a vehicle for something more grandiose. To conquer. For fame. A tragedy-turned-coming-of-age adventure. To win a bet.

Not so for Eiichiro Homma: avid sailor, sportsman, designer, and founder of NANAMICA. Out at sea, Homma-san finds his rhythm recalibrated, reset to his most 'fundamental'. There, he thinks about design.

The thin line between necessary and extraneous. Where a pocket would sit to maximise functionality. Which technical fabric — complete with their cool, snappy syllabic names, punctuated by registered trademarks — would serve its wearer the best. Which feature his team particularly likes, wears, and admires. "The principle is not product," he muses, "But always people."

Despite the brand's function-forward, technologically-advanced repute, this human-first approach is woven deep into the brand's DNA, with Homma-san's inspirations stemming from people-watching — on public transportation, commutes to work, and international travels — and always, advice from the people and designers he surrounds himself with. It should come as no surprise, then, that Homma-san graduated with psychology and sociology degrees; not fashion.

It takes a village, they say. For Homma-san, it takes a sea-faring, design-savvy crew, garbed in NANAMICA's functional wares.

We asked the man behind the square-framed spectacles to finish a few sentences…
I am currently writing this from:
Onboard an aircraft bound for Tokyo (from Paris).
Right now, I'm wearing:
A COOLMAX® COTTON Loopwheel Tee and Easy Pants.
I would like my brand to be known for:
Being worn by people who really enjoy their lives.
My design philosophy is:
A high level mix of fashion and function.
The favourite piece I have ever designed is:
A cotton-looking nylon windbreaker.
My most memorable moment as a designer has been:
When I designed gears for the Japanese entry for America's Cup.
I'm most proud of:
My team.
Currently, I'm feeling inspired by:
The young generation in this industry
If my brand was a song it would be:
"Dona do Horizonte" marine-inspired and relaxed.
My current muse is:
Something Japanese but not typically Japanese.
A trend I hope to start is:
Always simple and rational but with something exciting.
In 10 years, I see myself…:
Hopefully on a boat.
If I wasn't a designer I would be:
A fisherman?
Looking to the future, I am most excited about:
People hopefully starting to reconsider digital life.
The best advice I've ever been given was:
We should always try to understand our own weaknesses.
"If you could tell your younger self anything, what would it be?"
"I should spend more time with my family. Since my mother passed away when she was 47 and my father passed away when he was 65. Furthermore, when my kids were little, I was mostly occupied in working and could not spend good enough time with them.
Those times never go back."
Eiichiro Homma