Individual Uniformity Global exclusive capsule by Thom Browne
Words by Harriet Quick
"We are living in an era that values open minded-ness," says American designer Thom Browne who always turns heads in his celebrated shorts and blazer combo. "It really comes back to just being true to yourself. I do feel that clothing should not dictate gender or sexual orientation." Through skillful manipulation of cut and silhouette, Browne's clothes both flatter and surprise while his meticulous dream-rich fashion shows and presentations confound and charm the industry and beyond.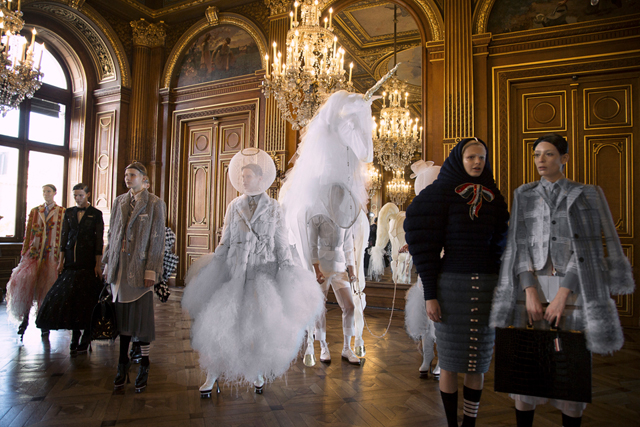 In the global exclusive capsule for Lane Crawford, Browne was inspired by the themes of his Spring Summer 2018 shows that weaved around conformist and mythical ideas of gender dressing into a line of extra special uniform pieces that everyone can enjoy.  There are hyper tailored navy blazers in bi-colour linen, two tone striped shirts to wear with chinos and shirtdresses to slip under kilt skirts. The athleisure collection is as precise in cut as tailoring with sweat shorts, zipped hoodies and polo shirts in the mix with sneakers and mid length cotton socks.
Browne's fascination with sartorial concerns seeded young. "It started with my father and how he just always classically put himself together. But it's a combination of so many people I see in life. I sometimes crave seeing someone true to themselves - a true individual - that would be the person that influences me the most," says Browne.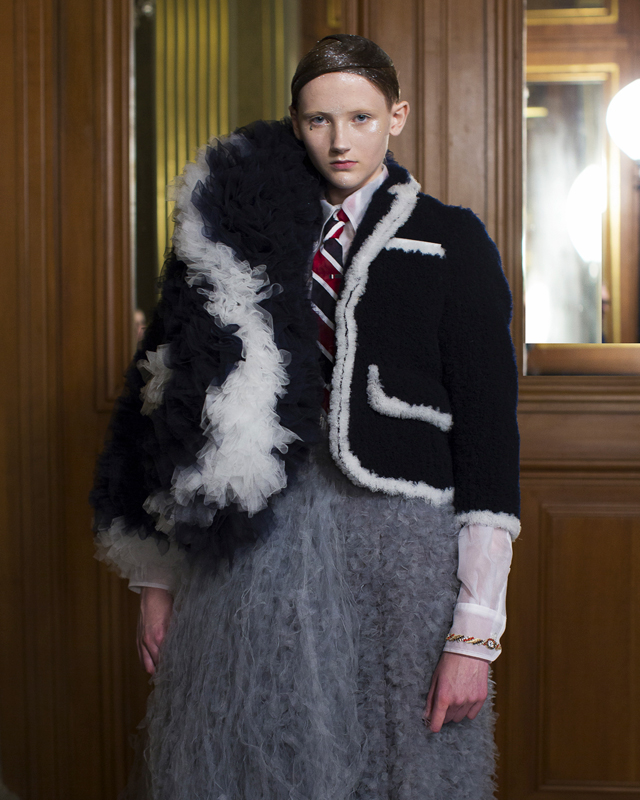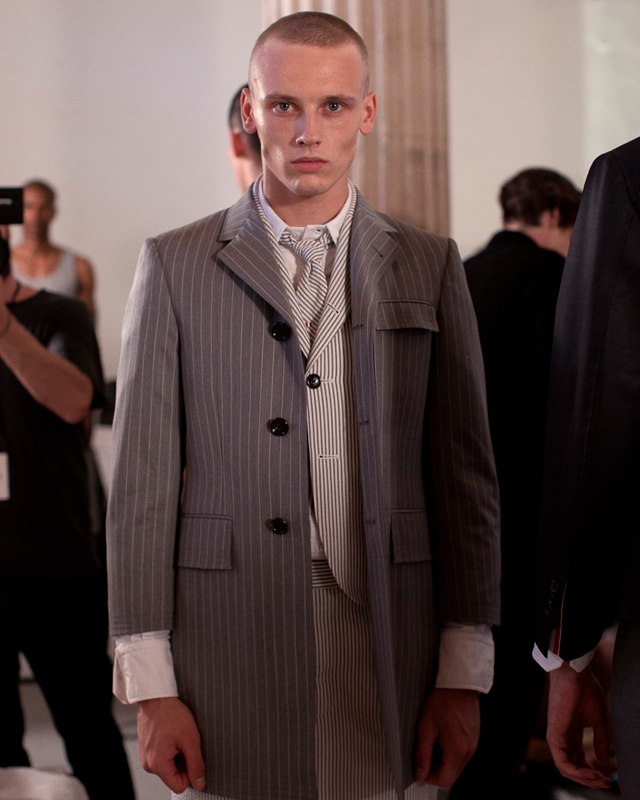 His partner Andrew Bolton, curator of the Metropolitan Museum of Art's Costume Institute, is equally impactful. "Andrew is somebody that everyday makes me think. It's always refreshing for me to get an intellectual approach to our fashion world - I am more instinctive and it's always a good education for me," says Browne.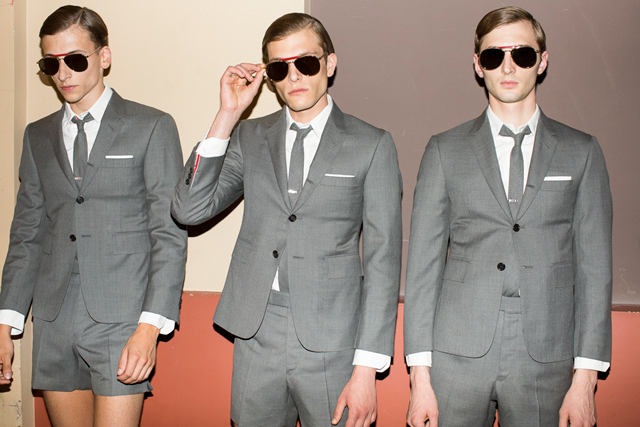 To celebrate the launch, Thom Browne is transforming Lane Crawford ifc mall's pop up with his signature mid-century office-inspired style. Expect Venetian slat blinds, rows of fluorescent tube lights line the ceilings and a refined palette of grey, black and white.