Not many fabrics have achieved the cult status of denim. The fashion icon and wardrobe staple is easy to wear, effortlessly cool and comfortable, and can imbue an outfit with rock & roll, preppy or streetwear style. Here we help you master this must-have.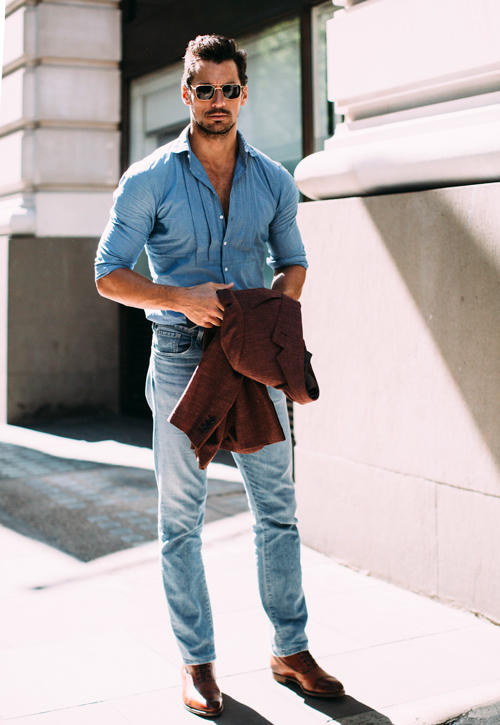 When opting for the double-denim look, mix it up with different colours, washes and weights. For example, try matching a heavy pair of jeans with a lightweight denim shirt. Mixed colours make for an easy and great look — pair black denim jeans with a white denim jacket (a key summer wardrobe piece) or a darker shade of indigo jeans with a lighter-coloured shirt. A double-denim look with a white shirt evokes a Marlon Brando or James Dean vibe — suede boots or crisp white sneakers complete the look. Remember that the length of your jeans when you stand is key — opt for jeans that finish above the ankle for an indie look, or a pair that grazes the tops of your boots. Just remember that they should never touch the floor, so either tailor or roll up.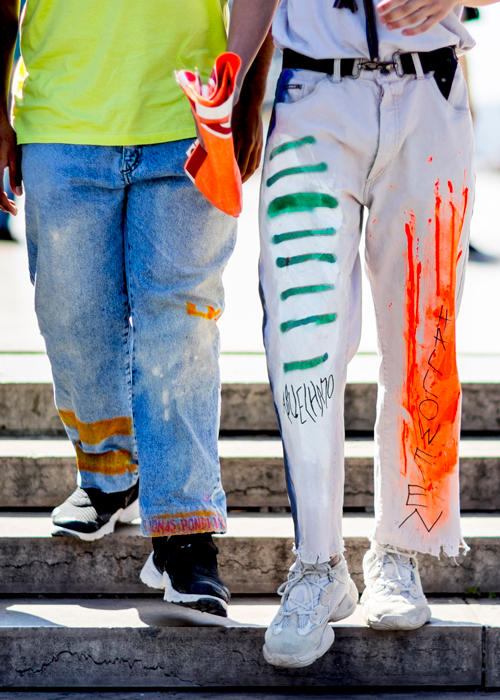 Ugly Beautiful
Ugly sneakers continue to be one of this year's key trends and hottest items. A favourite of sportswear fans, these chunky numbers can also be worn with denim. Give them a new spin with a pair of light-blue ripped jeans and a black leather jacket. Slim jeans can work, but avoid overly skinny ones so you keep the proportions in balance. If you're not the leather-jacket type, oversized sportswear or chunky knitwear like a jacket layered over a hoodie works a treat. Length-wise, go for just above the ankle with a long pair of sporty socks. Tokyo-based denim label FDMTL engineer jeans that go beyond the ebb and flow of the 'ugly beautiful' trend, whilst still nailing the look; making the brand an easy go-to for this one.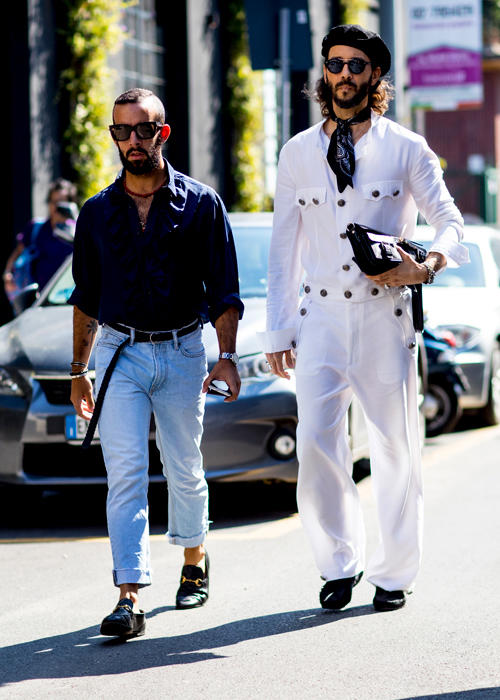 Preppy Perfection
Underlining its versatility, denim is also a great choice if you're looking for a smarter, preppier look. Pick out a pair of stonewashed jeans and match with a pair of polished loafers, a blue blazer and a crisp blue shirt, open-neck or with a tie. A slim pair of jeans is best — as for all looks, avoid the super-tight style unless you're searching for a rock & roll look. Jeans in this look should be ankle-length and shouldn't show your socks, so try a pair of no-show extra-low socks with your loafers.