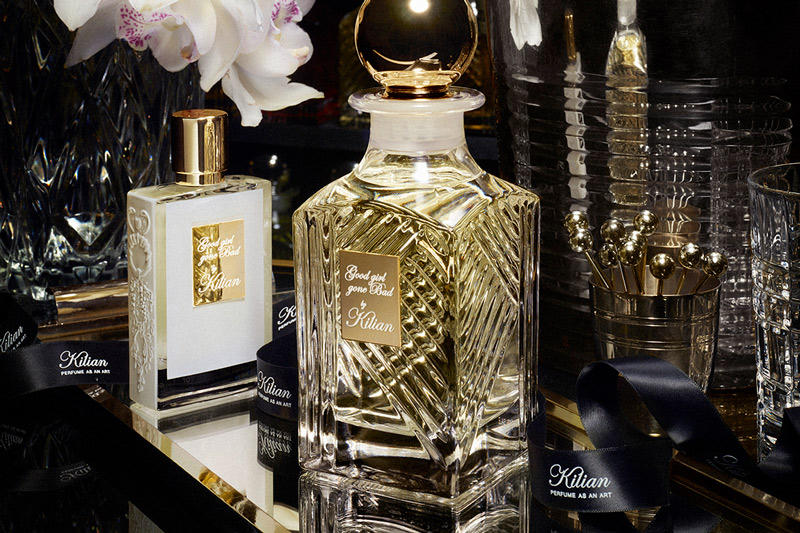 In the mood for mischief
For those who are bored of being well behaved, and need an occasion to let it all go, Good Girl Gone Bad by Kilian is a naughty but nice bouquet of florals; with orange blossom in full bloom, accompanied by osmanthus and tuberose, and finished with rose and gardenia.
For secrets and soirees
The woman wearing Frédéric Malle's Rose & Cuir is likely to be found at an undisclosed speakeasy somewhere in the depths of Paris. This mood is evoked by opening with an unadulterated rose, uncompromising and pure. At the heart of the scent is a dark leather, propped up by cedar and vetiver. Next rises the timut pepper, geranium bourbon and a note of cassis, bringing spice, freshness, and sparkling clarity to its dramatic depths.
Daydreaming of longer, warmer days
A spritz of Tom Ford's Soleil Blanc will immediately transport you to the Amalfi Coast, where cardamom and pink pepper meet pistachio and bergamot at first whiff. Ylang-ylang and jasmine are made delectable with a touch of tonka bean and coconut milk, leaving you reminiscing of the Italian sun on your skin.
A flight of fancy
Offering two sides of the same coin is Maison Francis Kurkdjian's Gentle Fluidity fragrances. The two scents share a name and ingredient list, differentiated only by a trick of capitalisation: the accent colour of the bottle (one is in gold, the other, silver) and the quantity of each scent element. The shared notes include juniper berries, nutmeg, coriander, musk, amber woods and vanilla.