DEN IM
Siki Im explores heritage and construction with the launch of DEN IM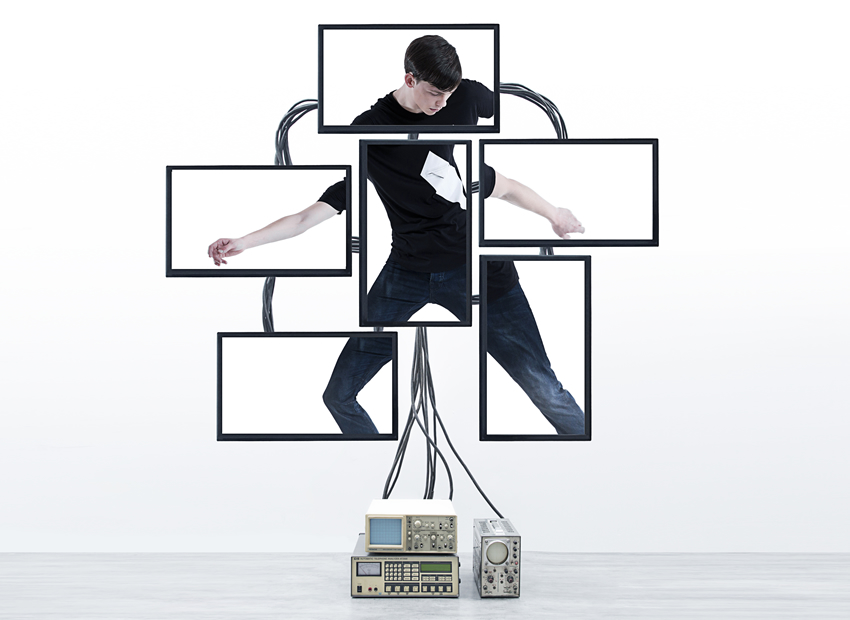 German-born designer Siki Im trained as an architect before moving into the world of fashion, honing his skills under Karl Lagerfeld and as head designer at Helmut Lang, before launching his namesake line in 2009. Refined yet industrial, the label's minimalist designs are a melding of Im's architectural way of viewing the world blended with his eclectic influences growing up during the 1990s – think skateboarding, Joy Division and Mathieu Kassovitz films. The 36-year-old, New York-based designer's latest foray sees the launch of DEN IM, a secondary line that explores utilitarian aesthetics. Departing from runway looks, the collection offers conceptual denim designs that pay homage to traditional selvedge like the 501s via classic detailing and cut-and-sew techniques. With a focus on purity and perfection, each style is minimal in silhouette and comes in a muted monochromatic colour palette that seeks to highlight the beauty in every detail.
We talked to the designer about his design manifesto, being true to yourself and happy coincidences.
Photography and Words by HYPEBEAST
Tell us a little bit about how Siki Im the brand started – how did you fall into fashion design?
SIKI IM STUDIO started with the idea of questioning the norm and what is accepted and permitted by society, be it clothing, music, furniture, or the environment. Our clothing embraces modern innovation with a respect for tradition and artisanal values. I fell into fashion in the early 1990s. Being involved in subculture – hardcore punk bands, graffiti, skateboarding, playing basketball – each genre helped me appreciate and respect different identities and taught me about style, proportions and functionality. After moving to New York City and working as an architect I felt it was time to try something new and I met my mentor David Vandewal, who is now my stylist. It was all a happy accident. I have been truly blessed.
How has your tenure with Karl Lagerfeld and as head designer at Helmut Lang helped guide your own creative process with Siki Im?
Both design houses have strong viewpoints and cultures, which were very close to mine. Both taught me how to retain integrity but also to evolve. Working closely with the commerce team also helped to give me a reality check.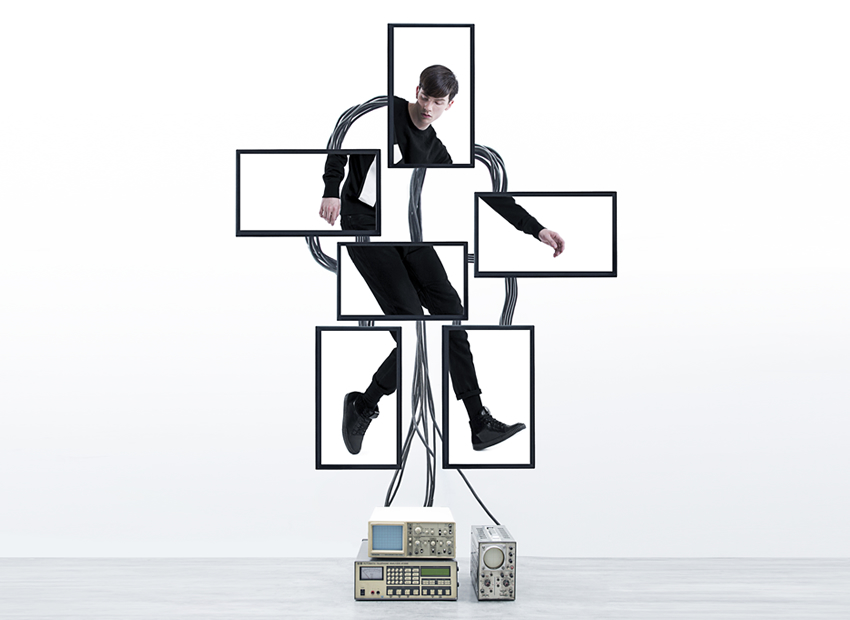 As a former architect, are there any motifs you've incorporated from your previous practice into your current design work?
For sure, I am very interested in construction and the 'make' of an item. Our garments need to not only fit well and look nice but also the interior of the garment needs to be beautiful. Moreover, I believe that architecture is not just about buildings but space, which is intangible and not visible such as political, psychological or spiritual spaces. I feel fashion is the same: it is about aspirations and dreams. Hence I don't just want to make 'nice' garments but I want the person who wears my clothes to feel something.
What are the key inspirations behind the DEN IM line?
I have a huge admiration and library of military clothes and vintage jeans. DEN IM is essentially an extension of SIKI IM. It takes utilitarian and iconic garments and modernises them with a twist for an international audience. Maybe the easiest way to describe it is: if the man wears SIKI IM during the week he wears DEN IM on weekends. But since DEN IM is iconic it can easily be mixed together. This is how I like to wear it.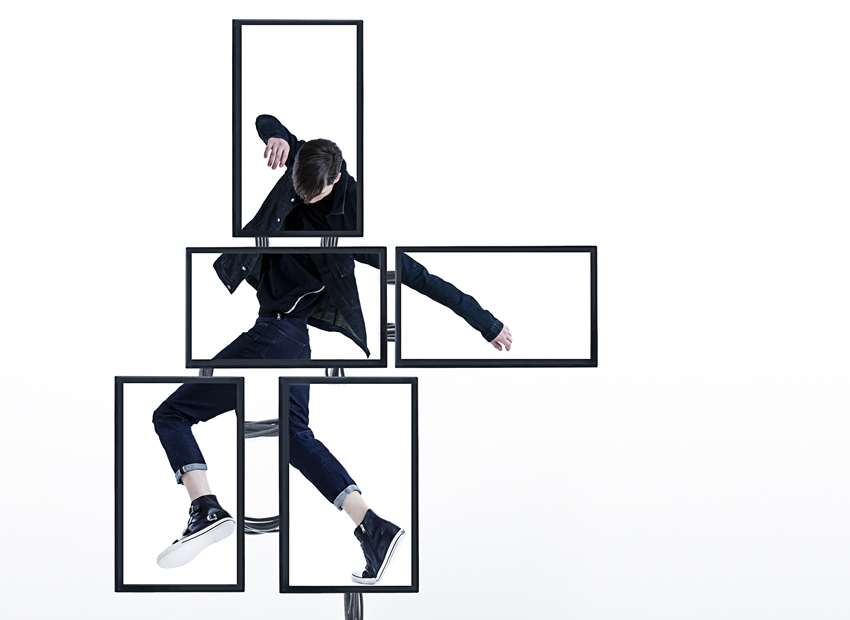 How does functionality and style coexist in your designs?
I have a huge love for military and workwear and I believe DEN IM is highly functional and ergonomic. You will find many details on each garment, such as darting, multiple pockets and vents for better movement. We also take pride in good fabrics. The jeans are entirely American: the selvedge fabric is from North Carolina and the pocketing is from Kentucky. The cotton is all from the States too and it is all made in USA.
Where do you go for visual inspiration?
It's all very personal. Maybe from my teenage years, my architecture studies, New York Times, or a good book.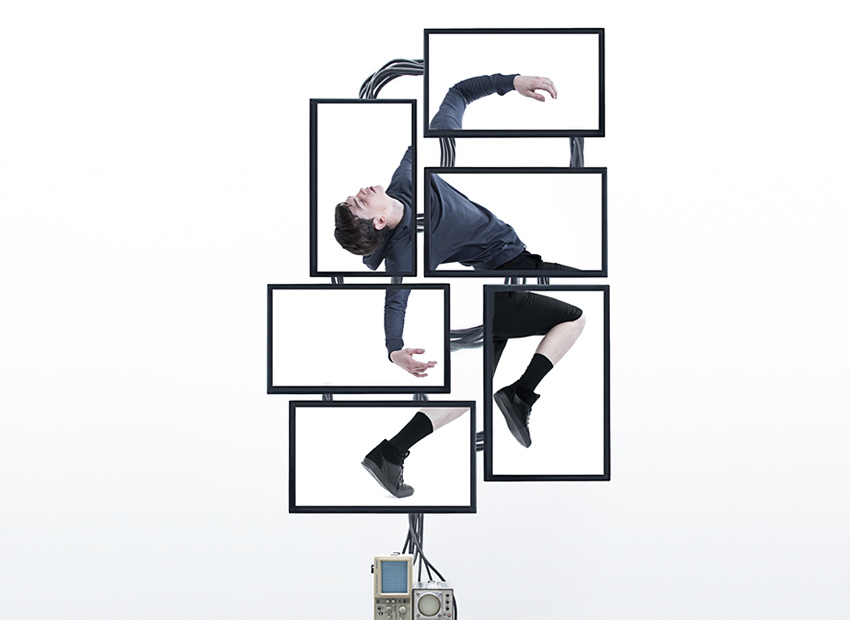 How important is it that the person wearing your clothes understands your concept or reason behind creating?
That is a good question. When you go to a museum or gallery and an artwork is speaking to you, you look at it, you wrestle with it and maybe you feel you understand it. Then you read the description or just the title and suddenly there is this "Aha" moment that reinforces your early perception.
You've mentioned a desire to keep the label very small and precise without a lot of volume. How do you balance longevity and growth as a brand while upholding these values?
Size and precision is very relative, but you should walk before you run. Big brands and fast retailers are doing a better job these days but not everyone wants to look generic. In my opinion longevity can exist when you keep following your original vision and keep true to the reasons why you started.