3 designer kicks set to impress streetwear hounds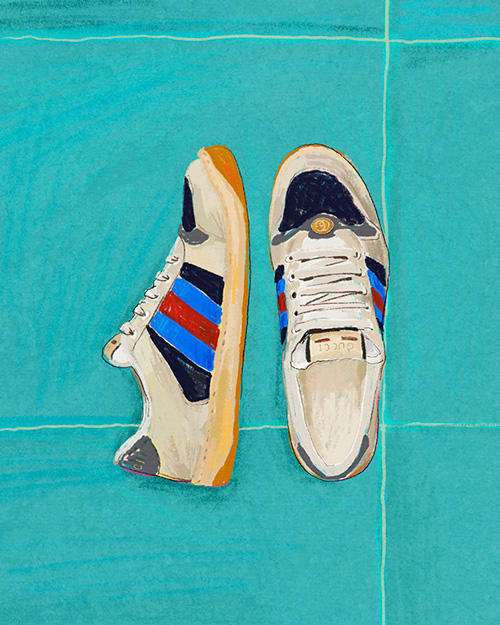 An abundance of designers are feeling partial to 70s references this season, and Alessandro Michele is no exception. While Gucci's entire offering draws reference from the era's vintage sportswear aesthetic, it's the brand's Screener sneakers that really shine: think retro shapes, muted tones and distressed finishings.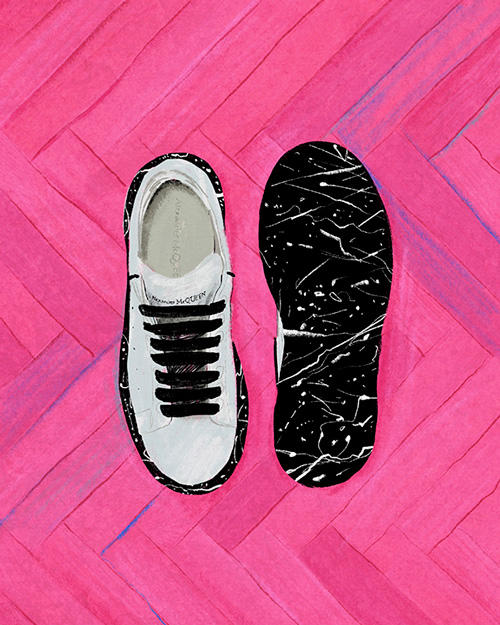 Alexander McQueen's signature oversized soles get overhauled with a new paint job — this time a smattering of ivory paint against a black backdrop. Sleek and statement, but still versatile enough to pair with pretty much everything in your wardrobe, this pair is a no-brainer when it comes to scoring an easy fashion win.