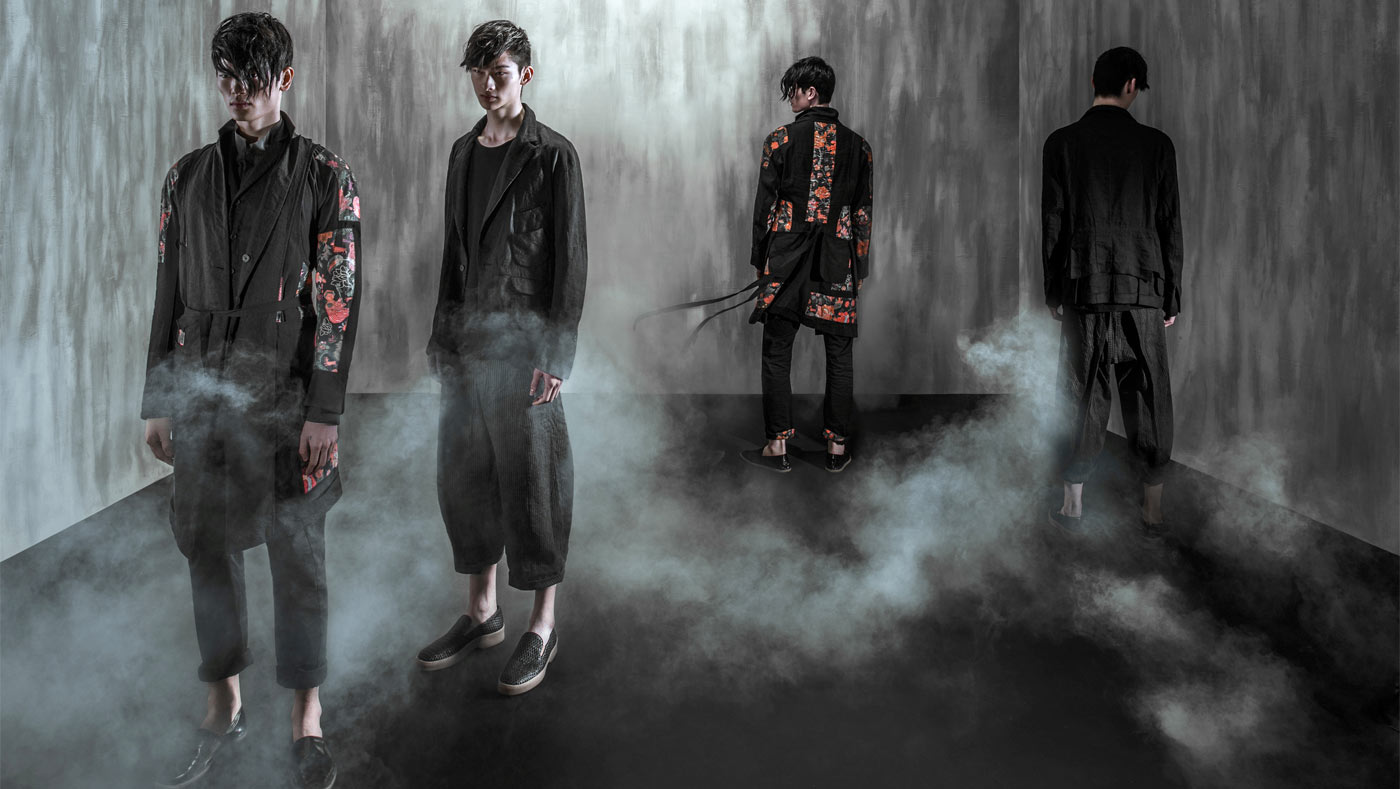 Created in China Ziggy Chen

CREDITS
PhotographyRicky Lo
StylingMariane Chan
Make upWil Wu
Hair StylingSeifert Cheung
ModelsTom Wang and Allen Y.
Discover century-old inspired silhouettes in an exclusive capsule collection from the Shanghai-based designer
Armed with a passion for combining the old with the new and a distinct eye for reviving historical elements, Shanghai-based designer Ziggy Chen established his eponymous label in 2012. As part of our 'Created in China' programme, in which we nurture and champion new and emerging talent from the region, Lane Crawford presents an exclusive capsule collection that debuts Chen's use of print on century-old Chinese and European silhouettes.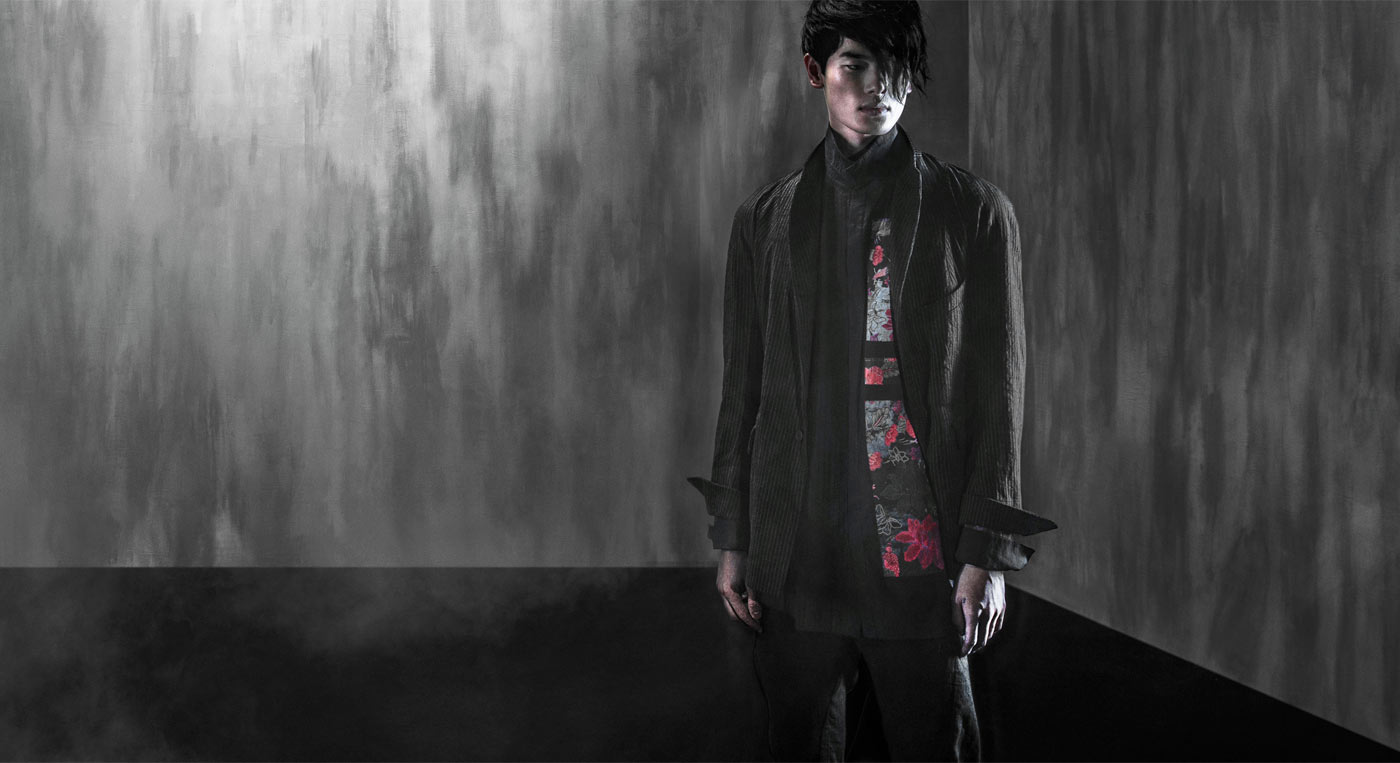 How did the line come about?
I started studying fashion design in the early 1990s but after graduating, I began working in the industry not as a designer, but as a manager. Just after 2012, after 20 years in the business, I had a close friend who encouraged me to share my dreams and inspired me to follow my passion. It originally started as a hobby so I wasn't scared to jump into it – I just wanted to enjoy myself and have fun. It was interesting to essentially re-study design. For me, I rediscovered my passion.
Describe the Ziggy Chen Man
When I first started, I just designed for myself, for fun. As I designed, I thought about a group of people who share the same aesthetic and mood through the clothes. So it's not really for a specific man, but for a group of people. The clothes are very organic and all the techniques used – from the choice of fabric to the patterns and cutting – come from the idea of being natural so that it flows with your body. Rather than creating clothes that make you feel like someone else – for example, when you wear something and you immediately feel like you're a different person – I want the clothes to feel like a part of you.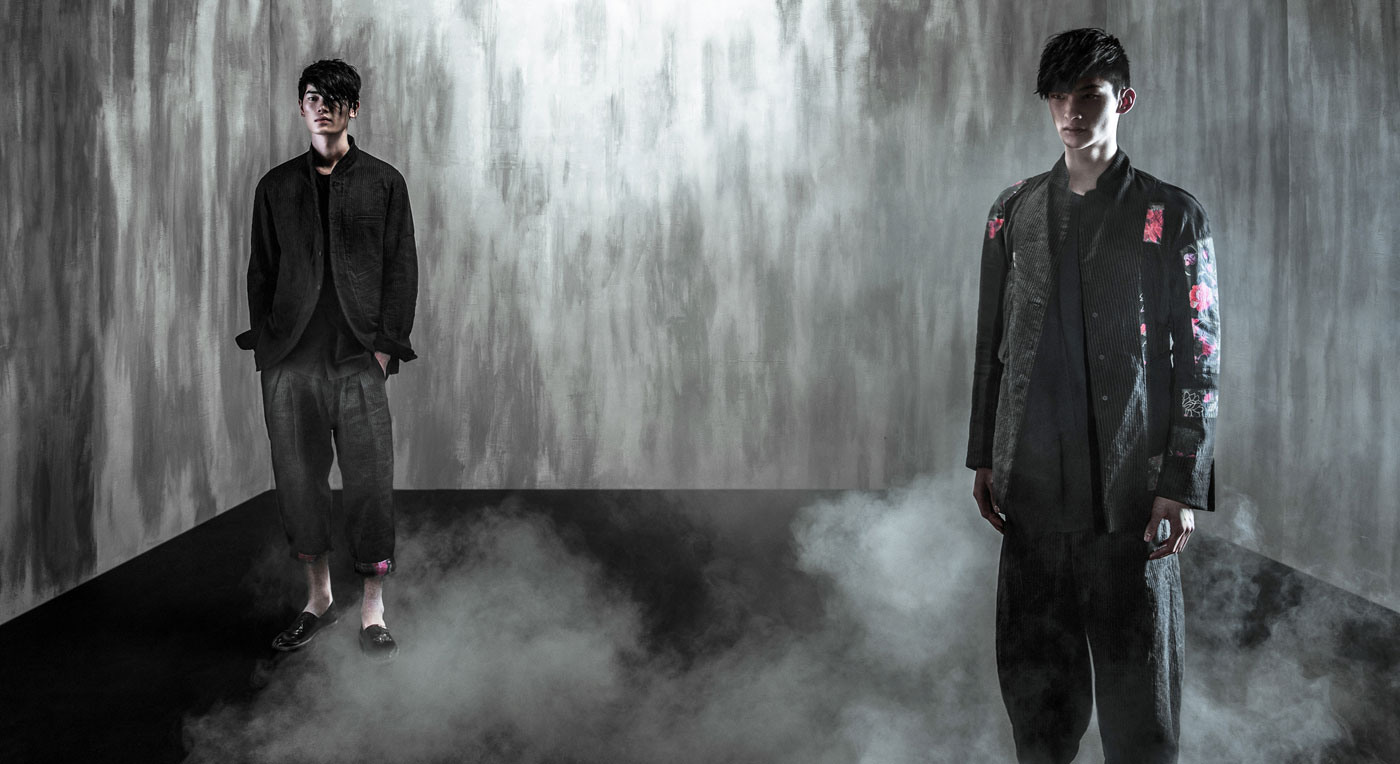 What is the inspiration for the special collection?
I knew I wanted to do something new and different that we hadn't tried before. I wanted to continue with the brand's key ethos, which is to create a contrast of different things, of opposite forces colliding. For the shapes and cutting of the jacket, I had been studying European garments from the 17th- and 18th-century and at the same time, Chinese garments from the same era. I had been trying to combine these elements together to create something new. This is also something that I am very passionate about and is key to the design process.
For this project, we wanted to add something that doesn't exist in the normal collections. I thought it would be interesting to do something we've never done before – print. I had never done print before, but the way we treated the print had to feel Ziggy Chen. This is why the print is invisible. Part of it was inspired from a 17th-century book on Indian textile which I found buried in my bookshelf at home, and another part of it was inspired by some Indonesian cloth that I found.
Is there a specific piece from the collection that epitomises the Ziggy Chen aesthetic?
The jacket is the signature piece. I spent a lot of time studying and experimenting with blazers and this item is the soul of Ziggy Chen.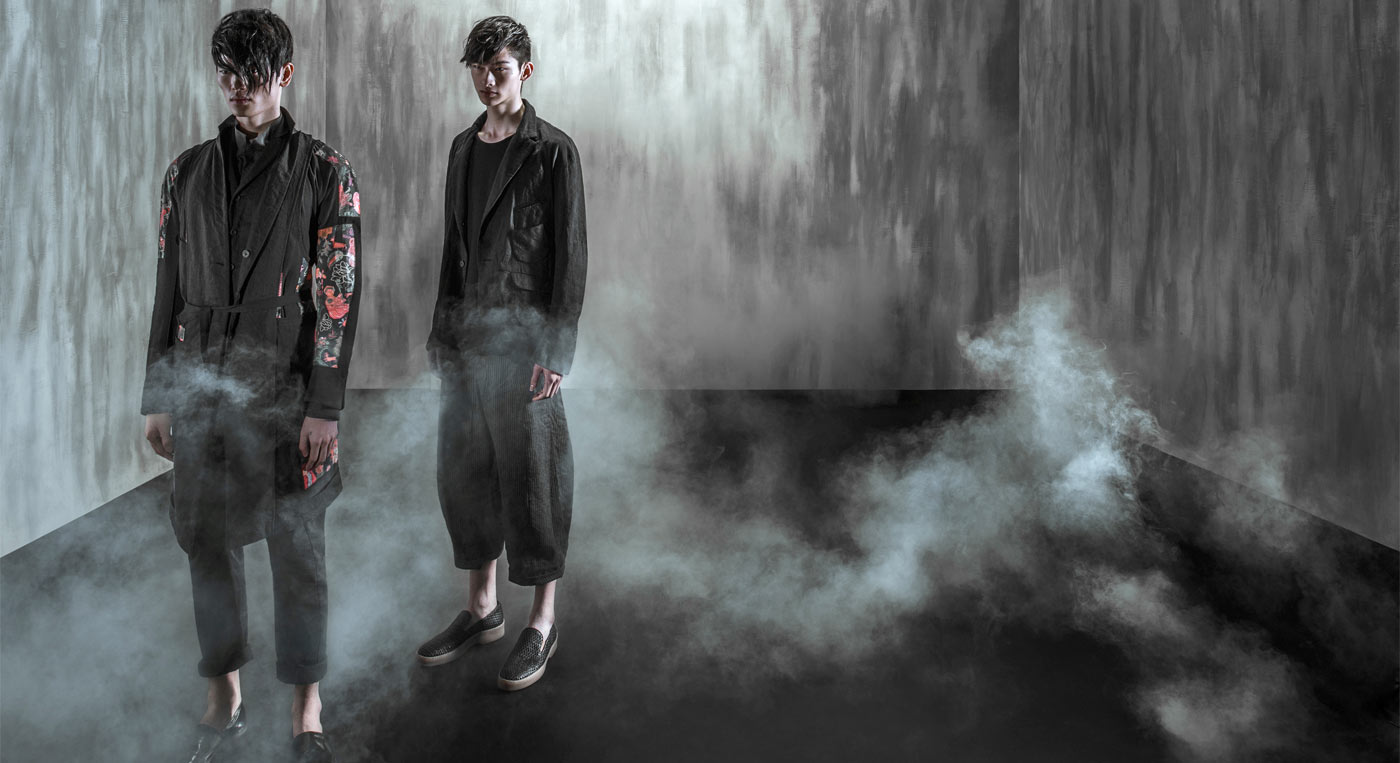 How influential are Chinese culture and your Chinese roots on your designs?
Very influential. Sometimes I think I'm not influenced at all but I am because I was born in this country so I can't deny it. It is not so much about an era or historical time because Chinese culture is everywhere.
How do your designs combine traditional Chinese clothing with Western influences?
The whole brand has been a process of trial and error, to make these different elements work together. Sometimes I wear Chinese pieces from 100 years ago that are impossible to wear in this day and time. I try to transfer the experience I have of wearing these pieces into the clothes that I design. The lines from these old garments are so unique and different to what you see today. I still find elegance in those clothes and that elegance belongs to China.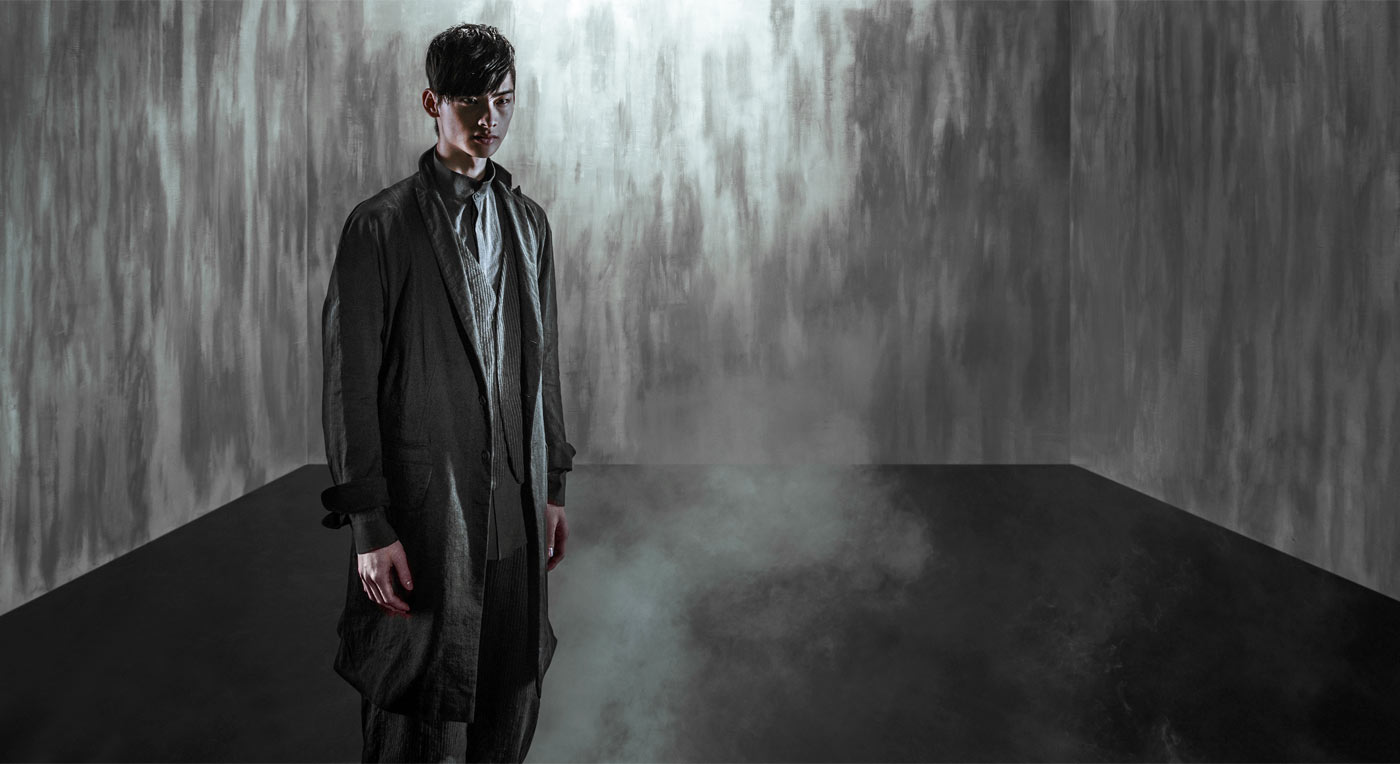 Can you talk about your design process?
The first thing is the concept and this never changes. The brand is always about contrasts and experiments. When I start a new collection, I begin with fabric. I try to find a new feeling to a textile and then work on two main parts: 1) How to elaborate on the main concept and at the same time how to incorporate a new idea. 2) How to combine these elements from old and new. I am very inspired by fabric and I like to recreate old fabrics that you can't find now. For example, I recently developed a new fabric based on a piece from the 1990s.
Can you describe the challenges and opportunities of being an emerging designer in today's creative landscape?
The time right now is a good one for me and for my contemporaries. When I first graduated, it was impossible for people to understand and accept my point of view. But the market is different now, it is more mature and people are exposed to different ideas. What I wouldn't have been able to do 20 years ago, I can do now. The market now is more open and now I can do what I intended to.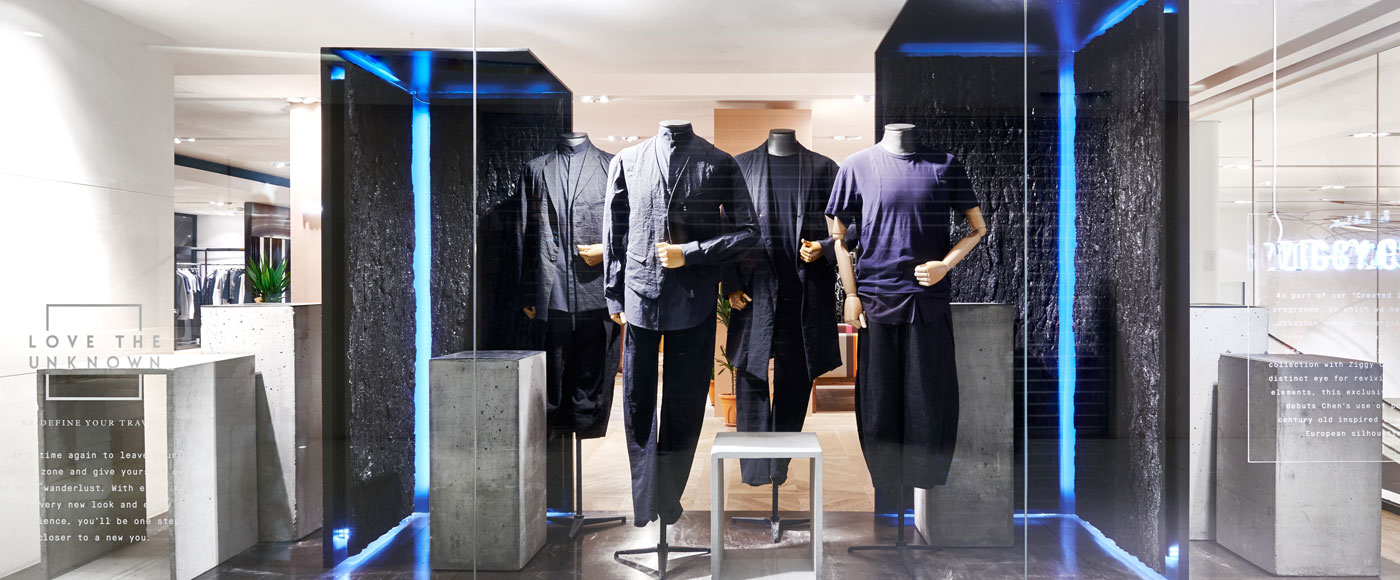 In Store Setup