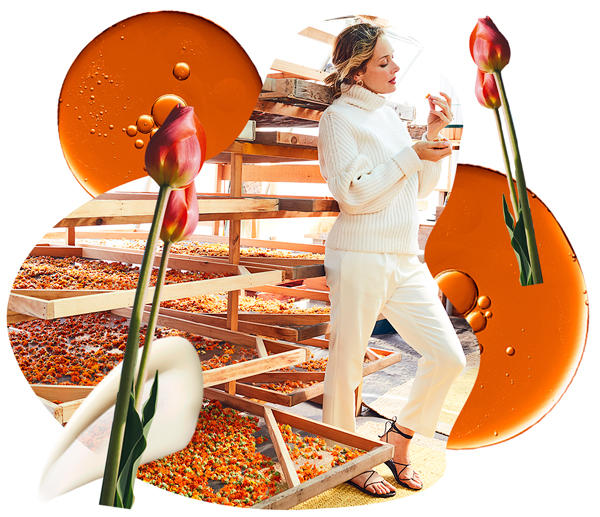 Clean, sustainable beauty is the buzz these days, but that wasn't the case when Tata Harper founded her eponymous beauty brand. Trained as an industrial engineer, Harper was a products junkie, but her involvement in the beauty industry had long been as a customer, rather than a creator — until her stepfather was diagnosed with cancer, launching her on a path to discovering how relatively simply lifestyle choices could impact the disease. As doctors advised her stepfather to switch up his grooming routine to incorporate all-natural and organic products, the wheels in Harper's head began to turn — before long, a beauty brand was born.
Harper was constantly coming across gaps in the market for sophisticated, multi-ingredient natural formulas, and addressed them with a simple philosophy: why concentrate on one or two active ingredients when nature is so very bountiful? Her products are created from high-potency botanicals, and lots of them, with plenty of accountability — use the code on any product and you can find just when it was mixed and by whom using the Tata Harper website.
Harper also ends the misconception that natural means weak. Fan favourites include the Resurfacing Mask, an instant-glow product that cleans and clears pores with BHAs from white willow bark and pomegranate enzymes; a Retinoic Nutrient Face Oil that's a whopping 37% rosehip oil and fights ageing like nobody's business; and a Regenerating Cleanser with both physical and chemical exfoliating properties, as well as an olive oil liquid crystal complex to hydrate as you clean. They're every bit as potent as any nasty chemicals you've used — and thanks to an in-house production line and sustainable packaging, they're good for the earth too.