Brilliant Basics Every woman needs a strong foundation. Build it with

the best basics.
Every year needs a refresh on the essentials in a wardrobe – those pieces that you come to time and time again to bring together an outfit. There's nothing more satisfying than a fresh white shirt, an updated pair of denims or a supple cotton tee. We live in them and now's the time to live better in them.
We invite three Hong Kong influencers to show you how they wear their must-have wardrobe essential.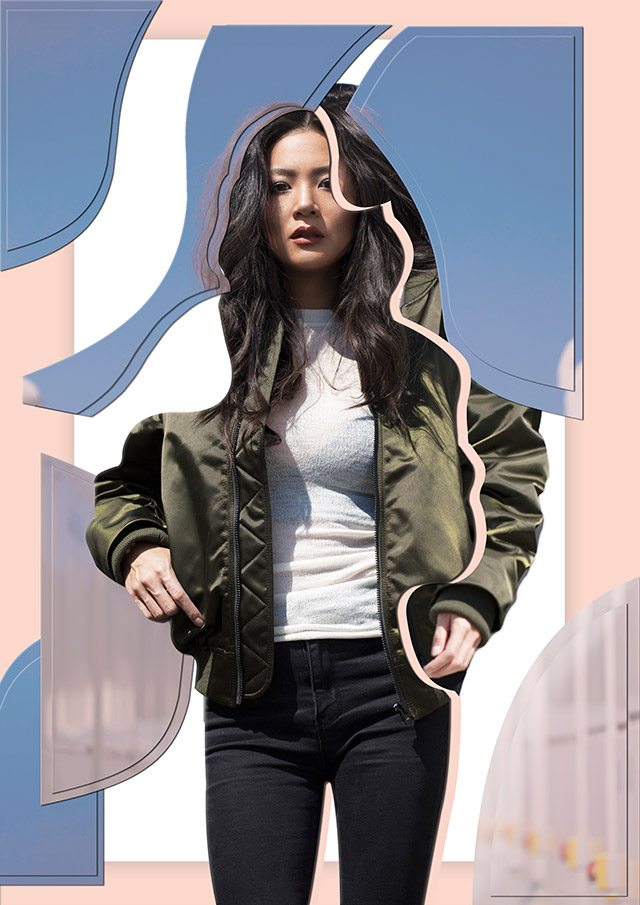 The Bomber Jacket
"This Acne bomber jacket is versatile and requires little styling effort to go from day to night, which is perfect for my spontaneous freelance lifestyle. The bomber style is casual enough as a daytime jacket while the satin material glistens at night." – Alana Tsui / @jamaica_asthma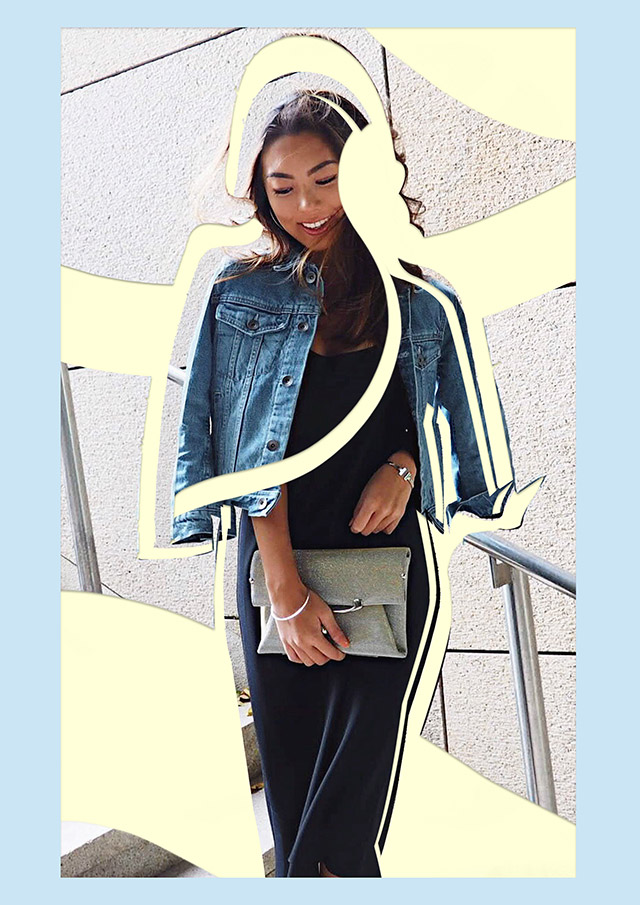 The Slip Dress
"When I say I'm 'dressing up', I really just mean adding a touch of sparkle to my otherwise simple (and mostly black) outfits. When you're constantly on the go and juggling different appointments on top of having a 9-6 office job like me, a simple black dress is a fashion blessing. It's endlessly versatile in terms of how you can style it, and you can create and morph looks from casual to sophisticated by so much as accessorising with a few pieces of jewellery or the right bag." – Ellie Furuya / @furellie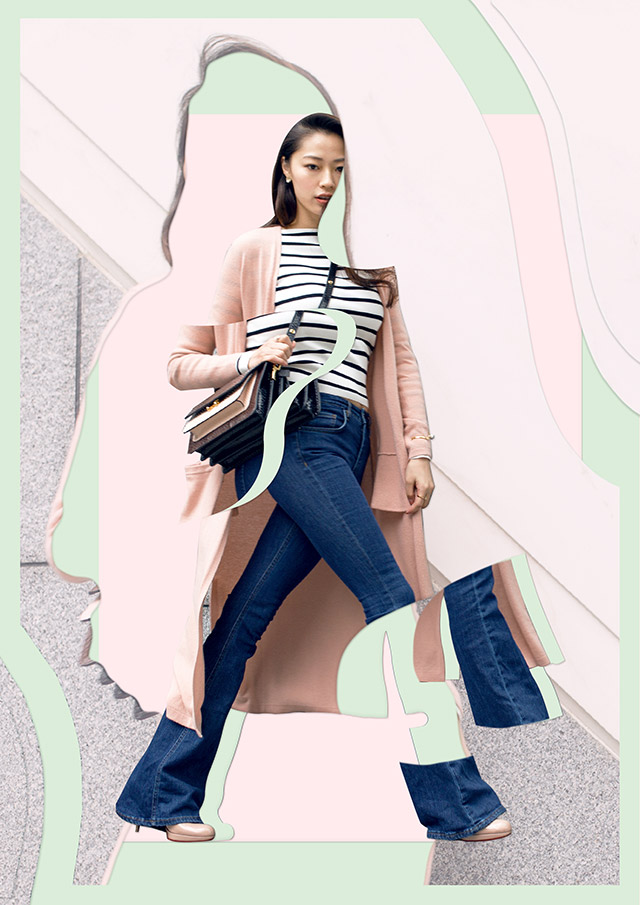 The Long-line Cardigan
"My fashion resolution this season is to elongate my frame and this long-line cardigan is perfect for that. For me, pastel pink is also always on trend and is the perfect addition to any transitional look." – Vincci Yang / @vincci_yang