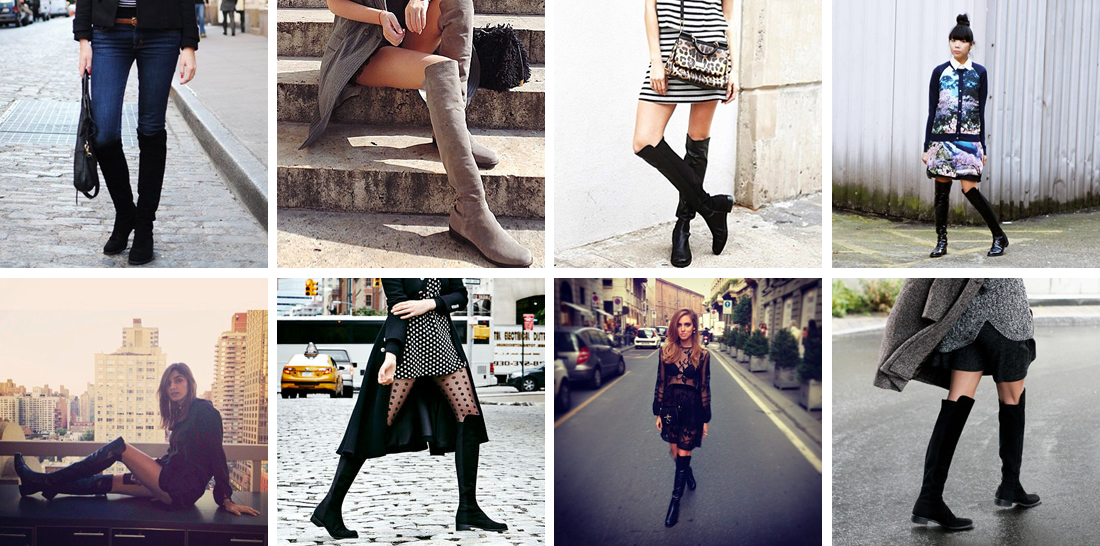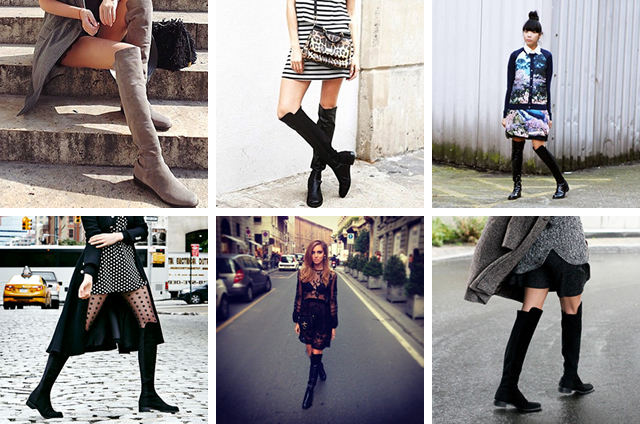 Blitz x Stuart Weitzman Presents
Gallery
50/50
A favourite of women across the globe, Stuart Weitzman's shoes are as much about luxury and uncompromising craftsmanship, as making women smile. The designer's 50/50 boot has become a street-style icon in its own right. Worn by the likes of Angelina Jolie, Olivia Palermo and Miranda Kerr and this season, celebrated in an iconic shoot with Gisele, the over-the-knee boot is the new-season must-have. BLITZ has given the style a point of view by asking three designers to present their interpretation of the classic style. In this exclusive collaboration, the boot is given a new edition, each with distinct aesthetics from American high-fashion costume jewellery brand Erickson Beamon; London-based Chinese womenswear designer Huishan Zhang and urban street-style label KTZ.
Show us your 50/50 bootArtist CollaboratorsShop the 50/50 Boot
Share
Show us your 50/50 boot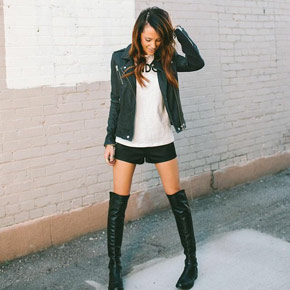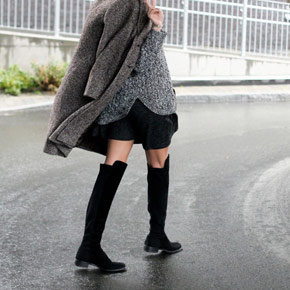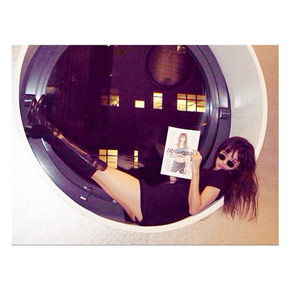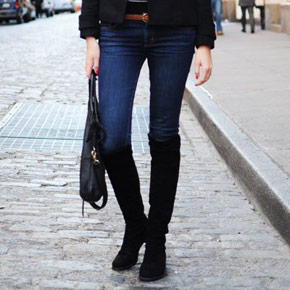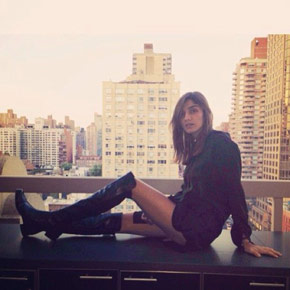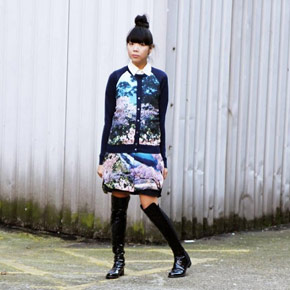 For a chance to win a pair of Stuart Weitzman 50/50 boots, follow @LaneCrawford on Instagram from October 11 to October 31, and post a photo with the hashtag #My5050style that best captures you in your Stuart Weitzman 50/50 boots.
There will be one winner chosen each week.
Artist Collaborators
Created exclusively for BLITZ, the designers' interpretation of the boot will be featured in a travelling BLITZ pop-up called Gallery 50/50, which will also showcase an extensive range of colours and styles of the iconic shoe.
KTZ
Behind the Brand
What began as a hybrid music and fashion store in Greek Street, London in 1996, has now become a cult phenomenon. Borne under the creative direction of Marjan Pejoski and management of Sasko Bezovski, KTZ is more than just another fashion label; it is a platform for creative culture, showcasing cutting-edge designers with raw energy and contemporary urban edge.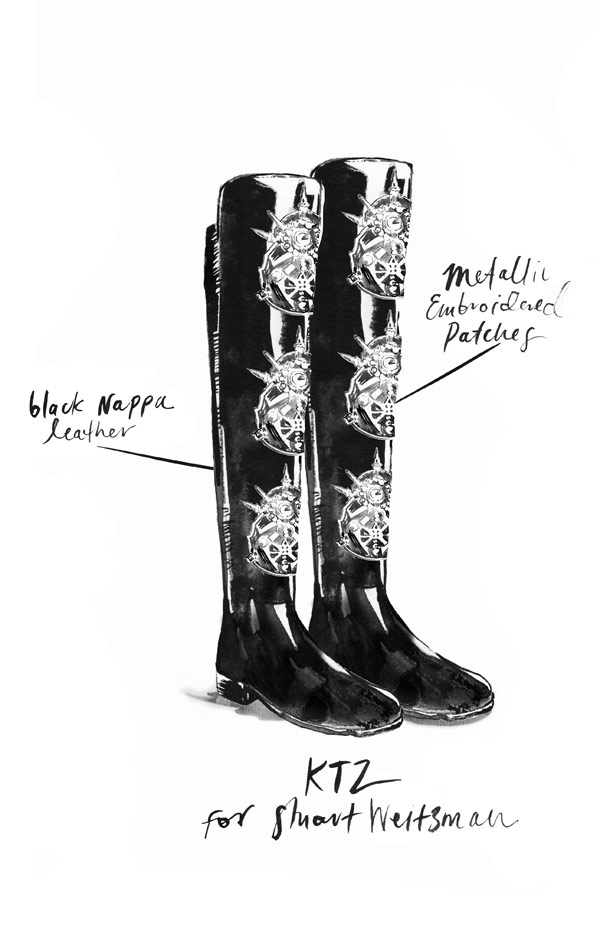 The Boot
A dynamic combination of contrasting elements, KTZ's 5050 boot features the London label's signature metallic patches in a winning combination of luxury, tradition and street style.
For order enquiries, please contact Customer Care at +852 2118 2288
Huishan Zhang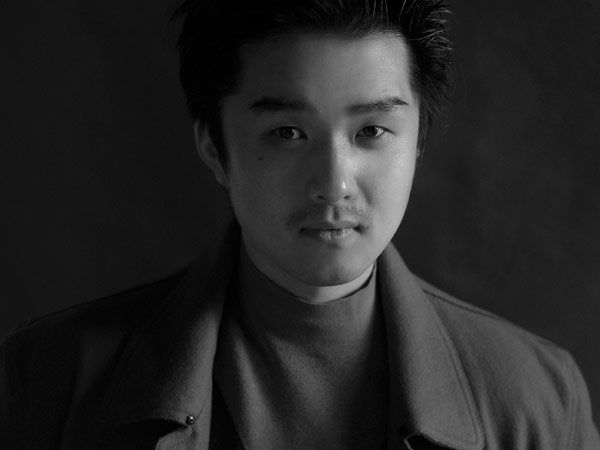 Behind the Brand
London-based Chinese designer Huishan studied at the prestigious art college Central Saint Martins, where he was handpicked by Dephine Arnault to spend his third year working in the House of Dior in Paris. His romantic signature style fuses Eastern heritage with Western influences, embodying a sophisticated and ageless philosophy with strong lines, luxurious details and directional designs.
The Boot
Taking inspiration from the floral motifs found on traditional Chinese vases, Huishan uses the artisanal winter florals from his Autumn Winter 2014 collection to create a fluid, luxurious embellishment to complement the 5050 boot's clean lines.
For order enquiries, please contact Customer Care at +852 2118 2288
Erickson Beamon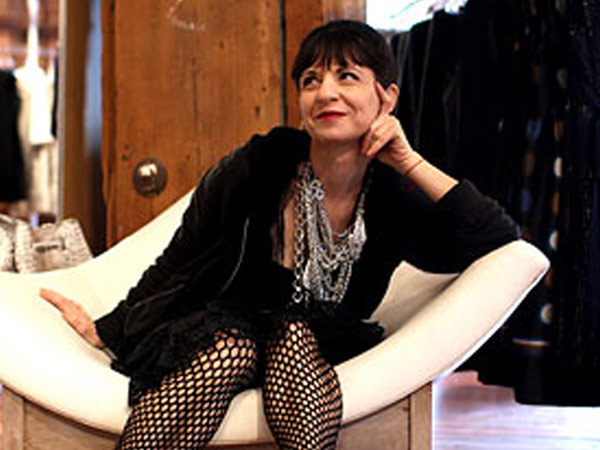 Behind the Brand
As the pioneer of high-fashion statement jewellery, Erickson Beamon is known for its collection of vintage-inspired jewellery adorned with beautiful crystals and delicate stones. The label is a long-time staple of the fashion in-crowd and has continued to be at the forefront of original jewellery design for over 30 years.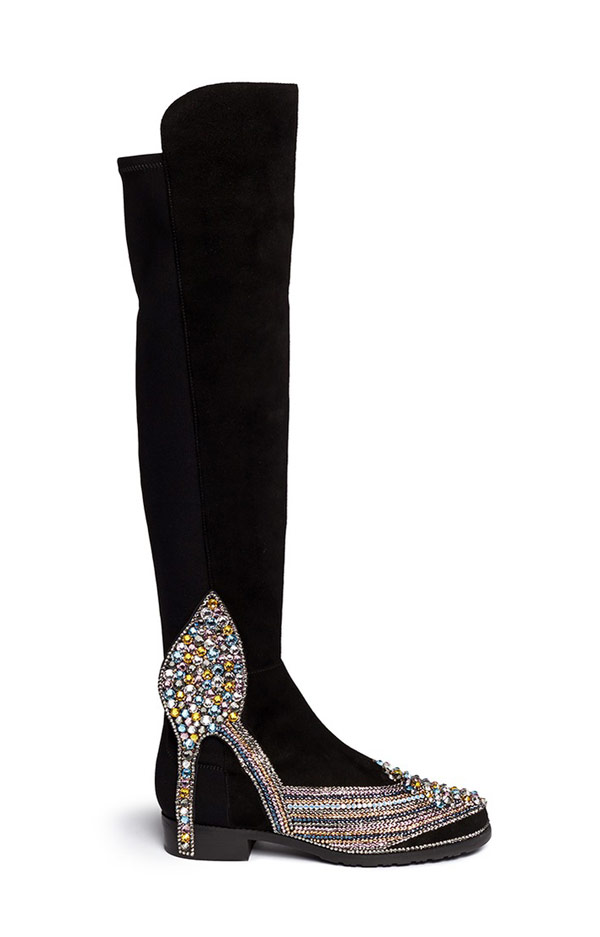 The Boot
The Erickson Beamon boot features a trompe-l'oeil high-heel pump beaded and stoned by hand in the atelier, true to the codes of the jewellery house.
For order enquiries, please contact Customer Care at +852 2118 2288