Celebrating 165 Discover the new visionaries
BENWU Studio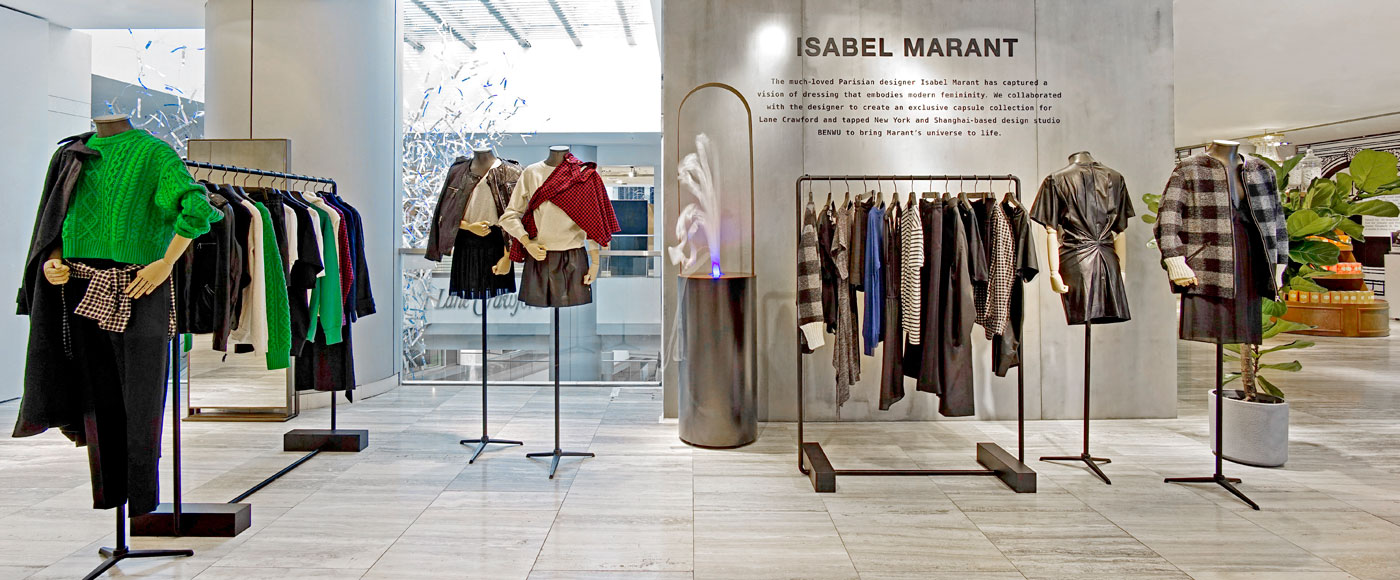 In celebration of Lane Crawford's 165th anniversary, we introduced New York and Shanghai-based design studio BENWU with the Parisian designer Isabel Marant in an exclusive collaboration and a visionary in store pop-up space.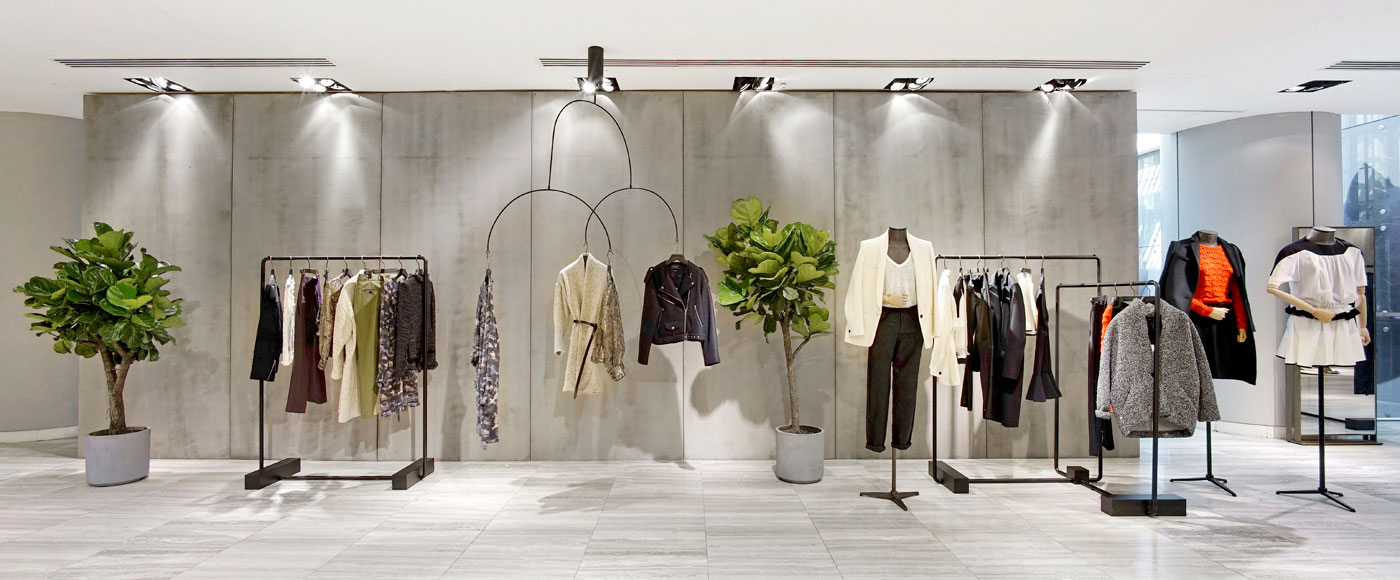 Lifelong friends Hongchao Wang and Peng You founded BENWU in 2011, after a serendipitous meeting at a product design fair inspired them to start their own firm. They believe that "good conceptual thinking can be applied to anything", and take on demanding creative projects that span experimental to commercial design with a playful and uncompromising attitude.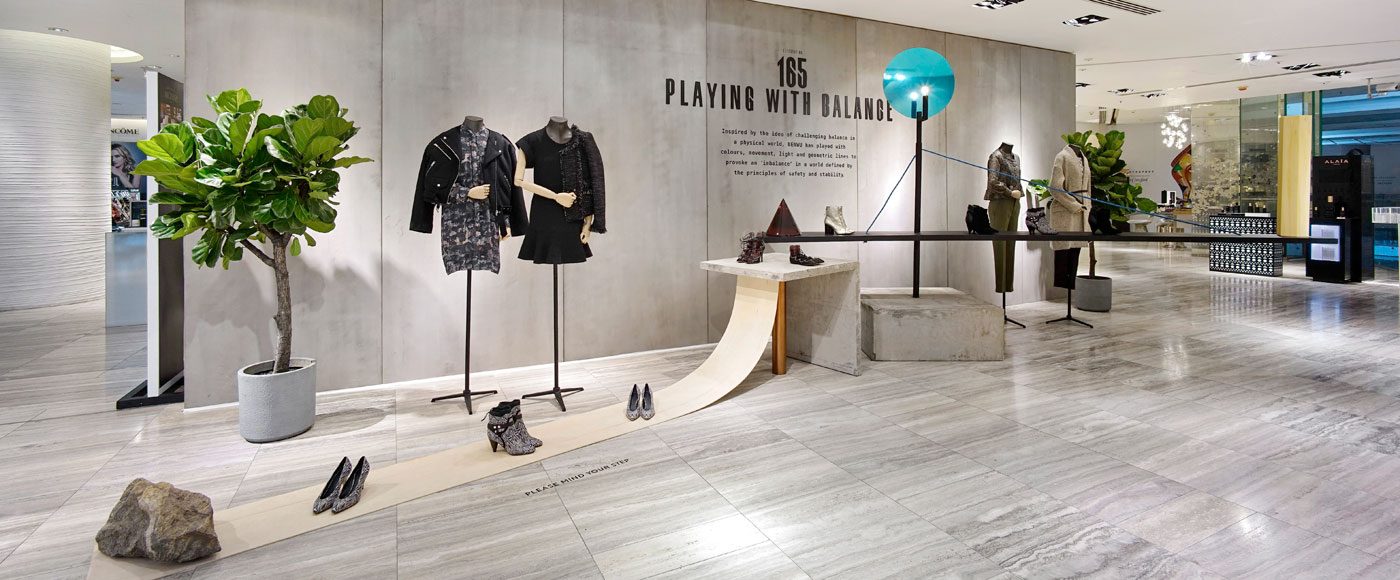 Fascinated by "rethinking about the surrounding objects in our daily lives", the designers have made an installation that explores the distinction between balance and imbalance and the risk of instability within.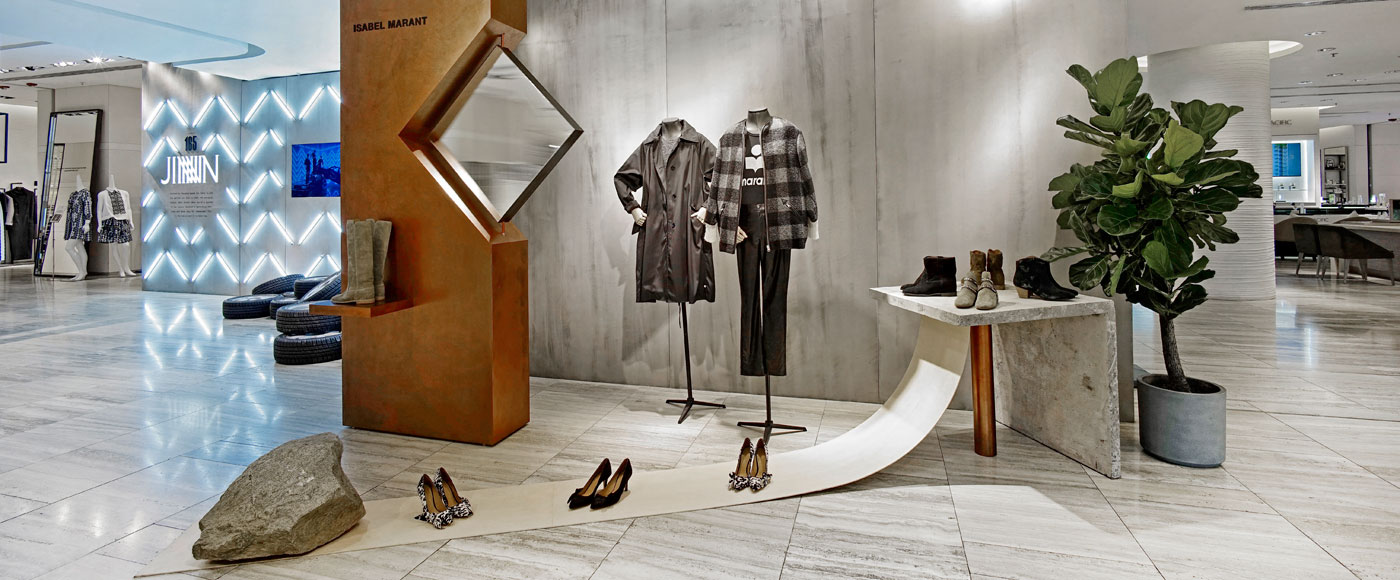 "Nothing is considered independently from its environment," says You. BENWU's suspended kinetic sculptures stir up a dynamic interaction with the space and with one another. Lines, geometric forms, proportions, colours and materials in the design engage the senses and challenge our perception of balance. With Marant's new-season collection embedded into the project, the installation exudes a sense of equilibrium and harmony.