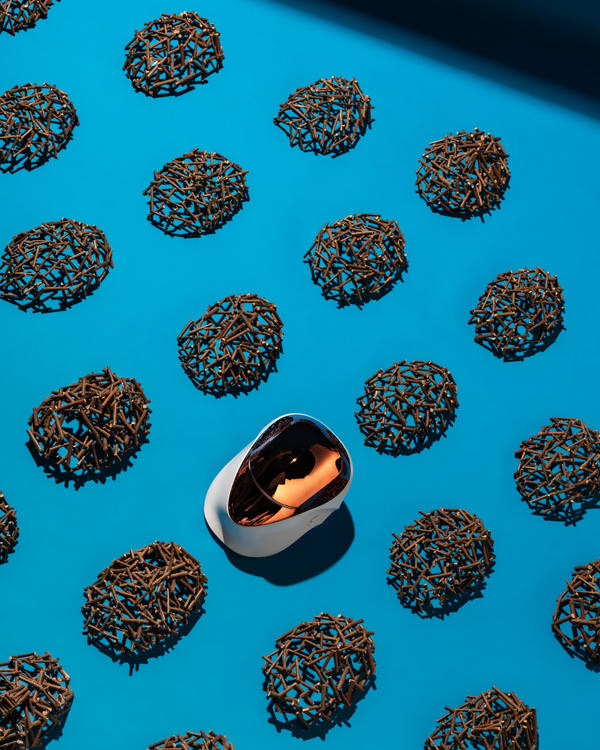 Exfoliate
The cardinal rule of masking is to make sure your pores are clean and ready to receive the potent and bountiful ingredients of the mask. If possible, do your masking after a steam or a shower so that the pores are open. Unless you are planning to do an exfoliating mask (in which case just start with a good cleanse), use a physical exfoliant or a chemical one, which typically uses enzymes such as those from fruit acids to gently remove impurities without the beads that can cause microtears in the skin if you're a little too aggressive.
Zone In
Multi-masking is the practice of using different masks on different parts of your face as necessary. For most people, this could consist of a deep-cleansing treatment for the T-zone, a soothing or hydrating mask for the cheeks and chin, and something that lifts for the under-eye area. Multi-masking is great for the time-pressed, and has a fantastic face-priming effect so that your T-zone is mattified and the rest of your face is glowing before make-up goes on.
Layering
If you have time on your hands, mask layering is the way to go. While some advocate direct layering – that is, applying one mask directly over another to create an occlusive layer that helps the formula penetrate deeper – we prefer the one-after-another method, which ensures that no one mask gives any less love to the skin. Our favourite combination begins with a deep-cleansing mask, is followed by a sheet mask (pick your poison: brightening, firming, soothing, etc) and ends with a leave-on sleeping mask that continues to hydrate through the night.
Know Your Textures
Whether you are layering masks or just shopping for sheets, it pays to know about texture. In fact, even when it comes to your regular skincare routine, this is an important rule: always apply products in an order based on texture, starting with the thinnest formula and ending with the thickest. And when it comes to sheets, not all are created alike. Cotton is the standard, but there's also hydrogel which cools and hydrates; biocellulose, which is not only hydrophilic, but hugs the skin at every point; and fun tricks like foil, which usually sits atop a cotton layer to stop ingredients from evaporating.
Go Alternative
If you have 15 minutes to spare, there's no reason that you have to devote that time to a traditional sheet mask. LED (light-emitting diode) masks are winning over fans everywhere for their ability to help ingredients penetrate more effectively, while reusable silicone masks can be strapped on for a similar effect.