BEAUTY HEROES: BEN GORHAM
Meet the creator of cool luxury lifestyle brand Byredo
With branding so understated, you need to have experienced Byredo personally to understand its allure. But just a whiff of one of its clean, sophisticated scents is all it takes to get hooked; whether it's the pine-accented Gypsy Water, which "evokes the fever of gypsy nights spent in the forest", or the sensual, spiritual Oud Immortel, a cocktail of cardamom, incense, papyrus, moss and tobacco leaves.

It's probably unsurprising that Byredo's founder, Ben Gorham, has something of an exotic background; being the child of an Indian mother and Canadian father, who spent time in Toronto, New York and Stockholm before launching his brand in Sweden, and growing it to include home fragrances, eyewear, homewares and leather goods. Here, he shares some of the secrets that make Byredo such an insider's darling.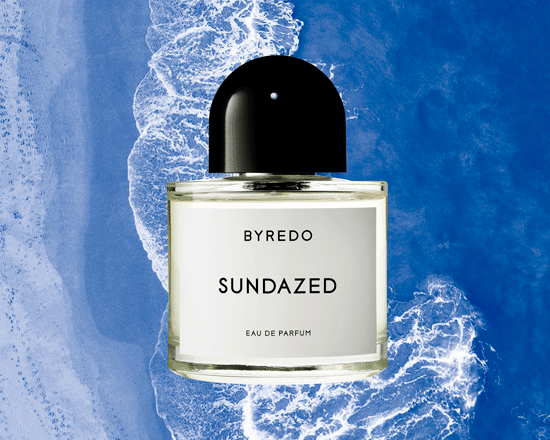 What sets a Byredo scent apart from others?

When I come up with scents for Byredo I try to create a smell that works for me first. And then, in a second step, I try to have them tap into what I call the "collective memory" by telling a story that serves as a touchpoint.
Byredo is known for its unusual scent names. What inspires them?

When I founded Byredo, the idea was to translate memories into smells. All my inspirations for creating a perfume are connected to personal memories. Places from my childhood, specific moments of my life. I then work closely with the perfumer to translate my ideas into a fragrance.
What's your own favourite day-to-day scent?

I like Palermo a lot — it's a soft fragrance that I could wear. It smells of grapefruit, bergamot and lime, with lots of musky notes. I like the fact that it's so simple and elegant at the same time.
Share something cool you've learned about using scents. In the old industry, there are a lot of pedigrees with rules of what to do and what not to do. But Byredo is a really kind of inclusive idea, and because smell is so subjective, I think there's no perfect way to apply fragrance.
TALK TO OUR BEAUTY ADVISORS
Make an appointment with our experts to enjoy exploring the latest in beauty and skincare, either as a one–off consult or a regular date.
Feel free to book via our Customer Care team seven days a week. Get in touch at customercare@lanecrawford.com or call +852 2118 2288 (Hong Kong SAR), 400 120 1483 (China).