An Understated Affair

In conversation with esteemed designer André Fu
If anyone knows how to outfit a room for guests, it's Hong Kong-based designer André Fu, who rose to acclaim for his design of The Upper House in Hong Kong and has since created the interiors of some of the world's most luxurious hotels and restaurants.
Also an experienced product designer, Fu has collaborated with artisans around the world. Now, he brings his signature 'relaxed luxury' aesthetic to an exclusive homeware collection for Lane Crawford Hong Kong, Shanghai and Beijing.
The oh-so-chic homeware and accessories encapsulate key elements of his style, and are inspired by his own experiences of hospitality. We asked Fu to share with us some personal insights and, in the spirit of festive celebrations, how he'll be ringing in The Year of the Pig.
Lane Crawford: What is the story behind the collection, and do you have a favourite piece?
André Fu: The collection encompasses 150 items designed to decorate every room of the home with understated elegance that can provoke emotions. It features two design languages: 'artisan artistry', inspired by artistic expression; and 'vintage modern', a range inspired by the geometric patterns typically featured in 1960s modernist architecture.
One of my favourite pieces is the Interlock screen, a hand-crafted screen that incorporates authentic invisible joints and a rhythmic pattern of timber fins.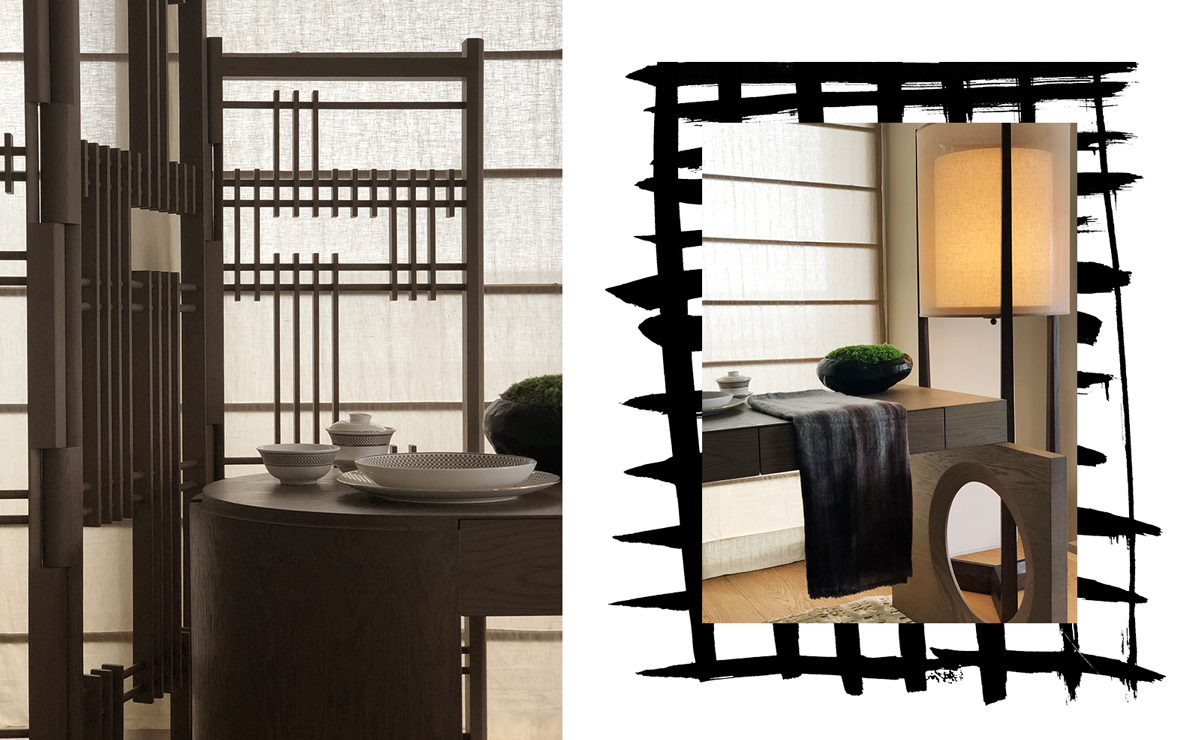 You've said that the collection celebrates your experience of the world of hospitality. How do you hope the collection will reflect that in people's homes?
I believe the essence of hospitality revolves around the creation of experiences. When people host guests at their homes, I hope the pieces contribute to their experience and act as a backdrop to a celebratory moment or simply integrate into people's everyday lives.
The collection includes dinnerware, which brings Chinese New Year gatherings to mind. How do you celebrate this special time?
To me, Chinese New Year is about spending quality time with family and celebrating Chinese traditions. On New Year's Day, I usually visit my parents' home and present them with authentic Pu-erh tea, garnished with red dates; it's part of our annual ritual.