The Toast of the Art World

LA-based artist Michelle Jane Lee shares her Creative Call Out experience
What has been your most memorable experience of the process?
I was lucky enough to have a personal studio visit by Stinger Wong, Creative Director of Lane Crawford. We hit it off immediately and I remember so vividly his warmth, enthusiasm and love of art. He was really excited about my work, and art in general, I felt giddy and happy to talk to him! After speaking to him, it was obvious that art and artists were built into Lane Crawford's brand ethos and philosophy. Art wasn't just used to decorate the retail space but was an integral as the brands and designers they worked with. This made a really big impact on me, I immediately knew I'd love any chance to work with Stinger and Lane Crawford. I knew they trusted my artistic voice and would support my creative vision.
What was your reaction when you were selected as a finalist? How did you celebrate?
I was absolutely ecstatic! The first thing I did was call my mother, as I always do when I have good news. Then, she messaged her friends in Korea, which I know is a sign that she was very proud of me.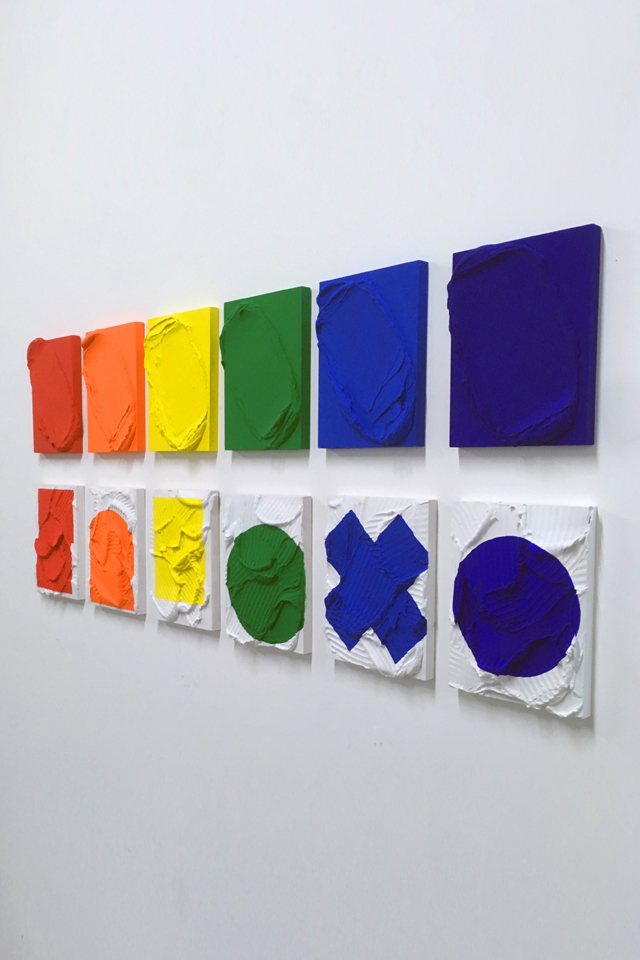 How do you think Lane Crawford has helped you since winning the competition?
As a Korean American artist I have always had deep desires to show my work back in Asia, so the chance to share my work in Hong Kong meant so much to me. Once my paintings were displayed at Lane Crawford ifc mall the response was fantastic. Without a doubt, learning all my 20 paintings sold within two weeks, 18 of them were bought by the same collector completely shocked me and it really felt like an incredible, warm homecoming. To have my work shown and loved in Hong Kong and Asia touched my heart so deeply. It really sparked my desire to share my art in Asia and I am actively looking to connect with galleries and spaces to spread my wings further.
What kind of project have you worked with Lane Crawford on since winning?
I showcased my newest series of paintings at Lane Crawford ifc mall during Hong Kong Art Basel in 2018, which were displayed so beautifully and prominently. Also, my work featured in a wonderful editorial story on lanecrawford.com and Lane Crawford's Instagram.
What kinds of other opportunities have you had since winning?
There have been conversations about further collaborations with Lane Crawford, which I would love for it to materialize sooner than later! I think it would be incredible to show my next series in Hong Kong to continue the dialogue and share progress of my work with the Asian audience. I'm definitely interested in the possibilities of displays and installations within Lane Crawford stores.
Do you have any words of advice that you would give to this year's winners and runners-up?
Be yourself. Lane Crawford and the judges trust you and your personal creative process, they don't have a specific style or exact description of what they're looking for. So, keep making the work you believe in!