The Menswear Essential Edit

Your Wardrobe Basics, Covered
Seasons and trends come and go, but there are certain wardrobe staples - a plain white t-shirt, a perfectly cut blazer - that will always be in fashion. Get those pieces right, and you've created the essential building blocks for a stylish long-game wardrobe.
Here, we've rounded-up up the five most crucial pieces to form your tight, hard-working wardrobe essentials edit.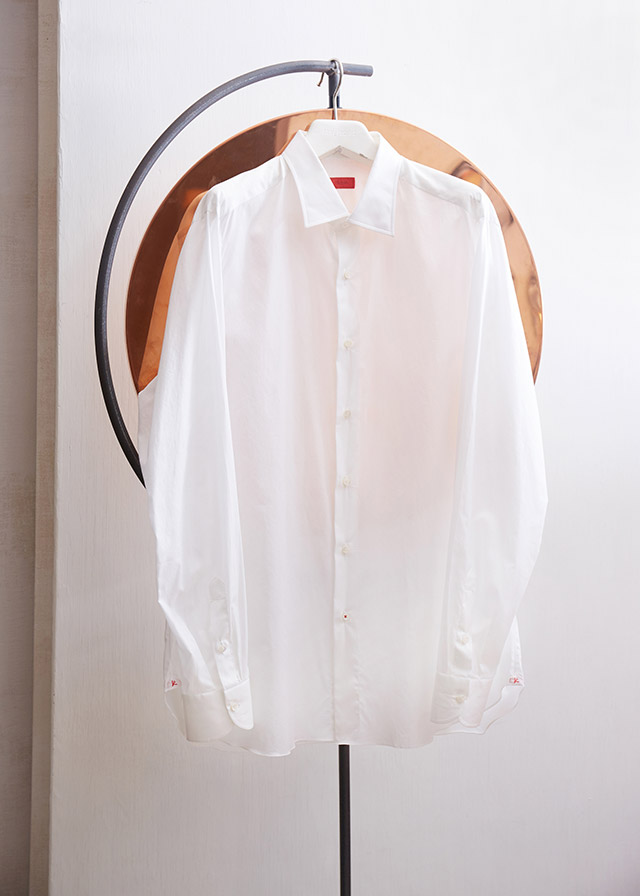 The Oxford Shirt
A crisp, white Oxford shirt is a closet classic that works for almost every man. Skip synthetic fabrics and go for breathable cotton paired with classic details and a slim cut. Our top pick? Milan tailoring brand ISAIA's version, made in 100% pure cotton and finished with a simple, classic button interlined round cuff.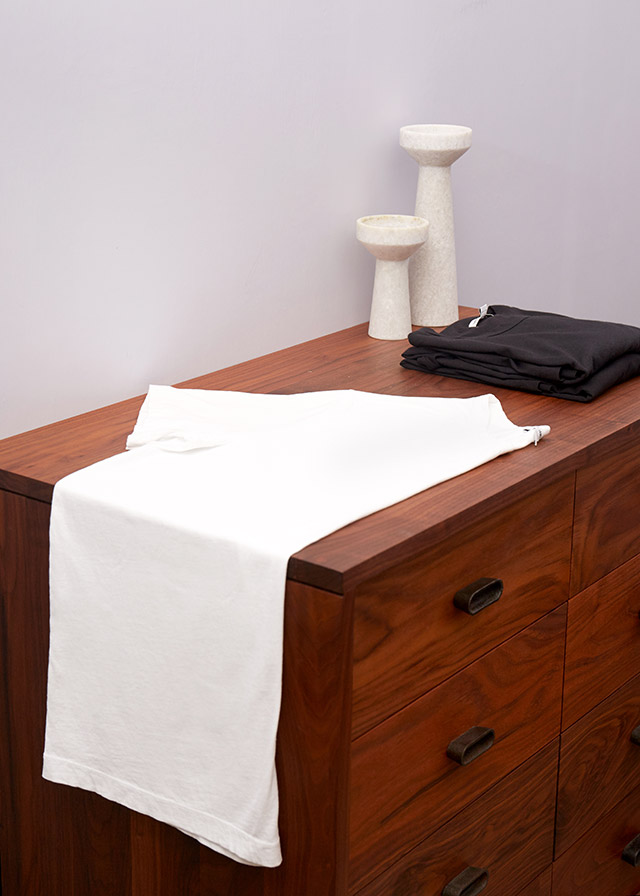 The Crew Neck

T-Shirt
The humble white crew neck T-shirt is a total style hero, worn alone or under a lightweight jacket it gives every look a casual nonchalance. Look for one that hugs your body, rather than restricts it. If the fabric looks like a second skin, you've gone a size too tight.
Our favourite style is from American designer James Perse. Composed of cotton slub jersey, it's a tee that both breathes well and drapes the body in a perfect fit.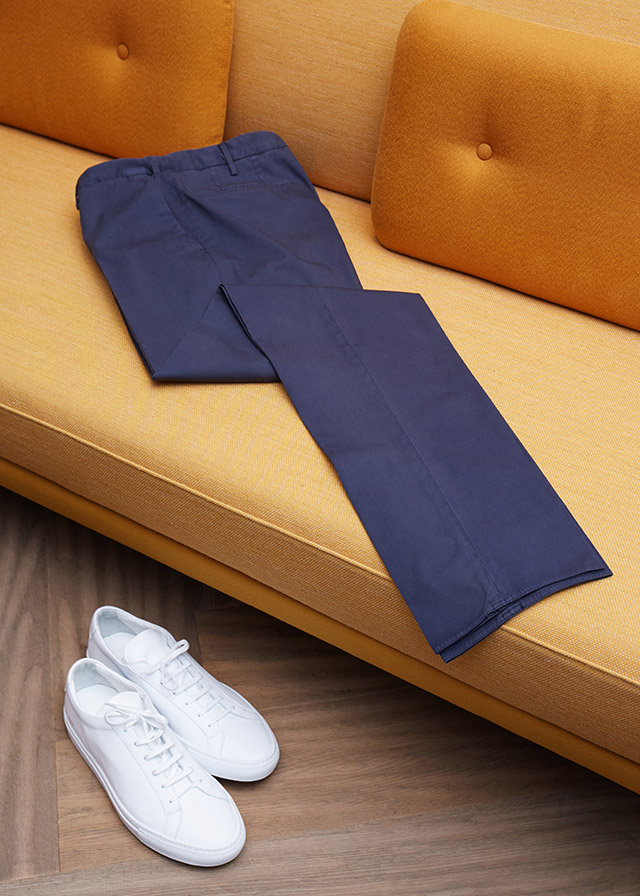 The Smart Pants
"Smart pants - ideally a slim chino - are easy to match with other wardrobe items, from tees or ties, and work well with both classic shoes and sneakers. They could just be the most versatile item in your wardrobe," says a designer from Incotex, the Italian pants connoisseur who have 60 specialised hands touch each pair of their Italian-made trousers during the creation process.
What to look for? Fabric plays a key role. "Don't be fooled, not all cottons are the same," says the designer. Look for a lightweight, high quality cotton mixed with just a touch of elastane, to allow for some stretch and ensure pants keep their shape. As for what shade to choose? "Start with a basic colour, such as navy, and build your look from there."
"When it comes to the perfect white sneaker, skip the fussy details." – Peter Poopat, Common Projects.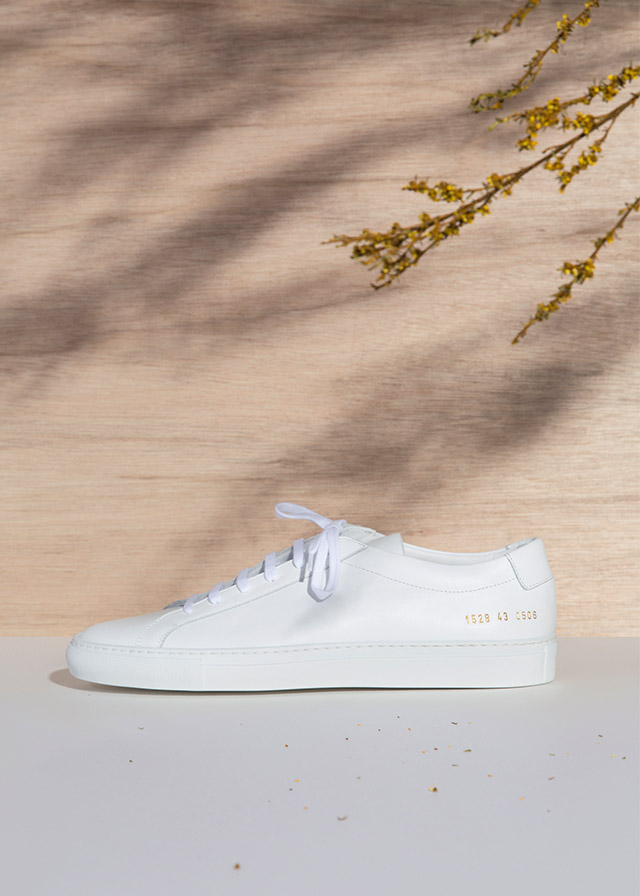 The White Sneaker
Now that sneakers have evaded men's wardrobes seven days a week, a pair of kicks is key. "A simple white sneaker is a new classic that goes with everything," confirms founder and designer of the ultimate white sneaker brand Common Projects, Peter Poopat. "It's become a staple that should be in every person's wardrobe because it's a statement that says you don't have to dress to impress as you once did with fussy formal shoes."
As for which white sneaker, Poopat suggests skipping the fussy details. "For white sneakers, we prefer leather. It adds a contrast to something that you may be wearing that is soft and gives that extra clean, modern look."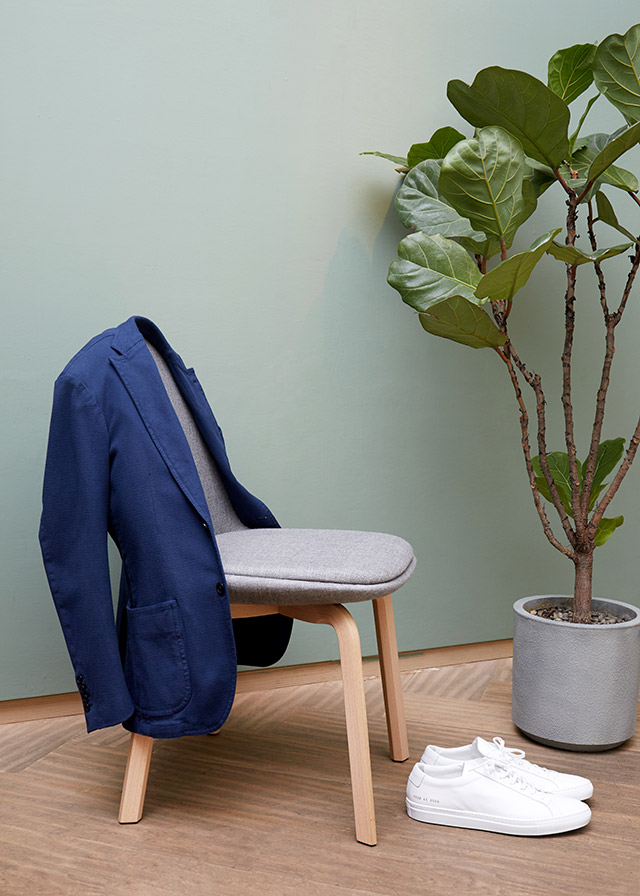 The Tailored Blazer
Every man looks good in a tailored blazer - especially one that fits like a glove. Fit aside, Hidetoshi Sasamoto of jacket specialist brand, Ring Jacket says quality is key. "When buying a tailored jacket, always look for quality. It's worth it; a classic tailored jacket never goes out of style the way casual items do. A blazer is both elegant and comfortable."
As for colour selection? You can't go wrong with navy. "The most popular colour in the world is navy," adds Sasamoto.