The Forever Piece: Repossi

Minimalist jewellery, maximum wear
With spring around the corner, it's time to start thinking about peeling back the layers, packing away the heavy coats, and renewing ourselves with lighter clothing and a lighter mindset. With that shift comes a desire to move away from the chunky rings and heavy earrings and towards jewellery that feels light, simple, unfussy – but remains so luxurious that it just feels good to wear. All day, all night, all week – and without having to worry about whether it matches your outfit because the answer is, it always does.
Repossi Artistic Director, Gaia Repossi, caters to this perfectly. From her intricate diamond encrusted ear cuffs to stackable pavé gold rings, Repossi is the epitome of wearable, minimalist jewellery. "Women nowadays are really looking for simple, understated and effortless outfits, and that includes versatile jewellery that you can wear both during daytime and nighttime. Women today don't really get dressed up for a party anymore," Repossi shares with Lane Crawford. "Modern fine jewellery should be a simple yet very classic, a timeless ring for instance, but the word modern shouldn't mean not looking at the quality. Craftsmanship is important."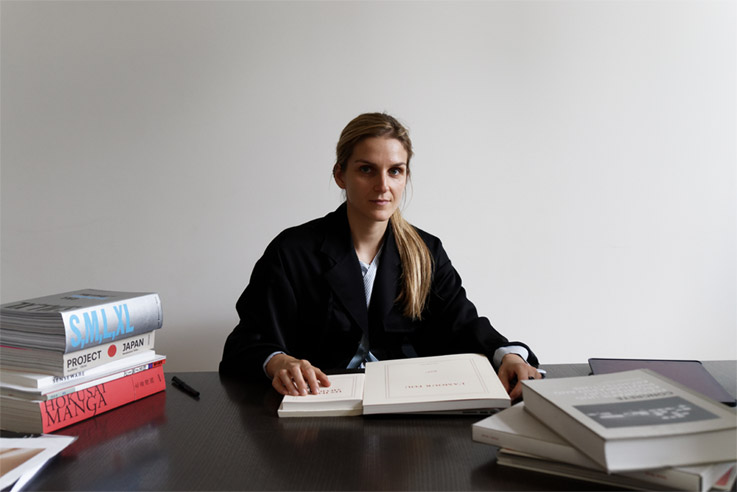 As for styling, Repossi is of fan of simple, tailored pieces paired with jewellery that can transition from office to evening. "I think that borrowing staple pieces from a man's wardrobe like a suit or jacket, a simple shirt or cigarette cut pant, looks the most feminine because of the elegant contrast it makes with fine jewellery. It's the most interesting combination especially for women nowadays who work full time. And what is more feminine than to accessorise with subtle pieces of jewellery that underline the feminine identity?"
We couldn't agree more.