Life in Pixels

Introducing the Mostly Heard Rarely Seen 8-Bit Collection
It would be an understatement to say that we live in a digital world, something that Mostly Heard Rarely Seen - the streetwear-influenced label by Hong Kong-born, Tokyo-raised Thomas 'Tomakira' Li - has clearly tapped into with his MHRS 8-Bit collection. Inspired by the objects that are iconic to the world we live in today, MHRS has applied physical '8-bit blocks' of emoticons to a series of tees to create a 3D effect.
From prayer hands to bombs and the classic side-eye, these emojis - "the modernised cartoon for adults and children" - will speak to "the four-year-old child, to a 35-year-old pop star and a 90-year-old grandma." The designer hopes these motifs will instantly connect with all walks of life across all ages and culture. "We hoped that someone who grew up in the streets of downtown New York City would be able to relate to this collection the same way someone who spent their entire life in the city of Hong Kong, or anywhere else in the world."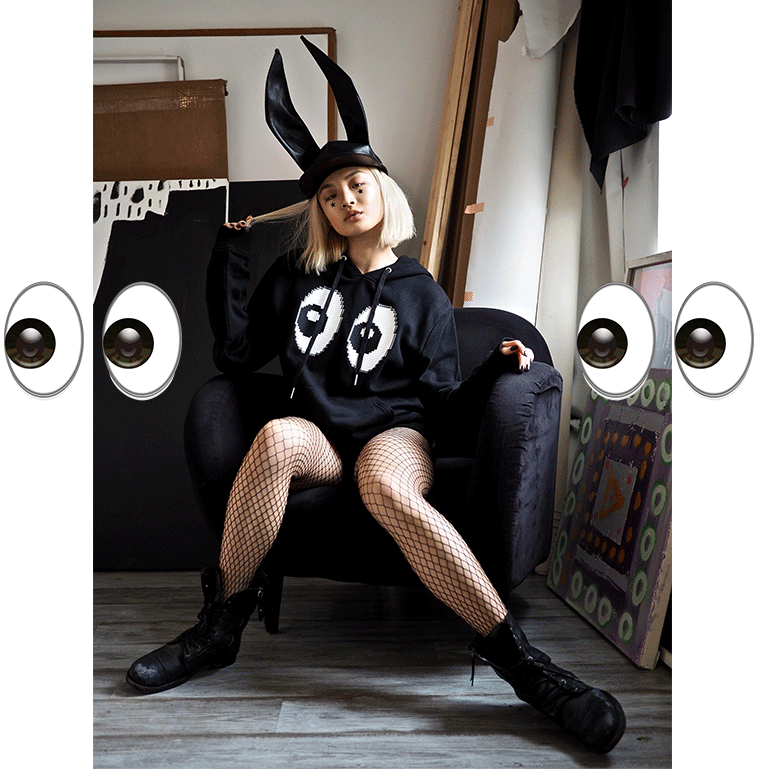 Indeed, when it comes to living our lives in pixels, a picture really does say a thousand words.