Find your perfect pair of jeans with our edit of every fit and wash you need in our specially curated denim destination.
Trending: Distressed Denim
Don't let the nature of distressed denim lull you into thinking that no rules apply. The art of wearing rips and tears is a balancing act that requires, at the very least, a basic understanding of what will work for you. Lane Crawford asks the denim expert Chris Leba, founder of cult denim label R13, on how to tell your holes from your shreds.
TYPES OF RIPS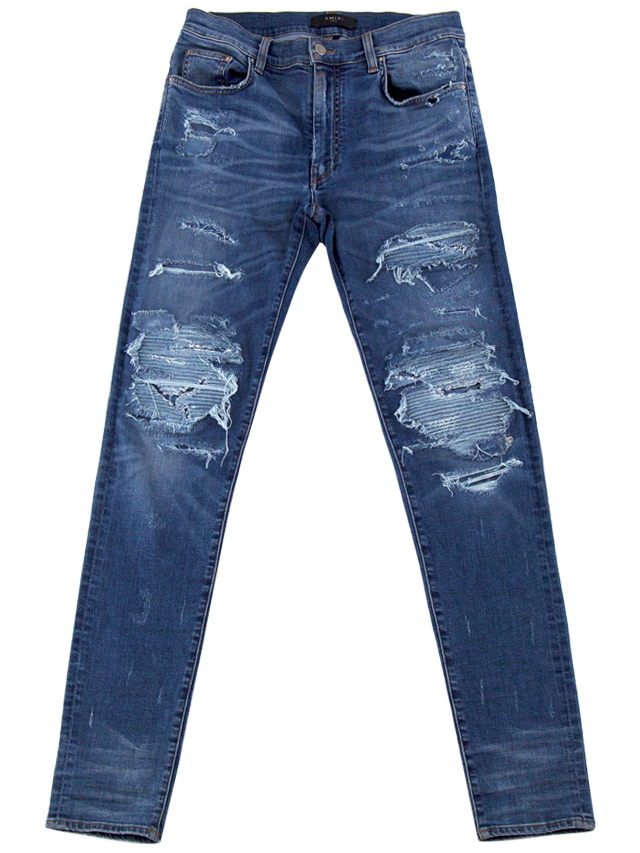 TYPES OF RIPS
"Scrapes, shreds and holes are various degrees of "scarring" that happen in the life of a well-worn pair of jeans. Scrapes are the earliest stage of gash on the surface of the denim fabric, and from there it will continue to erode into shreds, and finally into holes."
Shreds are usually what most will associate with 'distressed' denim, as this is where the fabric has been torn, but thread remains covering up the hole.
Nothing looks better than a pair of beaten up jeans that have developed rips from natural wear and tear, but who has time to wear in their denim for a decade? Today even our jeans come readily distressed, making it crucial to pick a pair that looks as authentic as possible.
RIP PLACEMENT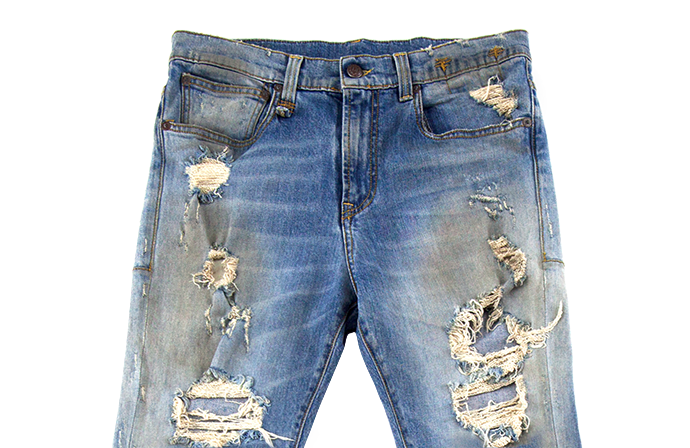 RIP PLACEMENT
"When it comes to the placement of rips, it really depends on the intended design. But if you're going for an authentic look, then there are six key stress points where you would usually find rips: the knee, which is most common due to people kneeling; the hem when the jeans are either too long and dragging on the floor, or rubbing between the footwear; the front hip where the pocket bags ends; the back pocket from wallet protruding; inside thigh from thighs rubbing together and under the back pockets which occurs from repeated stress from squatting or sitting."
It can be safe to say that scrapes can appear almost anywhere, but the best place for shreds and holes will be around the knee as that is where most natural shredding would occur. Anywhere else is entirely up to your personal comfort zone.
TEAR, WEAR & STYLING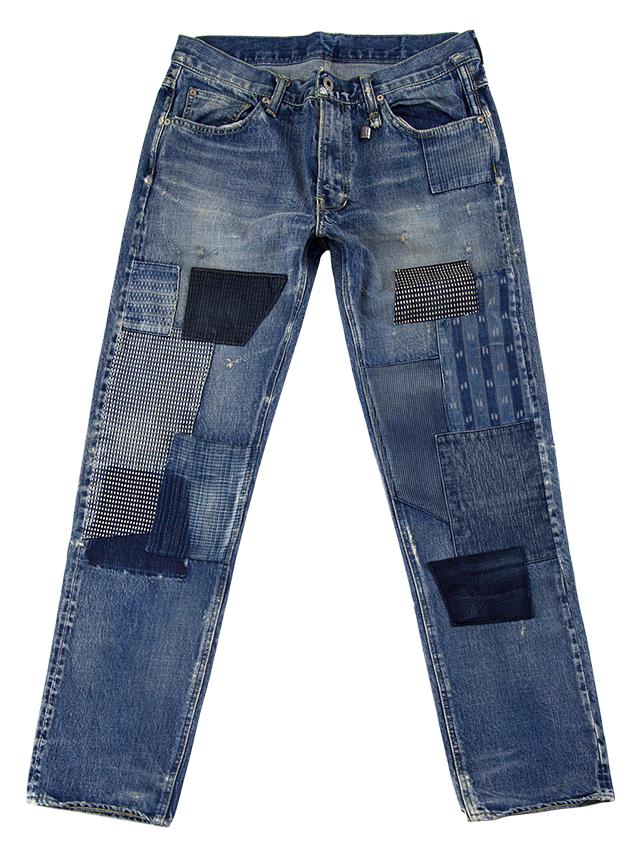 TEAR, WEAR & STYLING
"While there are no real rules in the number of rips in your jeans as it really depends on the intended design outcome, I prefer the yin and yang approach to dressing – always pair something with it's opposite. In this case, if you are wearing a very torn and ripped pair of jeans then I would pair it with something very refined. I would keep away from wearing too many ripped garments in one look."