Hair

Tristan WaiKong
Makeup

Marian Woo
Model

Jaclyn Yan at Mission Model
Fashion Assistant

Christina Peng
credits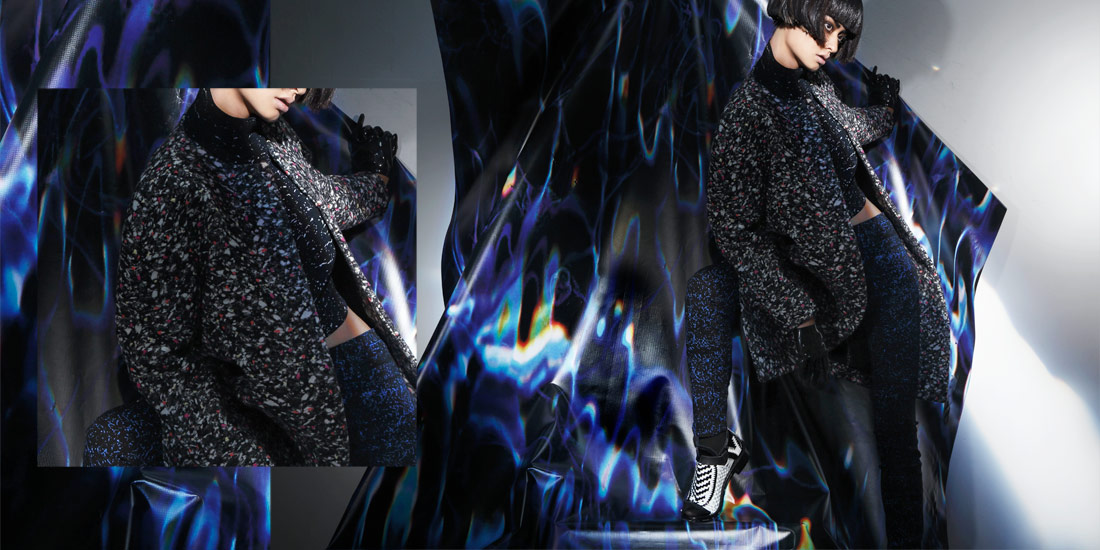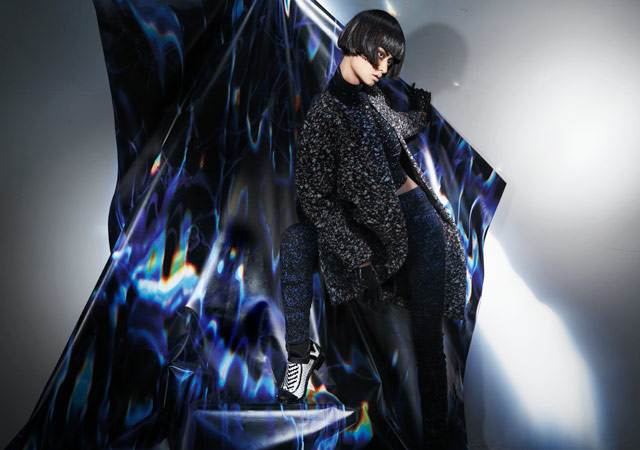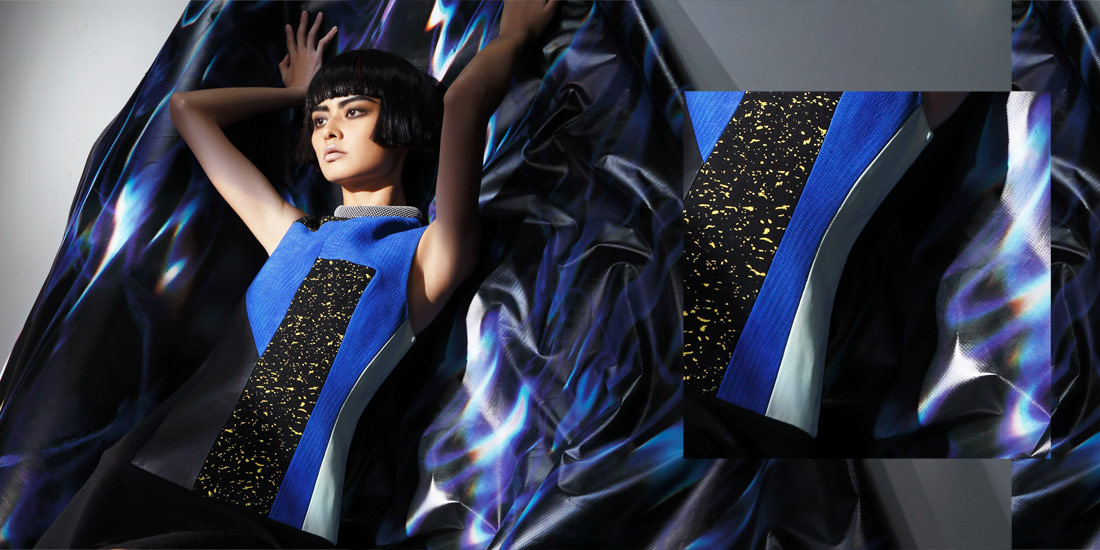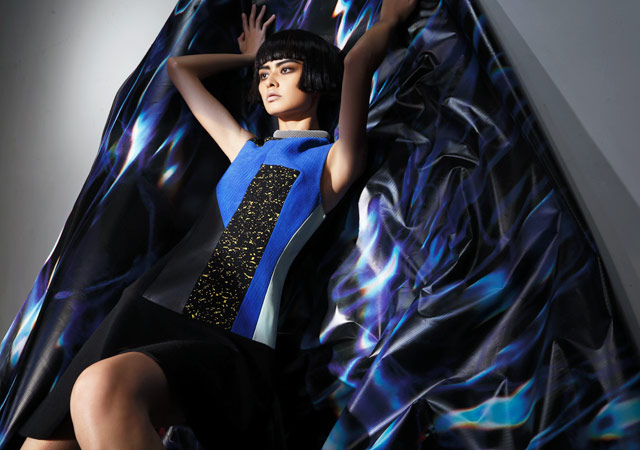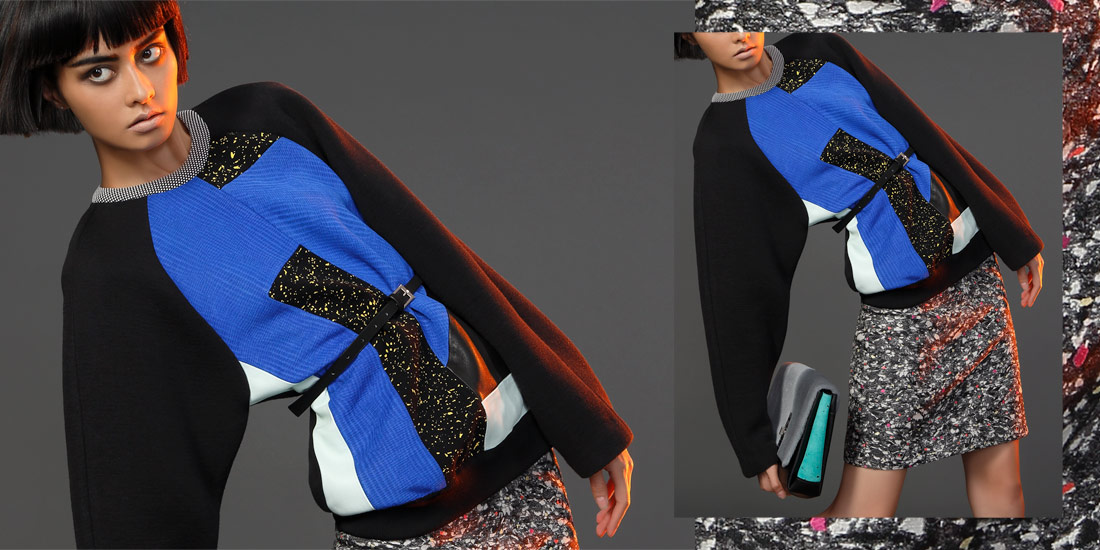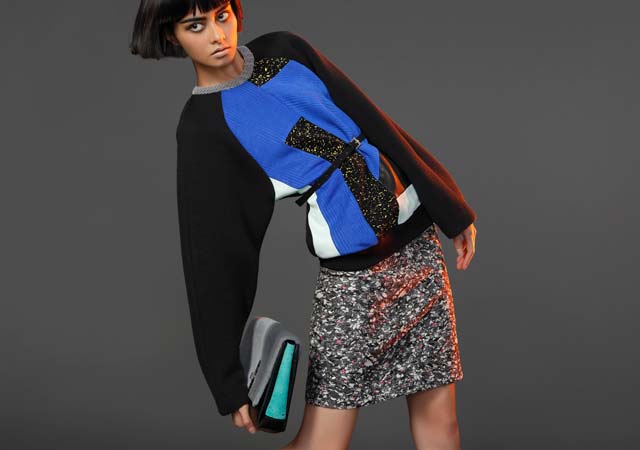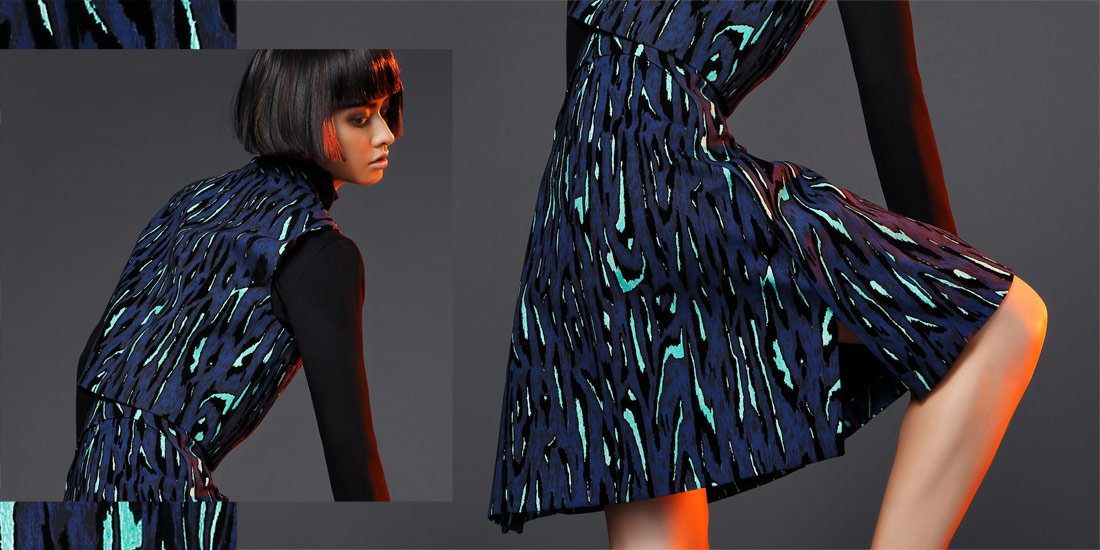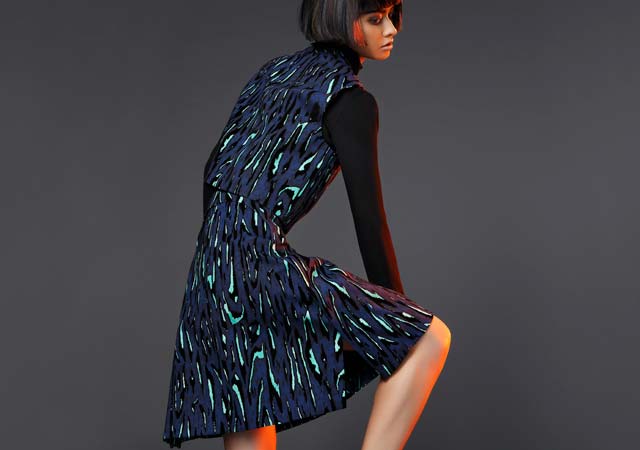 High Voltage
Words by Divia Harilela / Styling by Declan Chan /
Photography by Olivia Tsang / Art Direction by Jasmine Chan

Jack McCollough and Lazaro Hernandez are the designers behind New York Fashion Week's hottest ticket, Proenza Schouler. Named after their mothers' maiden names, the label is adored by fashion editors, models and film stars alike and, since launching in 2002, they have injected the American fashion scene with a new urban look that is undone and luxurious.

True fashion mavericks, Proenza Schouler's USP is in always thinking outside the box, merging fashion with technology to create the unexpected. For autumn, the duo delivered thickly textured jacquards worked into sculptural silhouettes in abstract prints inspired by sculptor Ron Nagle. From wood grain to crackle effects, dresses transformed into walking collages, pieced together with slices of leather and printed wool crepe. The collection's fast-paced and frenetic energy embodies 21st-century fashion for the new generation.