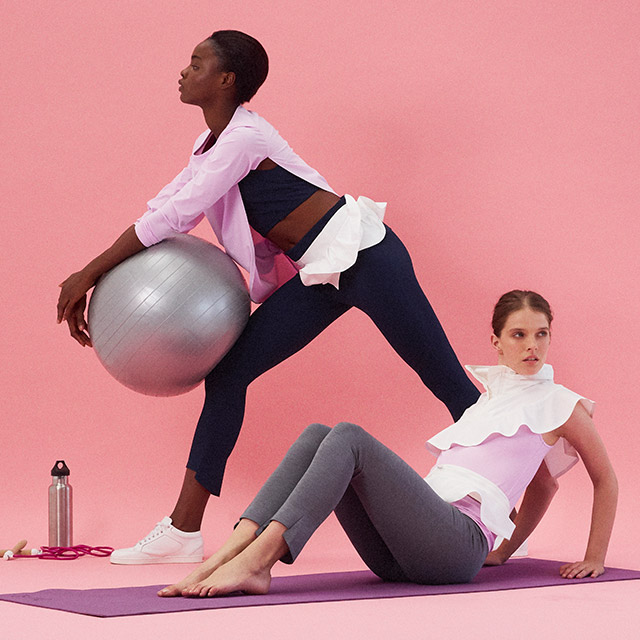 GLOBAL EXCLUSIVE
Go With

The Phvlo

The innovative life-performance brand launches exclusively at

Lane Crawford
Words by Harriet Quick
The name is a fusion of pH meaning balance and Vlo or flow, a lifestyle, design and collaboration platform for creative talent. It is more than just another brand, but a line of sustainably manufactured products that enhance life performance.
It's about a 25-hour day, because with highly functioning clothes you gain another hour to do what you want.
Phvlo is born out of a multi-disciplined creative community including MA students at Central Saint Martins whose shared desire is to make ecologically sound yet high functioning products. With the exclusive Lane Crawford debut, find bra tops with removable corset bands, jackets with two sets of sleeves that you can zip in and out to transform the garment from straight and sporty to couture and flared by night.
Sustainable fabrics include Italian jersey and an ingenious Japanese uncoated rain repellent fabric with a dense slanted weave. With such intrinsically positive values and innate and wearable styles, that extra hour now seems within reach.